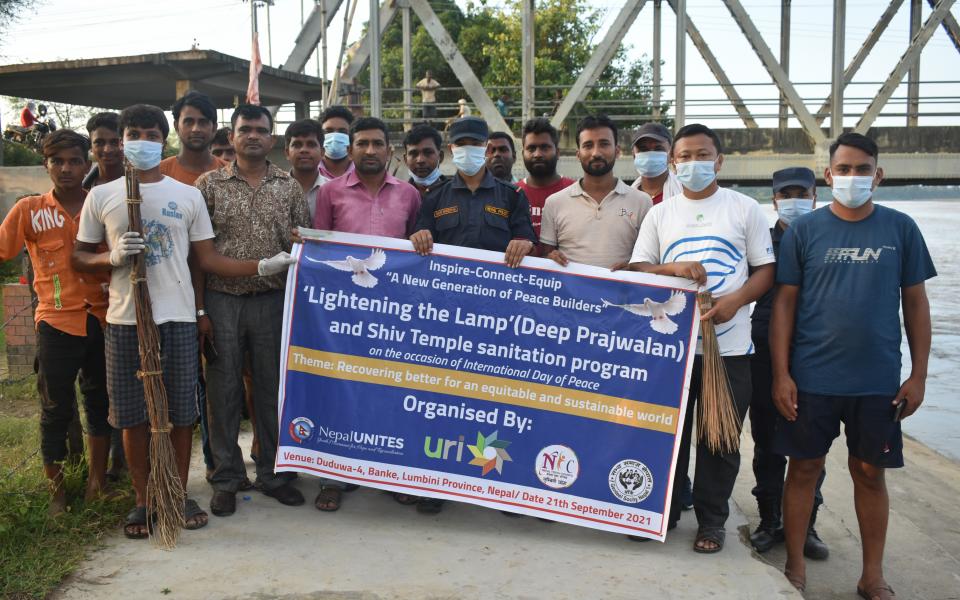 21st September 2021
We celebrated the International Day of Peace in the Duduwa village of Banke, which is located in Lumbini Province in the mid-western part of Nepal. On the occasion of the International Day of Peace, we celebrated by 'lightening the lamp' (Deep Prajwalan). This and the Panchmukhi Shiva Temple sanitation program were jointly organized by Nepal Unites, Nepal Youth Council Lumbini, Genteel Society Nepal, and the United Religions Initiative at Rapti Bridge in Duduwa Rural Municipality Ward No. 4 of Banke District.
The chief guest of the program, ward Chairperson Bhandari Lal Yadav, expressed the need for peace in the world and the need to clean the environment because we are all human beings living on the earth. Bandari said that we need to protect and find peace in nature.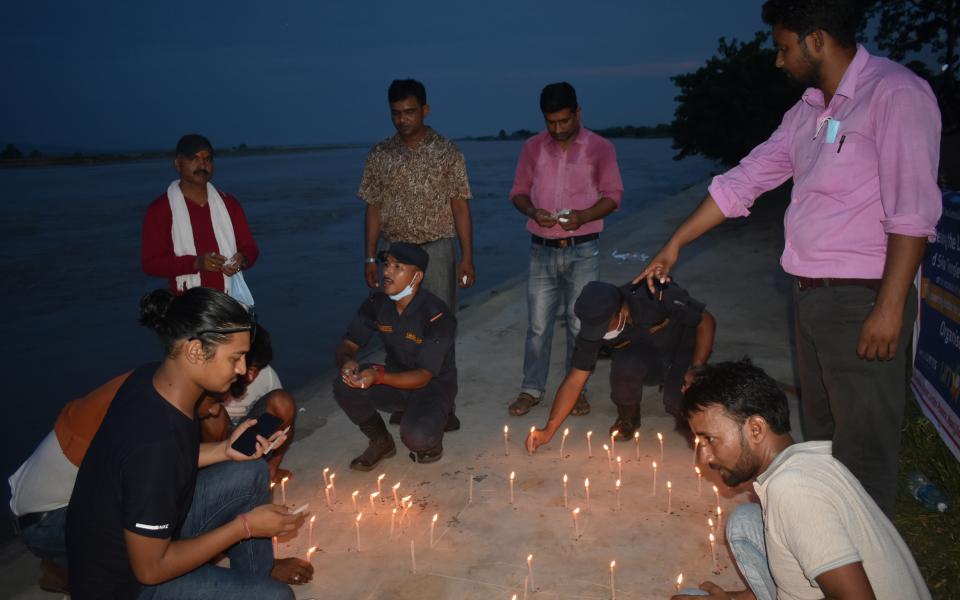 Gopal Prasad Sharma, who is in charge of the Area Police Office in Kamdi, said that peace of mind should be maintained first and that all people have a responsibility to make and create an environment of sustainable peace.
The program was chaired by Suryalal Yadav, President of Civilized Society Nepal, Banke, and conducted by Som Gurung, province Coordinator of Nepal Unites.
The UN Sustainable Development Goal 16 aims to promote sustainable peace and bring access to justice for all. To achieve that goal, the International Day of Peace is celebrated around the world on September 21. The program was attended by local people's representatives, media persons, police, intellectuals, civil society, and social activists. At the end of this program, all people prayed together for a better nation and a peaceful world in the Shiv Temple. They then celebrated by taking a group photo.
Mohammad Ayatulla Rahaman
National Director/ Nepal Unites