Engaging youth of Nepal from all ethnic and religious groups in a movement that provides hope and facilitates reconciliation in Nepal.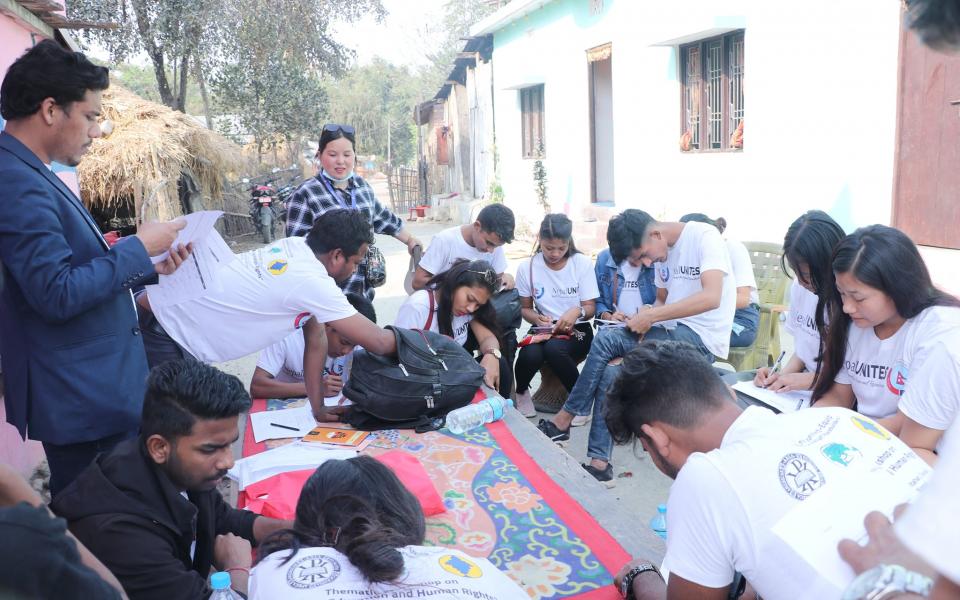 We inspire, connect, and equip the youth to transform societies through movements that promote hope, non-violence, and reconciliation.
Location
Kathmandu, Bagmati, Nepal
Nepal is an agricultural and landlocked country between India in the south and China (Tibet) at the north, situated at the lap of the Himalayas. It's the birthplace of Gautam Buddha and the land of Mt. Everest.
Nepal suffered from a civil war that lasted from 1996 to 2006 and killed around 13,000 people. This 10-year conflict brought tragedy for many families: thousands of people were killed, and many went missing.
In the present context of Nepal, inter-religious conflict occurs between Hindus, Christians, and Muslims, and has resulted in creating a rift between these religions. Geographical discrimination, sexual violence, and gender-based violence are prevalent. The Nepal Unites movement began in 2018 in Nepal. Nepal Unites is a national youth-led movement that connects youth from different faiths, different religions, different ethnicities, and different backgrounds. It inspires and connects them with peacebuilding and leadership skills to become sustainable agents of transforming the nation. Nepal Unites seeks to create unity and engage people from diverse backgrounds in the belief that youth can transform the nation. Nepal Unites works for a new generation of peacebuilders that bring hope, peace, youth leadership, nonviolence, reconciliation, conflict transformation, and a grassroots movement. Members focus on self-transformation.
Nepal Unites focuses on interfaith dialogue as a solution in any crisis. Nepal Unites organizes "The Interfaith dialogue" with different religious leaders (Muslim, Hindu, Christian, Buddhist, Sikh, Bahai), and engages them in peacebuilding and reconciliation.