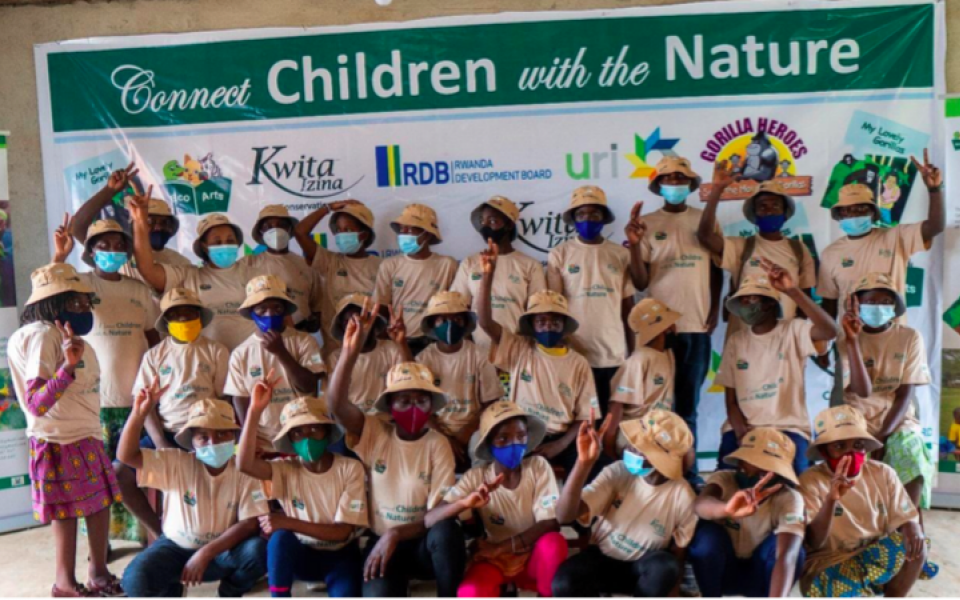 "There is no Tourism without conservation, there is no Peace without a Green planet and there is no Sustainability without future generation equality in conservation." 
Understanding the connection between tourism, peace and sustainability is the nexus of the work of Shumbusho Patience, CEO and Founder of Eco-Arts Initiative CC based in Rwanda. Eco-Arts aims to promote sustainable conservation, tourism and Culture exchanges among children. 
Between the 19th and 21st of September, Eco-Arts Initiative hosted a three day camp, at Akagera National Park for 26 children from the Community surrounding Volcanoes National park in Kampanga Primary School . This camp was part of celebrating International Ozone Day, Literacy month, Gorillas naming Day (Kwita izina), World tourism day and International Day of Peace and Disabilities week, which are all UN days observed through the month of September. The purpose was to celebrate all the international days through an interactive learning experience for the children.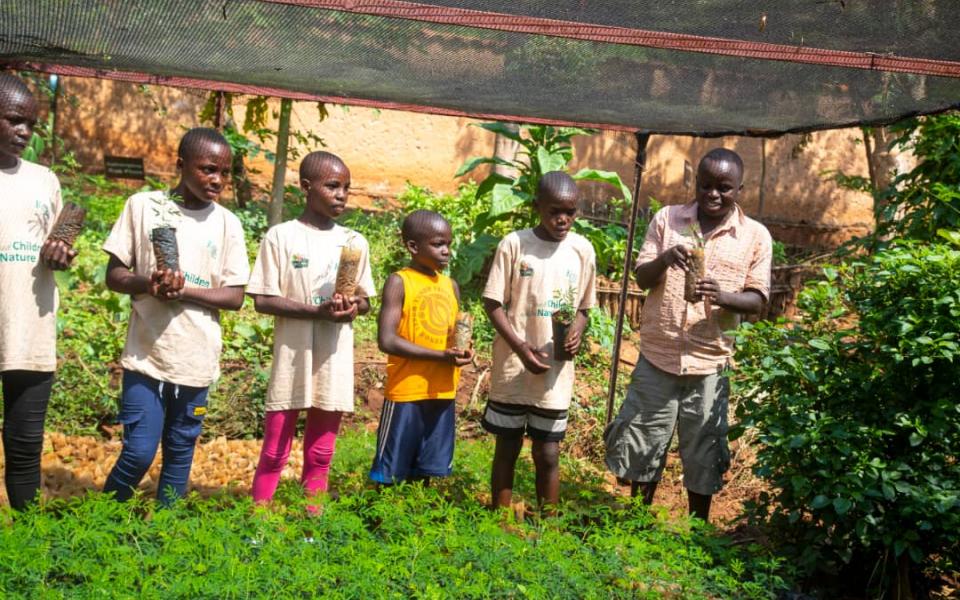 As part of this camp, Eco-Arts worked with Rwanda Development Board (RDB) and the National Union of Disabilities Organization of Rwanda ( NUDOR) to identify 10 children living with disabilities to participate in the camp. 
As Eco-Arts write in their report, 
"When we try to think about the future, children are what comes in our minds first!"
"But we can't engage the future generation in conservation while they don't know what they have to protect. The lack of information about Rwanda National Parks to the children is still the major challenge as most conservation activities are based in the community surrounding Rwanda national parks. This situation creates total interactional ignorance between nature and people." 
Eco-Arts are therefore working to change this by hosting activities for children that encourages them to interact and learn about nature and the Rwandan National Parks. This camp was also a time to show the world that the children who are living with disabilities are able to contribute to sustainable conservation and tourism.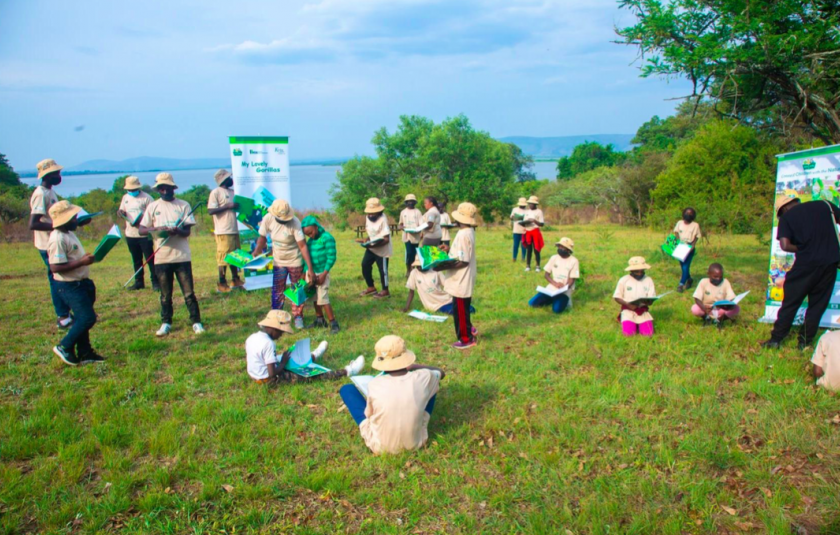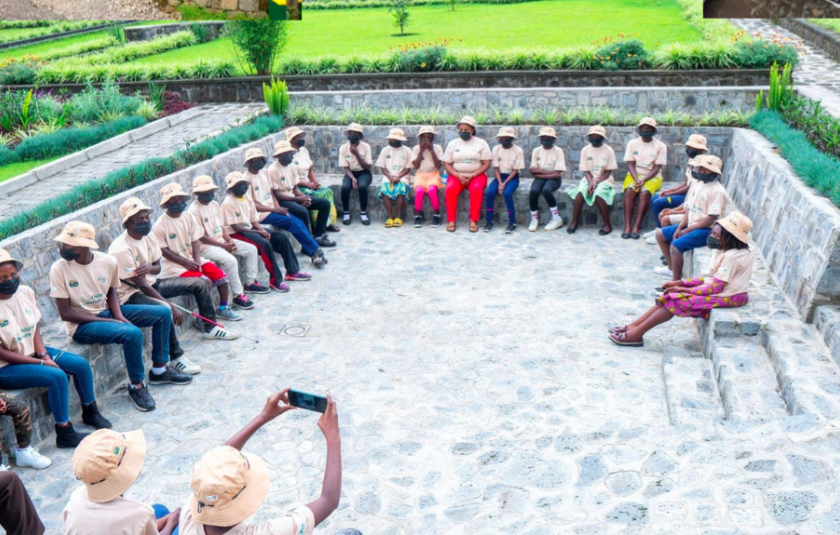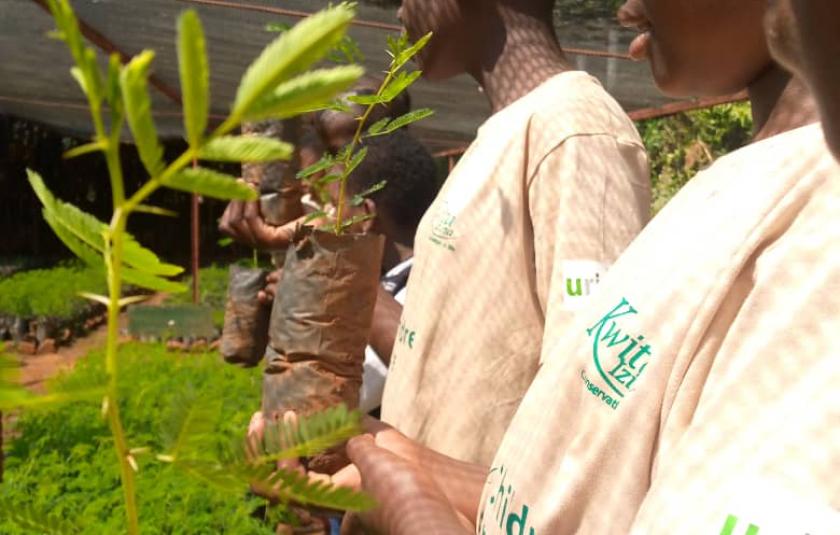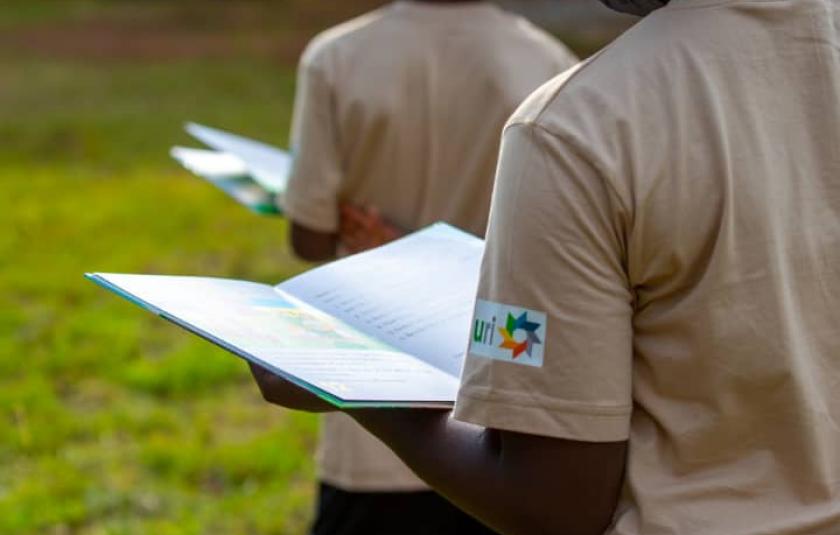 Ishimwe was one of the participants on the camp, who lives with the disability of being blind. He expressed his enjoyment for the experience by saying:
"I am no long in loneliness. I wish this camp could not end. I didn't see what we visited but through touching, sensing and listening, I learnt many things that you couldn't think. In order to show you my feelings about what I have learnt in this camp I am going to make a song recalling young people to protect our environmental heritage as I am talented in singing."
We invite you to read the full report of the camp activities here!