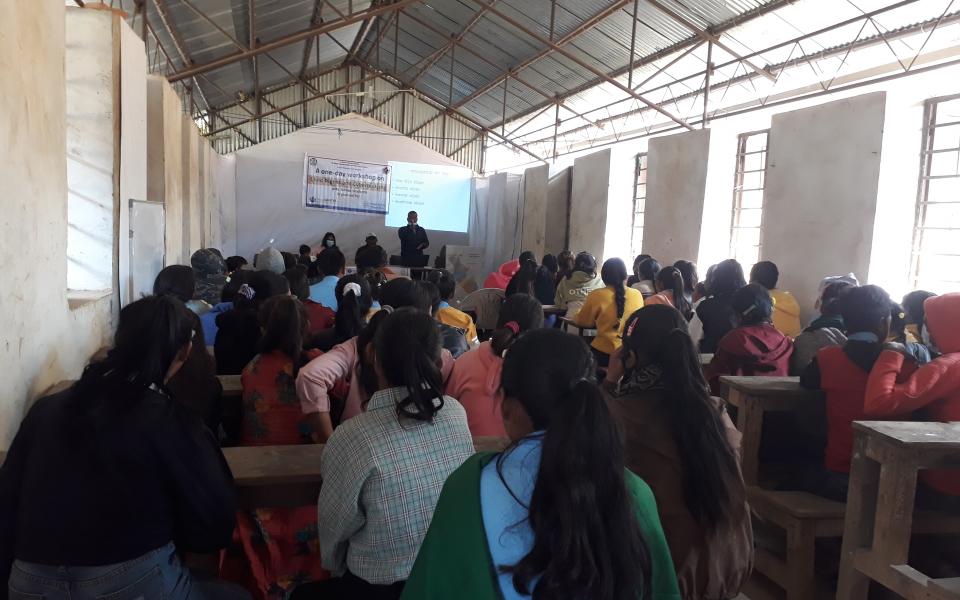 On the 19th November 2021, Nepal Unites Peace Club organized a one-day Child Rights and Cyber Bullying workshop with students on the occasion of
Children's Day in Shree Narayansthan secondary School, Temal -5, Pokhari Narayansthan, Kavrepalanchok, Bagamati Province, Nepal. The workshop was inaugurated by program associate Md. Jiyaul who elaborated more about the objective of the workshop. During this inauguration time the president of the Nepal Unites Peace Club, Prerana Magar appreciated and welcomed all students, organizers and sponsor team to conduct this valuable and meaning workshop with students in school.
Bel Bahadur Thapa Magar facilitated the session on child rights. During this session the group discussed more about child rights, child protection, child abuse, child marriage, child labor, child education. These are all topics that helped the students to understand about their rights and right to get education. One of the students argued on child marriage that how can we stop the child marriage in society? Regarding on this question, facilitator Bel responded to students by explaining the lack of awareness and culture systems that directly influence child marriage in the rural society.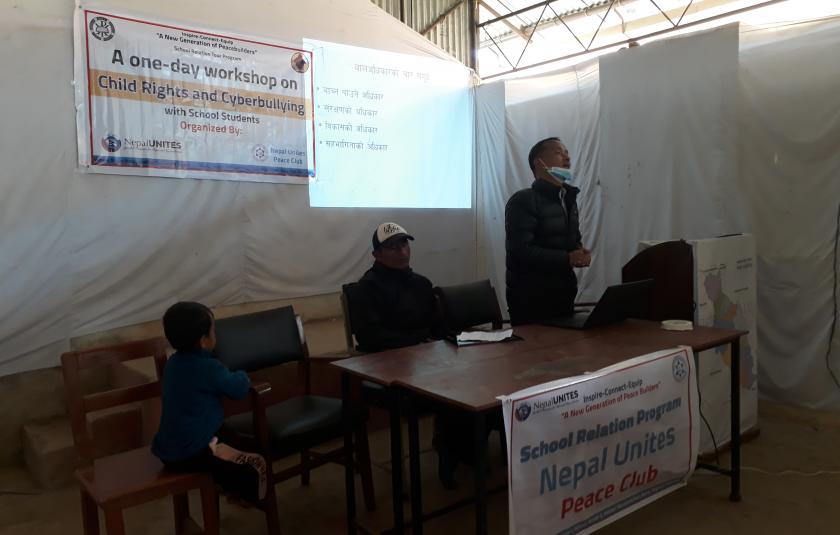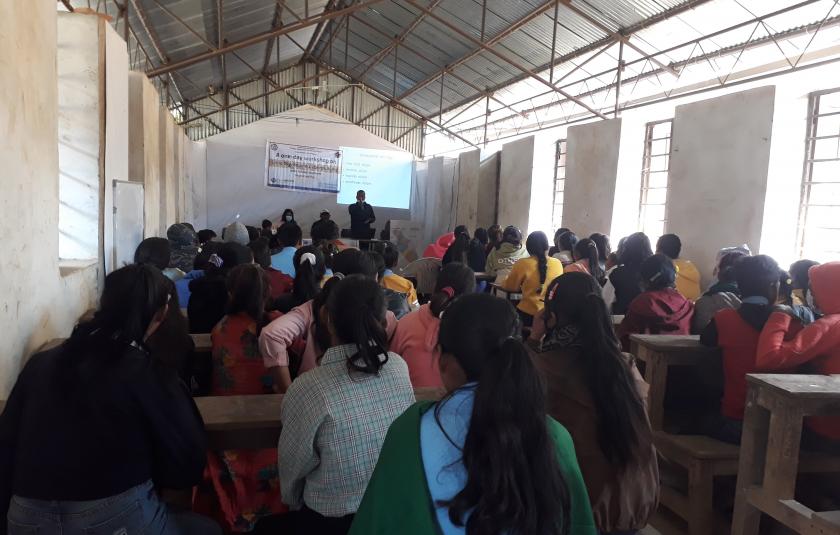 The next session was led by Ms. Nirmala Devi Mainali who is the teacher leader of Nepal Unites Peace club, she facilitated on the positive and negative aspect of the internet with the students. In that session the group specially discussed on how to stay away from the unwanted internet uses as addict. And also, discussion with the misuse of internet happened the cases of trafficking, cyber-crime, etc. And in this topic Mr. Jiyaul shared more about cyber bullying
cases, defamation from social media, and how the social media can be secretly harming and harassment for the people. So how to be safe from this type of harming was discussed with students.
At the end of the closing session, the respected head teacher requested to all students to apply what they had learnt in the workshop. And school family hoped that this type of event be organized across the different school levels, as students come from different backgrounds and cultures in school.
Written by: Mohammad Ayatulla Rahaman
National Director/ Nepal Unites