Accessibility to clean, safe water seems obvious, but it was not the case in Bamia village in Cameroon.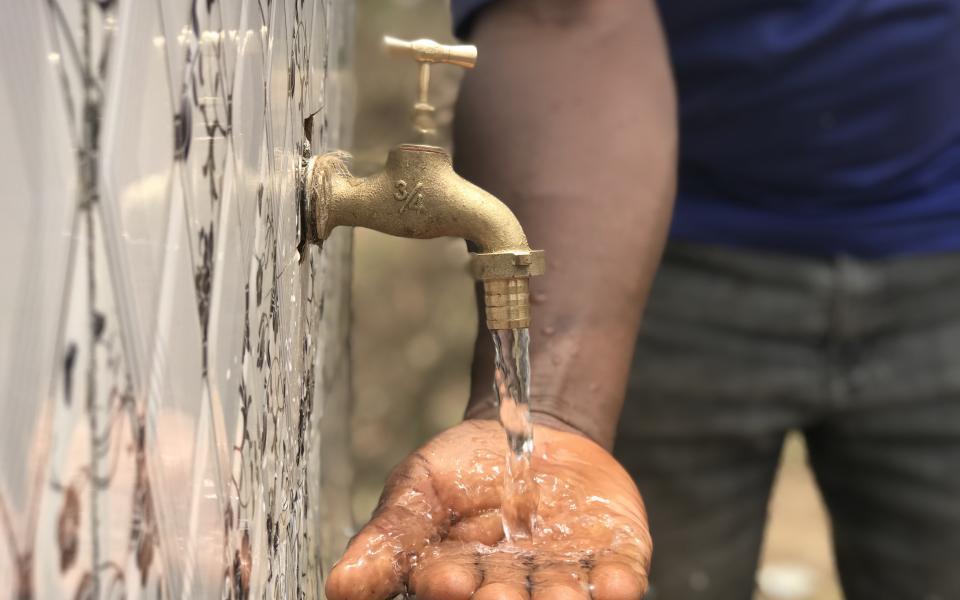 It is a common practice in African communities that children are charged with the duty of fetching water for the family. Where as this is embedded in the up bringing of these communities, is it worth it when these children are exposed to numerous diseases like typhoid, cholera and have to trek long distances in their quest to collect water?  Or falling ill has a great negative impact on their education? What can be done to change this?
Global Compassion, a URI CC in Cameroon recognised the deepening marginalization towards accessibility to safe, clean water in Bamia village and was persuaded to change this through fundraising for safe water points.
Since 2018, Global Compassion has led a fundraising drive with the latest beneficiary being a primary and nursery school in Bamia village.
"Global compassion wants to address this problem by installing water taps that will save the lives of these children." Barbara Silberg mentioned on the Global Compassion Gofundme page. She also leads the West Los Angeles Children's choir that fundraised for this project.
According to the school administration, many cases of typhoid, diarrhoea were reported among the children. This was attributed to the fact that children were drinking contaminated water because the school was far from their homes.
On June 19th, 2018 Global Compassion team together with the villagers of Bamia inaugurated the first water tap built in this village. It was intended to ease the burden of access to safe water and reduce the rate of sickness in the village. 
"Our goal was to extend the pipes and finally build a tap in the Primary and Nursery schools, both located at the same place in Bamia: We are happy this dream came to reality finally in 2022." Clement Awanfe Ngueto, President of Global Compassion.
However, even with setback caused by onset of the COVID-19 global pandemic, Global Compassion, with support from various donations was able to build another tap in Nganzom village in 2021.
On March 18th, 2022, another ground-breaking milestone was realised with the second inauguration of a tap in Bamia village. The Chief of Bamia village, His Majesty, EWANSOU EWANE Jacob, used the occasion with the villagers to give the traditional blessings to Clement AWANFE NGUETO, Global Compassion CC leader , for his kindness and support to the village. He added that the village will be lucky to have a healthy population and mostly healthy children.
The first water tap built in the village school is a wonderful treasure that came to solve the confusion of the school staff, keep children safe from sicknesses caused by dirty water they always drink, and finally help their parents save more money from their usual expenses in the hospital.
Safe drinking water access in Cameroon, and specially in rural areas of the country is still a serious mess in this part of the World. However, tiny amount of money can make significant impact to save many lives in the difficult context of the rising cases of Cholera, Typhoid in Cameroon.
It was a relief and great satisfaction to see hundreds of children smile, and their parents very grateful for the wonderful achievement, because Water is Life!