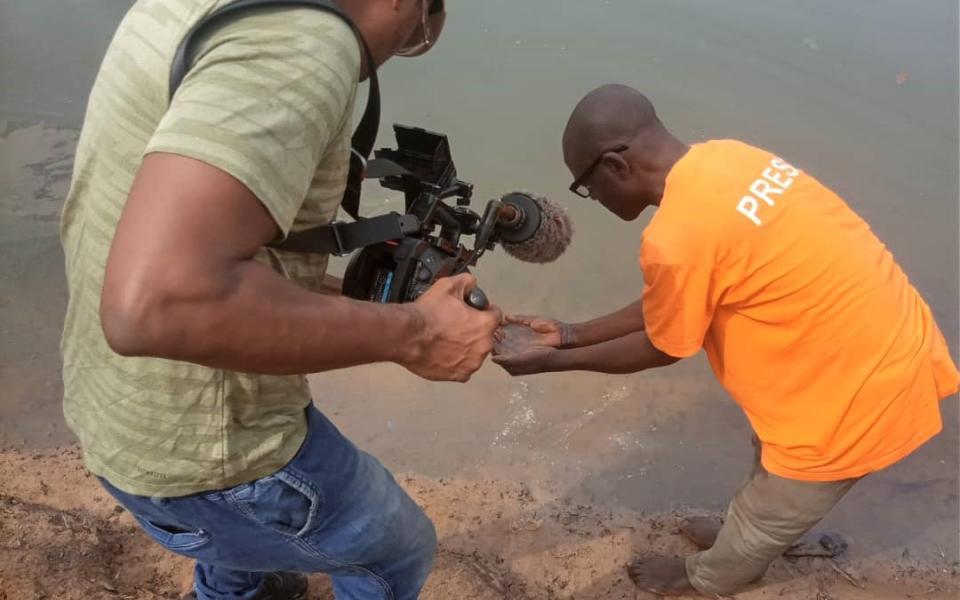 The Centre for Environmental Education and Development (CEED) Taraba State Nigeria was established in February, 2003, to increase awareness about the environment and sustainable development by Mr. Raymond Nyayiti Enoch, in recognition of the role environment, education, sustainable development; rights of all people to live in it play in promoting holistic human development.
According to Mr. Enoch, his primary objective of setting up CEED is to improve public awareness and understanding of the environment with a view to promoting the conservation and sustainable use of nature and other natural resources, leading to a better environment and quality of life.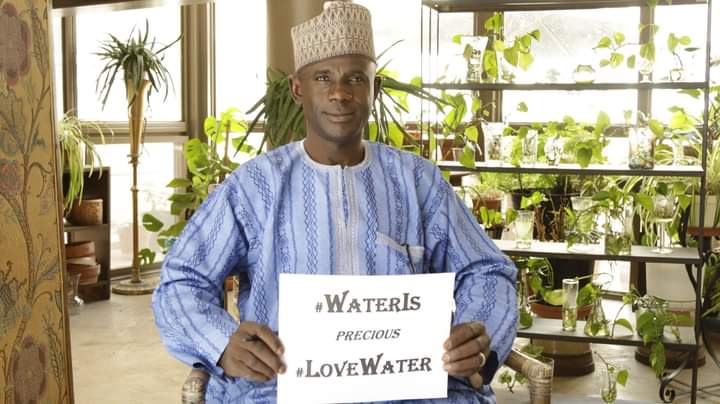 To this end, CEED develops innovative programs and builds capacity in the field of environmental education and other areas of the organization's mandate. It undertakes innovative projects in education, Agriculture and Land Rights as well as sustainable development initiatives all geared towards ensuring that due recognition is given to the promotion of sustainable development and use of natural endowments.
To attain its set objectives, CEED has over the years collaborated with private and public agencies at local, state, National and international levels  where appropriate to provide education and awareness raising on environmental concerns to Facilitate community mobilization and participation around agriculture, land and rights issues.
CEED is currently in collaboration with World Rural Forum (WRF) Spain since December, 2nd, 2013 for the development of in-country National Platform called:  National Committee on Family Farming supported by the FAO-IFAD of the United Nations to promote the Global Decade on Family Farming (2019-2028) in Nigeria.
CEED has in recent past  implemented  a CLEEN Foundation project in Taraba State to carry out Nigeria Security Support Group (CNSSG) to observe and document public responses to the covid 19 pandemic particularly the response of law enforcement personnel of the Nigeria Police Force and other security agencies in enforcing emergency orders and government's response to COVID-19.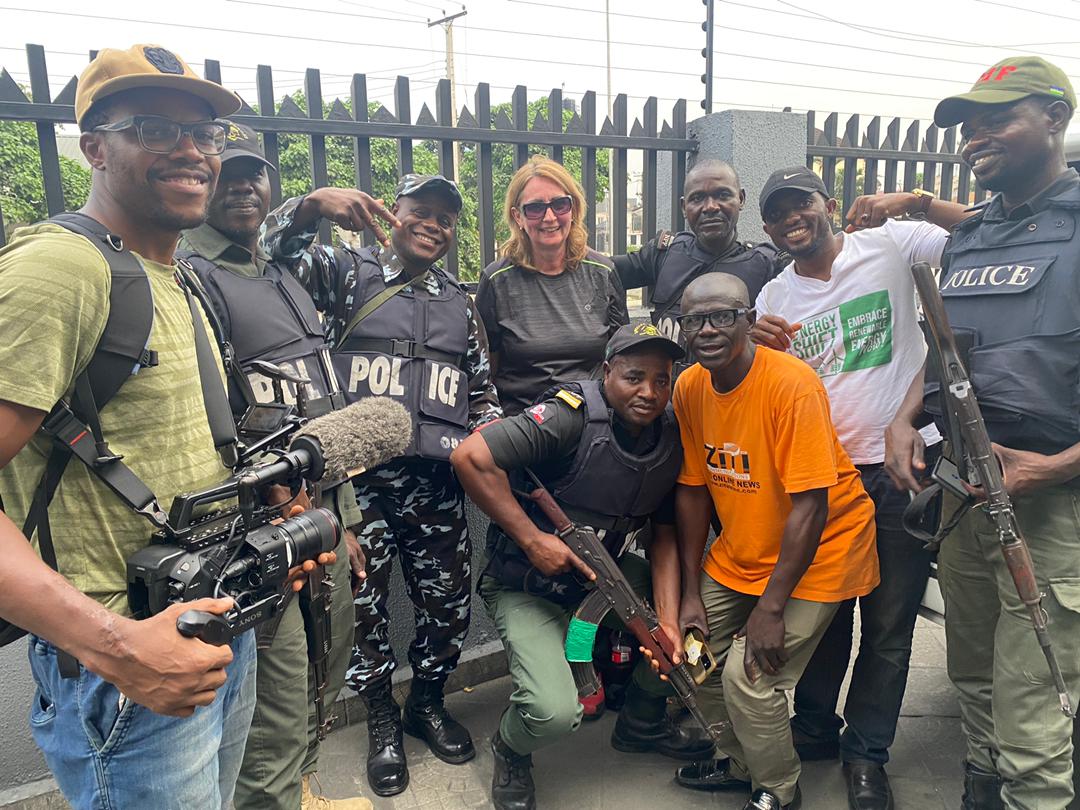 CEED has been part of the Civil Society Situation Room as a Member organizations since 2014 where it has actively participated in trainings and deployment of Election observation mission in Taraba State for the 2015 and 2019 elections respectively.
Supported by ALGON Taraba State Chapter and Ziti Communications Ltd, CEED carried- out Community Sensitization on COVID-19 Health Protocol campaigns at Yorro, Jalingo and Ardo Kola LGAs of Taraba State in March –April- 2020 to help sensitise the rural dwellers on ways to stay safe in the wake of a deadly pandemic like Covid19. 
In 2019, CEED in collaboration  with the  Catholic Relief Services (CRS) Nigeria  Implemented Advocacy and Social Mobilization Services  " Contributing Towards reducing the Malaria burden to pre-elimination levels and bringing malaria related mortality to zero by 2020" in Taraba State across thirty two wards (32) in Gassol, Lau and Gashaka LGAs of the State.
CEED signed Project Agreement with Food and Agricultural Organization (FAO) of the United Nations to carry out "Increase use of Voluntary Guidelines on the Responsible Governance of Tenure of Land, Fisheries and Forest among Civil Society Organizations in Nigeria "November 2017 –May, 2018.
CEED was Supported by More and Better –International Network for support of food Agriculture and Rural Development, Rome, Italy in April-May, 2016 " To build Capacities for Improved and Effective Engagement of Non State Actors on the Nigerian SDGs Agenda towards 2030".
CEED has since June, 2015, represented the English Speaking countries of West Africa on the Sub-Regional Convergence on Land, Water and SEEDs Struggles in West Africa.
It also carried out a policy Research study at the Sub-National level in Taraba State on "Promoting Social Accountability in the Education Sector of the North-East, Sub-Granted by CITAD and funded by USAID –SACE Project Nigeria in July-August 2015.
CEED alongside the  ERA/FOEN Nigeria carried out  community support  on "Land Grab Fact-Finding Mission  in  Gassol Community of  Taraba State Nigeria"-which the  Report is  published at the GRAIN website. This research was supported by Justice Now, UK with technical support from GRAIN – June 2014.Published January 2015. 
CEED was invited by the African Union Commission (AU) Department of Agriculture and Rural Economy. To contribute to the designing, drafting and finalization of the African Union Commission (AU) Climate Change Strategy document for 2013-2033 adopted by AMCEN June, 2013. The engagement was funded by the AUC.
CEED carried out a Sub-National Budget Transparency Index Survey focused on Taraba State-Nigeria 2014-2015 funded by DFID Nigeria with technical support from CIRDOC and Budget Partnership International (BPI) 
CEED successfully carried out State Level Survey in Taraba State in collaboration with Initiative for Community Development (ICD) in  November-December, 2012.
Funded by Society for Family Health (SFH) CEED carried out Advocacy and Community Mobilization Service on Malaria in Takum LGA of Taraba State.
It has in the past also Implemented "Building Resistance to Land Grab in Sahelian Nigeria: Influencing Policy for Land Rights in Taraba State" a project funded by Global GreenGrant Funds (GGF) www.greengrants.org  November, 2013 to June, 2014.
CEED had the opportunity to Present a paper at the  Mini-Retreat " Political Strategy Against Land Grabbing for West Africa, Convened by The Henrich Boll Stiftung (HBF) Nigeria West Africa in Abuja in  May, 2015. 
CEED has also Implemented at country level "Promoting Improved Policies in favor of Family Farming in Developing Countries (NIGERIA) funded by WRF Secretariat Spain. 
Contributed to the designing, drafting and finalization of the African Union Commission (AU) Climate Change Strategy for 2013-2033 adopted by AMCEN. 
Implemented an Environmental, Sanitation and Hygiene Survey for Taraba State focused on the three Senatorial District of Taraba State- Nigeria. The project was a Federal Ministry of Environment (FMOEnv) Project , facilitated by Initiative for Community Development (ICD), December 2012- January, 2013.
Facilitated a "Community and Socialization Mobilization on Malaria Control" at Takum and Lau Local Areas of Taraba State Nigeria under the Global Fund Malaria Project 2009. 
Among others.
Here are some Networks and bodies that CEED is engaged with at Local, National and International Levels:
 Member organization of the "Light Coordination Committee of the Global Convergence of Land, Water and Seed Struggles for West Africa. Set up June, 2015. CEED serves as a coordination point at country level in Nigeria.
 Member of the More and Better (M&B) International Network. www.moreandbetter.org.
CEED serve as Environmental Resource Cooperation Circle (ERCC) of the United Religions Initiative (URI) USA www.uri.org
Member of the Gender and Water Alliance (GWA) www.genderandwater.org
Engaged with Action Aid Nigeria (AAN) and Henrich Boll Foundation Nigeria on the "Promoting and Achieving of Women's Land Rights and Protecting Poor Peoples Land Rights within Land Policy in Nigeria Project.
CEED is a cluster member organization on Project titled: Strengthened Civil Society Engagement for Enhance Regional Governance in the North-East Region of Nigeria. The project is supported Strengthening Advocacy and Civic Engagement (SACE)/ USAID with CITAD Kano State Nigeria as Anchor coordinating organization.
Member organization of the Nigeria Civil Society Situation Room.
Most recently, precisely on the 18th February 2022 the Executive Director Center for Environmental Education and Development CEED Nigeria arrived the  oil rich  Niger Delta region , Rivers State  in particular, on a planned tour of Communities impacted by the activities of the Multi Nationals Oil Companies Operating in the Niger Delta Communities of Goi, Bodo in Gokana  and Akinima in Ahoda Local Government Areas.
As part of the visit Raymond Enoch alongside some   partners visited the Sugi Community and Saint Peter's Water Site on their way to Boni local governments area 
Mr. Raymond Enoch then made his way to   the Palace of His Royal Highness King Bebe of Ogale in Eleme Kingdom, Eleme Local Government Area of Rivers State Nigeria to pay homage as well as interact with some members of the community to get first hand information of the much talked about environment of a Niger Delta Community endowed with Crude oil.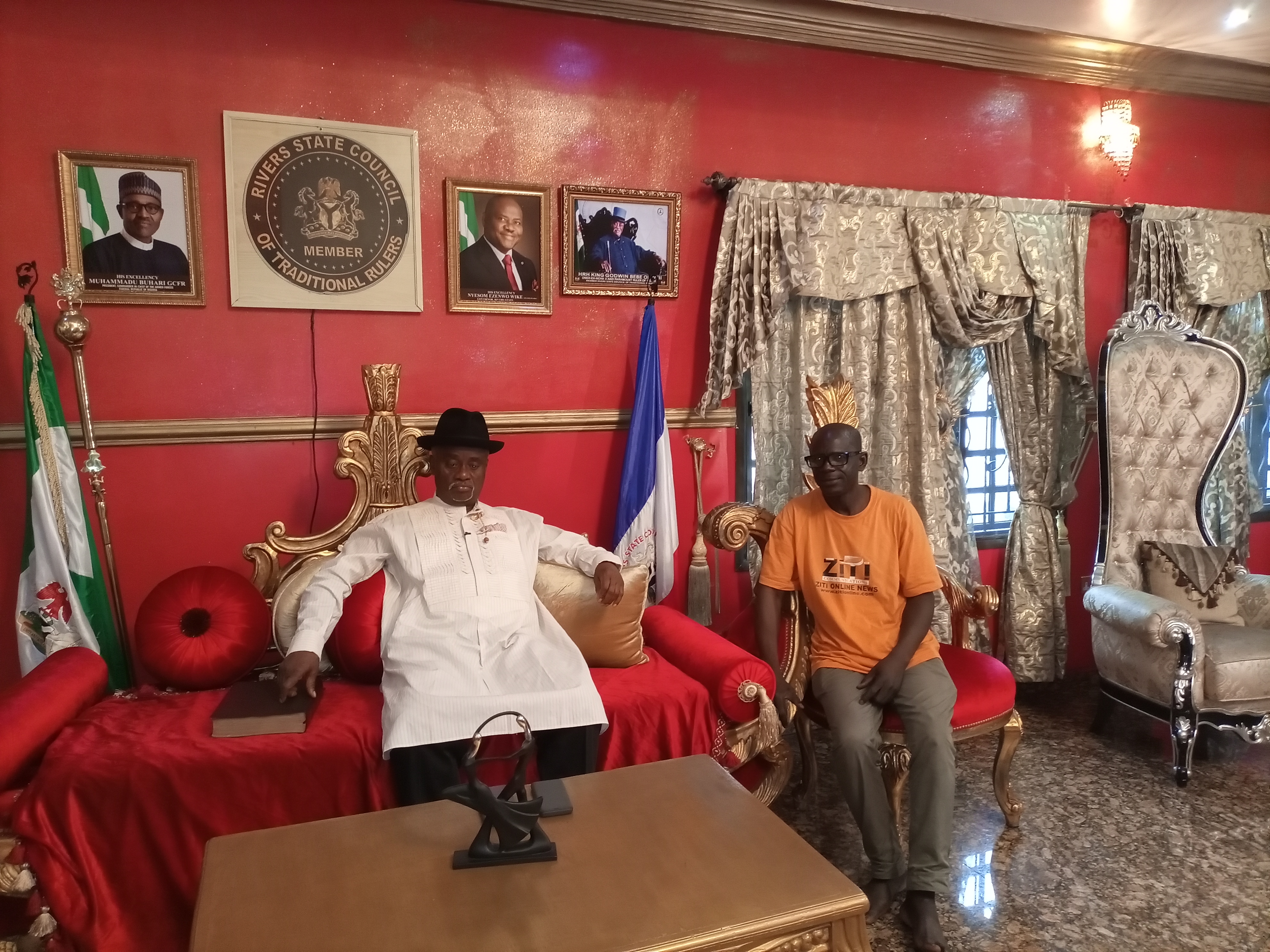 The visit afforded the CEO of CEED who also doubles as Editor in Chief of Ziti Newspaper the opportunity to work with security personnel's  and other local partners in Rivers State to show to the world the livelihood of the oil Rich Region in Nigeria where most citizens still  live in abject poverty , unemployment and life span reduction due to Water contamination as a result of  oil spillage and pollution.