Every year, 05th June is World Environment Day. As one way of commemorating this day, the Wildlife and Natural Resources Conservation and Rehabilitation Trust (WNRCRT) Cooperation Circle organized a market clean-up exercise on Wednesday 08th June 2022, at Chinsapo 2 market in Lilongwe City.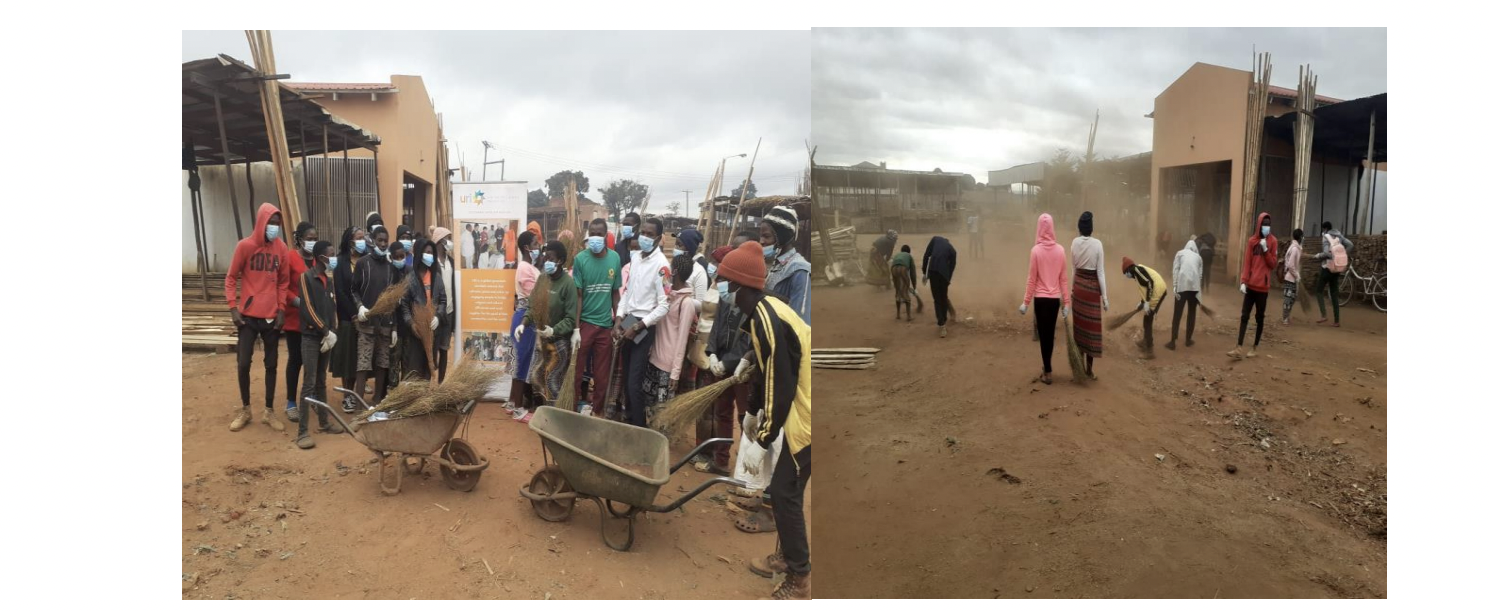 The purpose of the activity was to remove garbage in the market environment to ensure good hygiene and sanitation. The organization worked together with the youth from Chinsapo Youth Network, United Religious Initiatives (URI), and the community members.
Speaking during the event, WNRCRT – CC secretary, Alexander Zenasi said that they thought of joining hands with Lilongwe CC and the community in commemorating this year's World Environment Day the community by supporting the local market authorities in ensuring a clean and healthy environment for business operations.
He further said that they chose Chinsapo after taking into consideration of hygiene and sanitation challenges facing the market. He added that it is everybody's responsibility to take good care of the environment without waiting for the government.
He called upon the people doing business here to make sure that they follow proper waste disposal measures as set by the market authorities as a way of ensuring a healthy environment for living and business operations to avoid hygiene and sanitation-related diseases such as Cholera.
He commended the youth at Chinsapo for coming up in large numbers to participate in the activity. Commenting on the development of the Chinsapo Youth Network Chairperson, Enerst Kapangama said they wanted to demonstrate to the fellow youth and the community, in general, the need to take a leading role in looking after the environment. Speaking after the activity, Chinsapo2 market chairperson Paipi Black thanked the WNRCRT – CC and youth in the area for giving a helping hand in cleaning up the market.
He encouraged everyone in the market community to learn from the action of the youth and start handling waste with responsibility. The activity was conducted with support from United Religious Initiatives (URI) Southern Africa and this year the World Environment Day was commemorated under the theme; ONE EARTH – Living Sustainably with Nature.