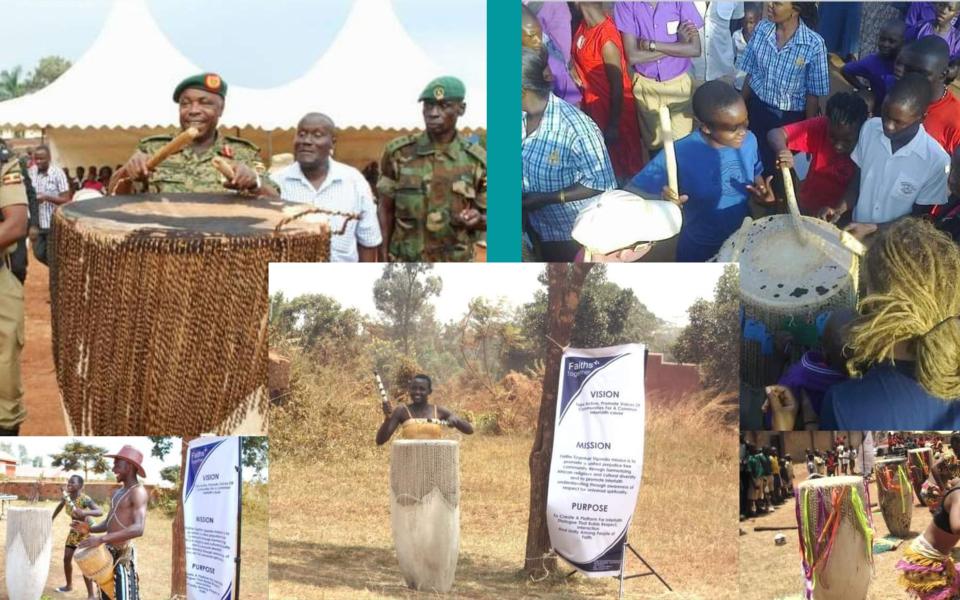 A sound for peace and reconciliation echoes with every beat and rhythm. A sound of love and togetherness calls out to people of different ages, gender, cultures, and religious backgrounds.
In many cultures in Uganda, drums are/were used as ceremonial instruments to celebrate marriages, birth, announcements, socialization, and entertainment, among others. However, they were also used for announcing war and calamities. They are of strong cultural significance.
"In Africa, we believe that everyone can drum." Micheal Buyondo shared
In a community and country with a fair share of political, cultural, and religiously motivated violence, Micheal leveraged the power of music, particularly drumming, as a tool of communication and reconciliation.
He founded Faiths Together Uganda, an organization passionate about peacebuilding with a focus on youth engagement. Through this organization, Micheal has established the 'peace drums,' a project that uses drums to draw the attention of everyone to embrace peace, tolerance, and co-existence. For 11 years, Micheal Buyondo has been sounding these drums in his community and beyond.
"The peace drums consist of two drums. We carry them to a community that is facing conflict and division. Together with volunteers from Faith Together Uganda, we mediate and reconcile the two conflicting groups. When this intervention is successful, they both sound the drums together and create their sound." Micheal narrated.  
Micheal shared that the sound of the drums is recorded and archived so that in case the reconciled groups disagree again, the sound is played so that they remember their commitment to peace.
"Years back, in commemoration of Peace Day, we brought together the army and police to sound the peace drums. At that time, there was a growing division between the army and police, yet they were key custodians of peace. It was magical!" Micheal explained.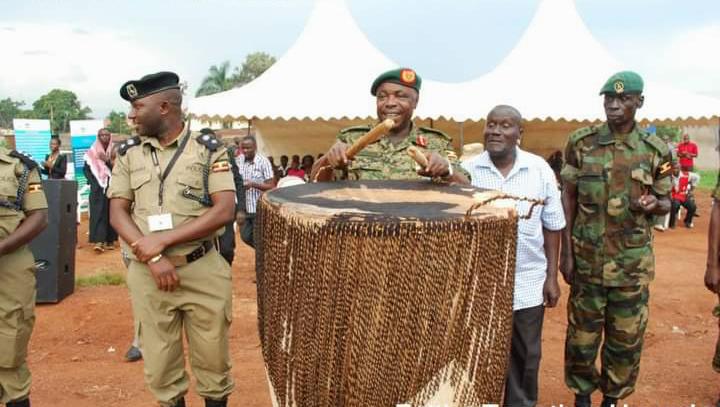 Micheal explained that the peace drums are designed to engage young people to participate in this project.
Together with his team, they raised awareness and advanced the ideals of peace in schools, events, and institutions around their community.
When asked why he does this, Micheal responded,
"If you want to do peacebuilding, you need people of all ages."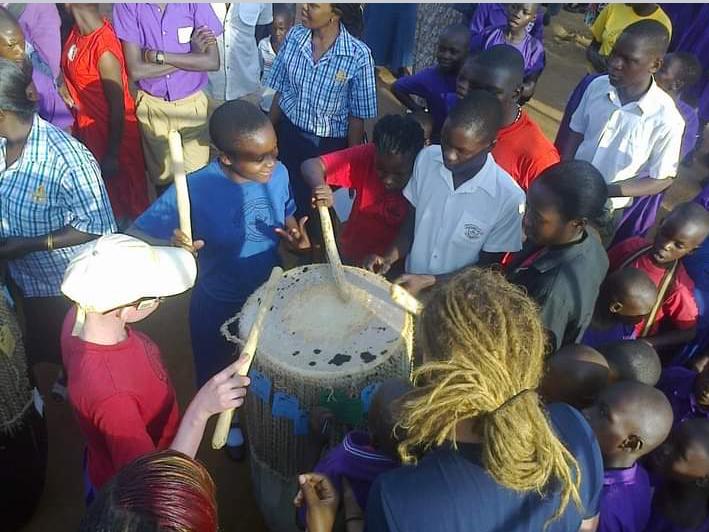 In 2014, Micheal organized an interfaith gathering that brought together imams and religious leaders from this community's pentecostal and Anglian churches. The religious leaders together provided paint for the maternity and children's ward. This act of interreligious compassion won Micheal a bronze medal in the 2014 World Interfaith Harmony Week.
Today, in addition to peacebuilding initiatives and efforts, Micheal has embarked on environmental conservation in his community. With the land he received from his grandmother, he has set up a habitat with different species of trees and a bird sanctuary. He added that this habitat is next to factories that have cleared forests and continue to dispose of waste in the environment. He envisions acquiring more land to expand and restore the destroyed environment.