URI Senior Advisor Sally Mahé shares ideas and inspirations for World Interfaith Harmony Week from the URI global community.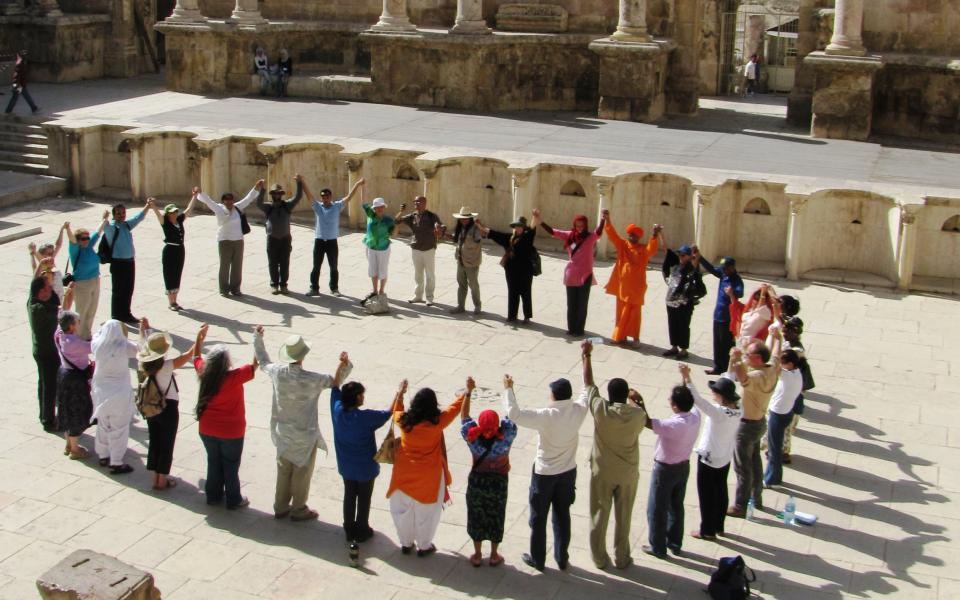 Working for interfaith harmony happens every day by URI Cooperation Circles all over the world. World Interfaith Harmony Week (WIHW), the first week of every February, is a special time to celebrate and make real the vision of interfaith harmony for all. Enjoy these inspirations for WIHW.
---
Read words from the opening of URI's Preamble and a quote from former Executive Director Victor Kazanjian.
Read a quote from Swami Vivekananda's Chicago address to the Parliament of the World's Religions in 1893.
David Cooperidder, designer of the Appreciative Interview format, reflects on a meeting for religious leaders.
Read a prayer by Rabbi Alon Goshen-Gottstein, 2009 Founder and Director of Elijah Interfaith Institute.
Read a translation of One Song by Rumi.
Diversity is not the stumbling block to dialogue, but the prerequisite for it.
Read a poem from a URI Cooperation Circle member in Denmark.