FACIS Cooperation Circle collaborated with CSDevNet CC to host Town Hall Meetings to address religiously motivated violence as one of the activities supported by the URI Seed Grant Initiative. The purpose of the URI Seed Grant Initiative was to support projects that contribute to URI's vision and mission, and at the same, offer an opportunity for collaboration between Cooperation Circles of the network that are youth-led or engaging young people directly to promote meaningful inclusion of young people in the interfaith sector.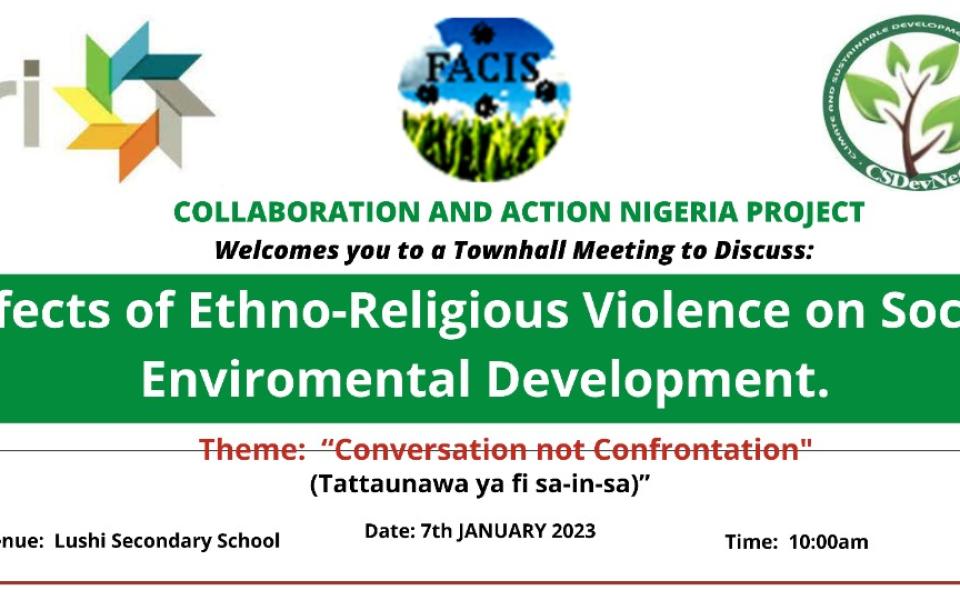 FACIS CC (Forward in Action for Conservation of Indigenous Species) in Nigeria is a non-profit organization working to promote quality health care, environmental education and management, leadership development, and youth interfaith communication and integration. 
To start off the year, FACIS launched a project under the "Collaboration and Action" initiative of the URI Youth Seed Grant. The purpose of the project was to host a town hall meeting addressing religious violence in the Bauchi State of Nigeria, and to then work with 20 young people to develop a rumor detection and reporting team to prevent religious violence in the community. 
The first stage of this project, the Town Hall meeting, took place on the 7th of January 2023. In describing the event, Usman Inuwa, project lead, referred to the need to create a safe space for dialogue between all members of the community. It was important to him that as many stakeholders as possible were invited to participate, which included religious leaders, women leaders, and young people.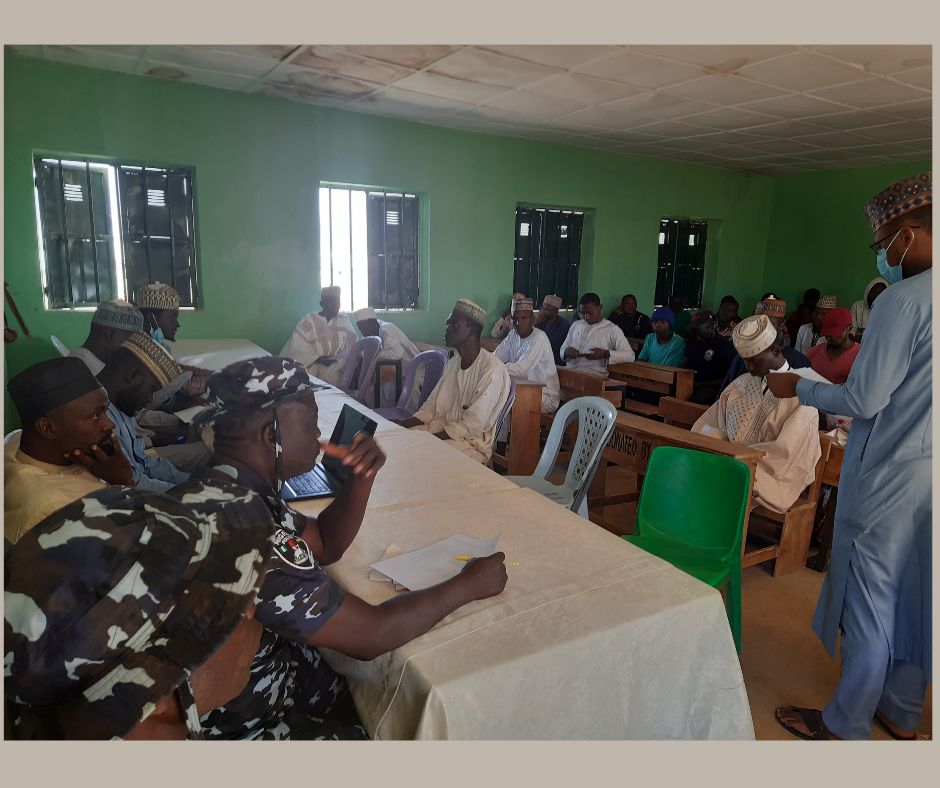 As part of the meeting, individuals shared their heartfelt experiences of both religious violence and religious harmony. Usman described how one woman shared that during times of conflict in Nigeria, she as a Christian woman, had reached out to her Muslim neighbors for support as the conflict deeply affected the socio-economic situation in the country. Her request was met with kindness, and she had been supported and cared for by her Muslim neighbors. This was encouraging for her as an indication of peace and compassion between religions. 
Also during the meeting, participants discussed the upcoming elections in Nigeria. The young people present were encouraged to step forward as agents of change and agents of peace, and not be used by politicians to incite violence. The group discussed key triggers of violence 
The ongoing work from this Town Hall meeting will be training with 20 of the young people who attended, training them as a rumour detection team to be able to identify harmful rumours that lead to religious violence. 
This project also has an environmental aspect to it, where the young people from the Christian community will be invited to plant trees in the Muslim neighborhood and vice versa. The purpose of this is that each group then needs to care for and nurture the trees that have been planted by those representing a different religious tradition. 
Usman expressed that from the Town Hall meeting, the team at FACIS CC felt a strong sense of motivation to keep on going: "We ourselves feel motivated!" he said.