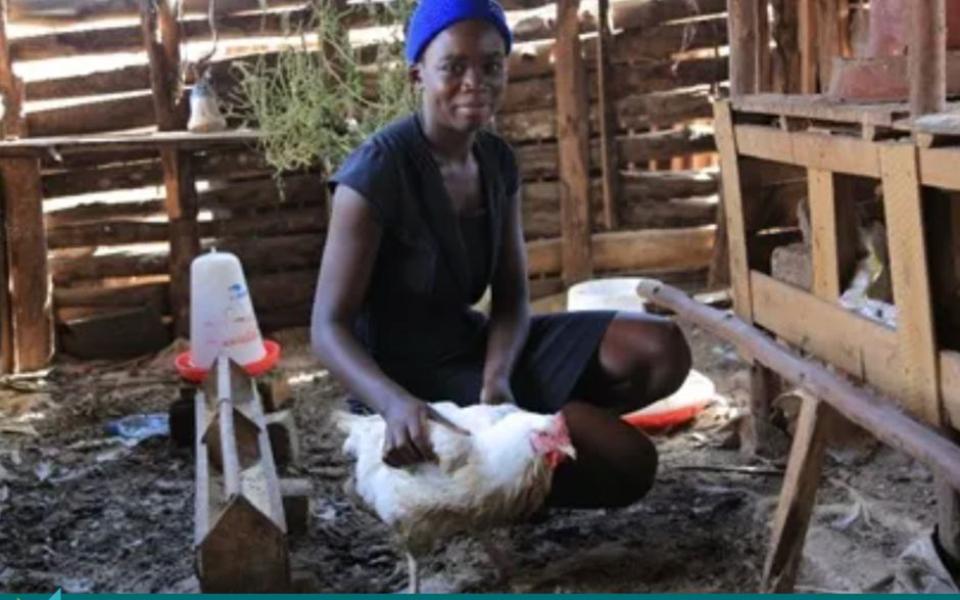 Nairuba Rhoda is an 18-year-old female youth from the Nakamiro zone in Bwaise II Parish of Kawempe Division. Being raised by a single mother and with no contact with her father, Rhoda dropped out of school in Senior three in 2019 due to a lack of school fees.
Then, she decided to start her chicken-rearing business to support her mother and her three siblings. Due to lack of enough space, Rhoda built her chicken house on top of their house.
Prior to the outbreak of the COVID-19 pandemic, Rhoda says that business was doing well but with the outbreak of the pandemic, it experienced a number of setbacks.
"With the COVID-19 lockdowns and restrictions, many of the chickens died due to lack of chicken feeds as it became very expensive to transport the feeds. It also became difficult to reach out to my customers as movement was restricted. This greatly affected my business," Rhoda recalls.
"When I heard of the free entrepreneurship training by AFFCAD, I immediately registered for it to be able to gain knowledge that would help boost my business as I had started the business without prior training on entrepreneurship," she said. Rhoda says that the training enabled her to get knowledge on Record keeping as prior to the training, she kept no records of her business.
She also gained knowledge and understanding of customer care and differentiating family and business, "Before the training, I used to be rude to my customers but the training made me realize that I need to be polite to my customers in order to retain them and even get more customers for my business," she says. She is still using the knowledge received to better her business and hopes to expand it in the future as she is now more conscious of her customer care which has increased the number of her customers.
Rhoda thanks AFFCAD and its partners for the opportunity to gain entrepreneurship and employability skills as they have enabled her to run her business in a better way amidst challenges.
With support from partners, AFFCAD has designed projects that specifically target the economic empowerment of women in vulnerable slum communities.