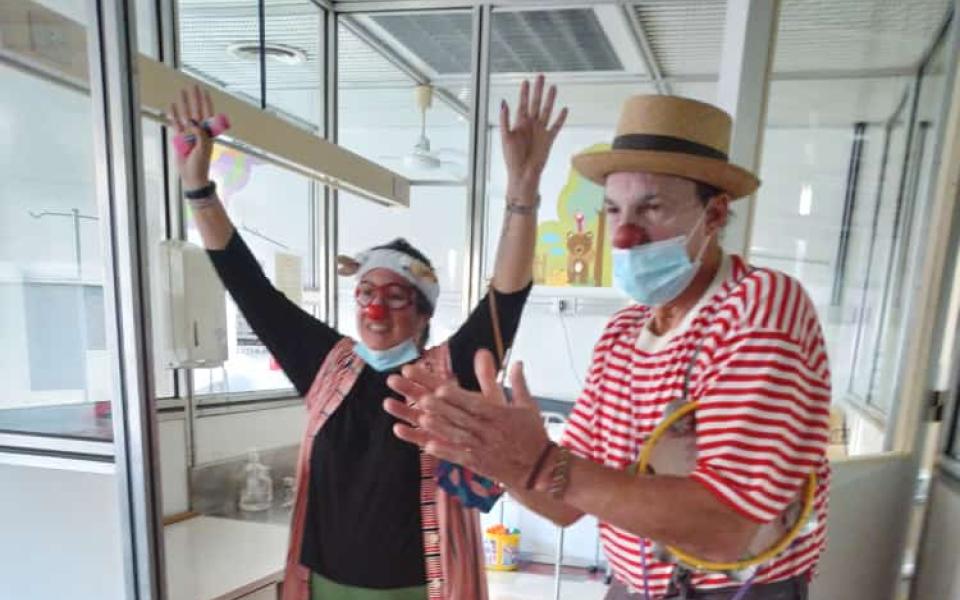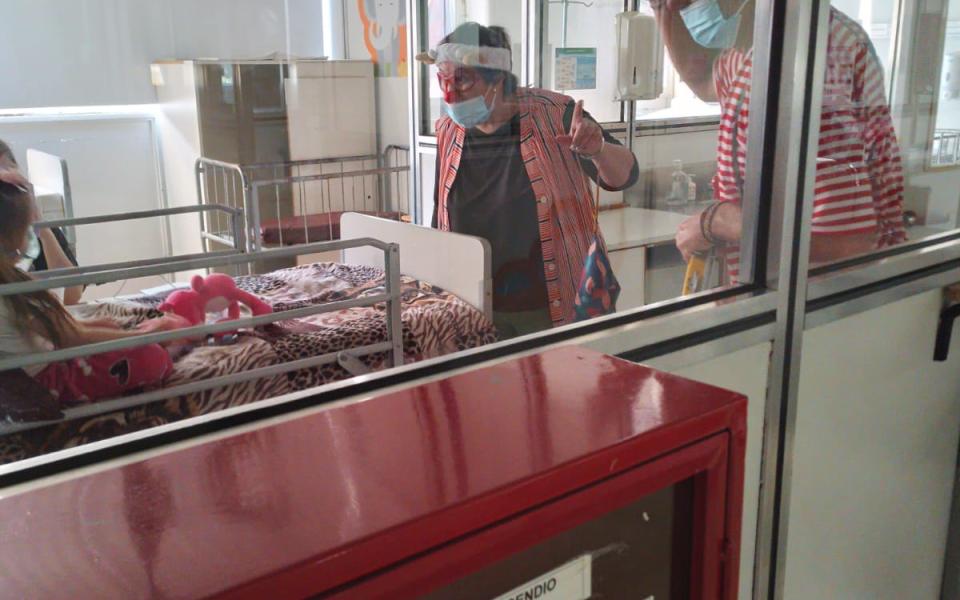 Last Wednesday, May 3, 2023, as part of the programming of activities of the members of the CC Sonrío, they visited the children of the Durand hospital. 
According to Susana Bello, the first contact of the CC, "when we arrived at that room, Viky was crying, her mother was holding her. The screams could be heard from another room in which the clowns Colibrí and Polén were acting and playing with the children. Urgently I asked to the nurse if we could entertain her while they were putting the track and they allowed us, the clowns arrived between songs and play, she forgot what they were doing. Bubbles, songs and a pink balloon puppy were the caress to calm her and transform what was happening into fun. In the meantime, the nurses were able to continue with their task. They arrived just at the right moment; the mother told us with a smile."
I smile, clowns seriously know that art is a bridge to love and to alleviate the pain of many people. The members of the CC strive to make these hospital visits at least once every two weeks.