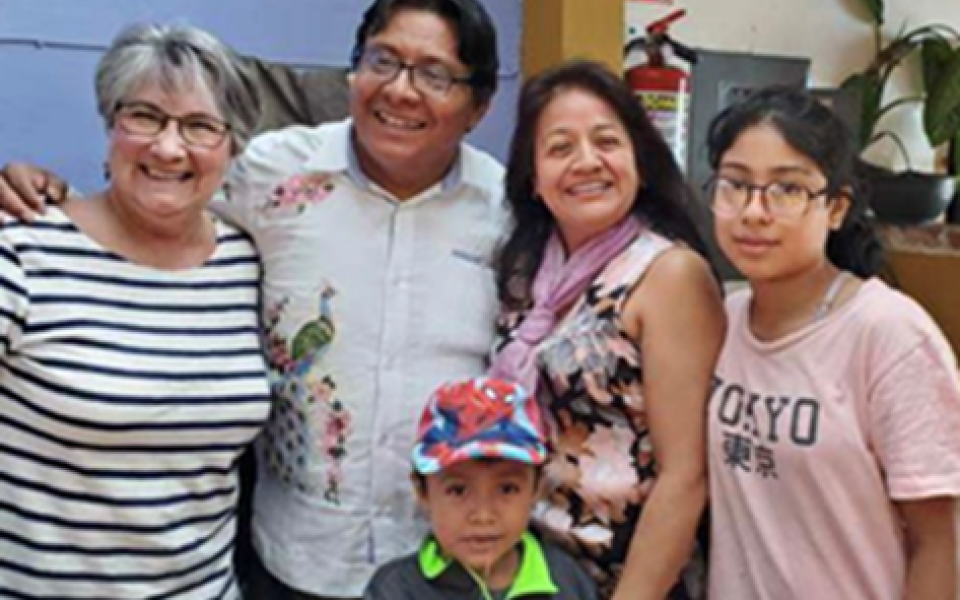 One Earth Jubilee is a nonprofit organization that began in 2000 by a small group of people who were inspired to action after reading the book, The Biblical Jubilee and the Struggle for Life, by Ross and Gloria Kinsler.  Today, their focus is with three Jubilee Circles in Chiapas, Mexico; San Mateo (Puebla), Mexico; and San Diego, California. In April 2023, One Earth Jubilee became a Cooperation Circle of URI.
One Earth Jubilee is an exemplar that living together in peace includes living for the wellbeing of all of creation.  Their website proclaims:
The decision before humankind is whether we live in a way that Earth can accommodate. One Earth Jubilee offers both vision and practical ideas for how to do just that.
OneEarth Jubilee in Mexico
In April 2023, members of OneEarth Jubilee in the U.S. visited their colleagues in San Cristobal (Chiapas) and San Mateo (Puebla), Mexico who work with their faith groups and community partners to meet local problems with practical solutions. Inspired by the grassroots leaders they met, U.S. visitors remarked,
We saw again that major innovation is coming from the bottom up, not the top down.
Local spokespeople shared experiences with their U.S. visitors. 
Edman Lopez and his wife, Rosie, spoke about the ways their group is helping to support the overwhelming number of immigrants crossing the southern border into Mexico. With very little money available they try to help them with food and supplies.
Lindsey Mercer-Robledo with the Jubilee Circle in San Cristobal reflected, "As emotionally difficult as it was to share our context and reality with our Jubilee visitors from the US, I felt joy knowing that there are still people out there wanting to learn, share, and make changes for the better good. Creating community is so, so important not just locally but globally, and the language barriers between the Mexico Circles and our American friends were so easy to break, even with music!  I will never forget the moment we had dancing to disco music in the middle of Chamula, Mexico. It was a moment of joy, laughter, and community. After having an emotional day prior… it will forever live in my memory. "
URI's global community warmly welcomes OneEarth Jubilee and joins in their quest to discover, "what does creation-centered living look like and how do we get there as we learn to live together in peace?"