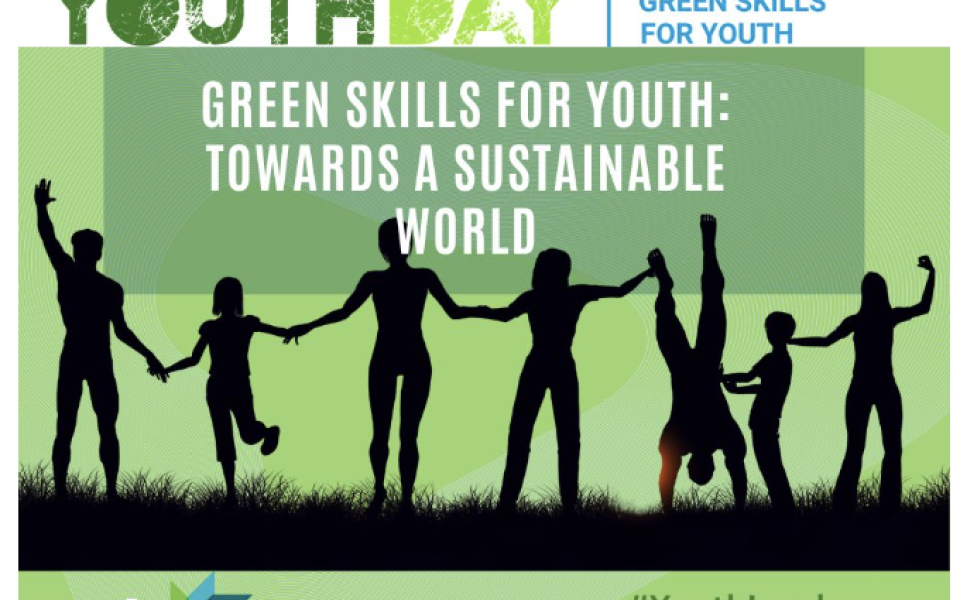 International Youth Day this year invited us to reflect on the theme of "Green Skills for Youth: Towards a Sustainable World" We ask young people across the URI network to respond to the question of "What do we need to do to ensure young people have the skills they need to face the challenges of climate change?"
Beginning in Malawi, Kondwani Kumwenda, from Nkhata Bay CC, highlighted the importance of advocating for climate education in schools and creating awareness campaigns on the consequences of climate change for young people.
Watch Kondwani's Video:
Sharon Vaswani, from the Global Youth CC, devised a S.U.P.E.R plan for the skills she sees as being crucial for the younger generation, which include critical thinking, problem-solving, adaptability, and careful resource management. 
Watch Sharon's video
These skills of course translate into action. In Nthora CC, In Karonga, North of Malawi, Elvis Luhanga shared some examples of how drama and music are being used to mobilize his community into action.
Watch Elvis' Video:
From Bridges CC in Bulgaria, Silvia Trifonovia shared how care is the fundamental starting point for her in building a sustainable world. She shared how important it is to be informed about the problems facing our world to be able to start to resolve them. 
Watch Silvia's video here. 
And finally, Yelitza Rangel from CC Quinaroa in Venezuela, reflected on the skills and lessons learned from our ancestors, and the wisdom that has been carried through indigenous communities to work with our natural environment from a place of love, discipline, and justice. 
Watch Yelitza's video here. 
We ended the month with an intergenerational dialogue on "Economies and Ecologies - How do we create livelihoods that sustain our planet?" We invite you to look through the slides from this call here.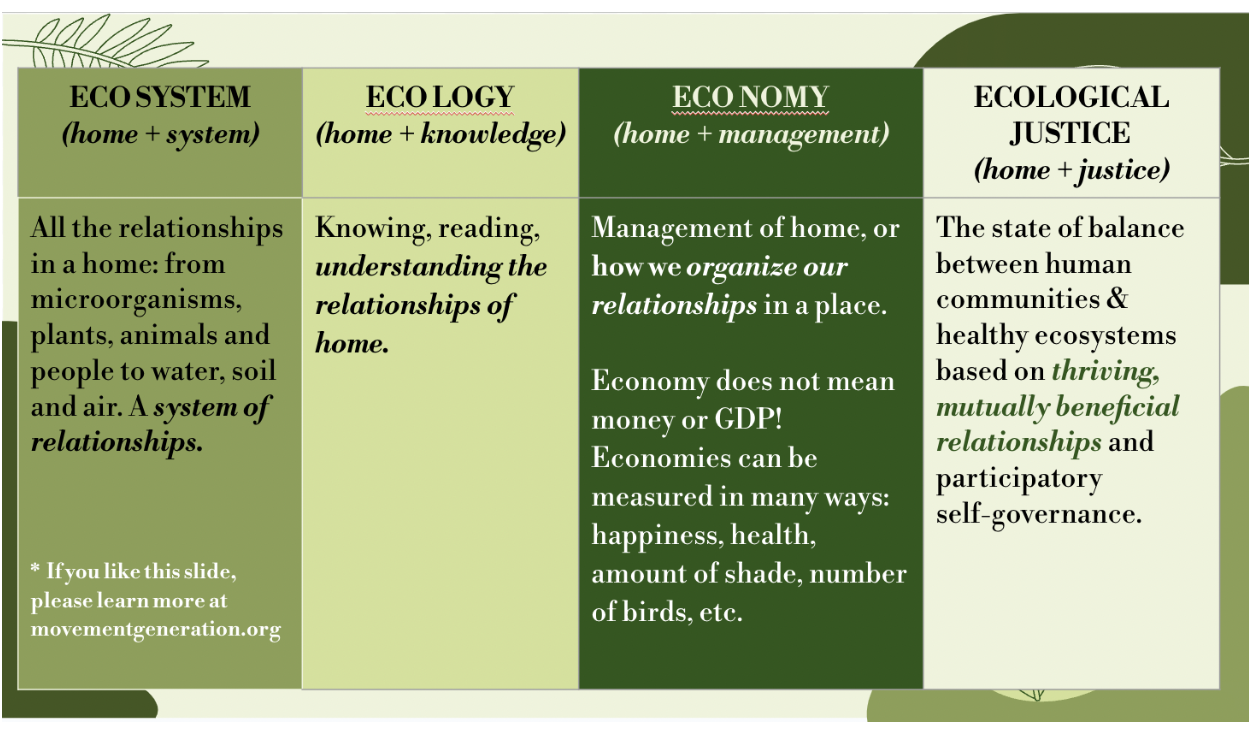 Our discussion focused on the question of what does our economy looks like when we meet the needs of all people within the means of the living planet. We explored the root of the word 'eco' and how this points us to relationships and interconnection being at the heart of both economy and ecology. We then reflected on our own preferences and priorities on a day-to-day basis that are informed by our experiences, contexts, and values. In our group discussions, ideas of interconnection with nature, inclusive community development, and taking local action came up as important themes.