Building a world of mutual understanding and cooperation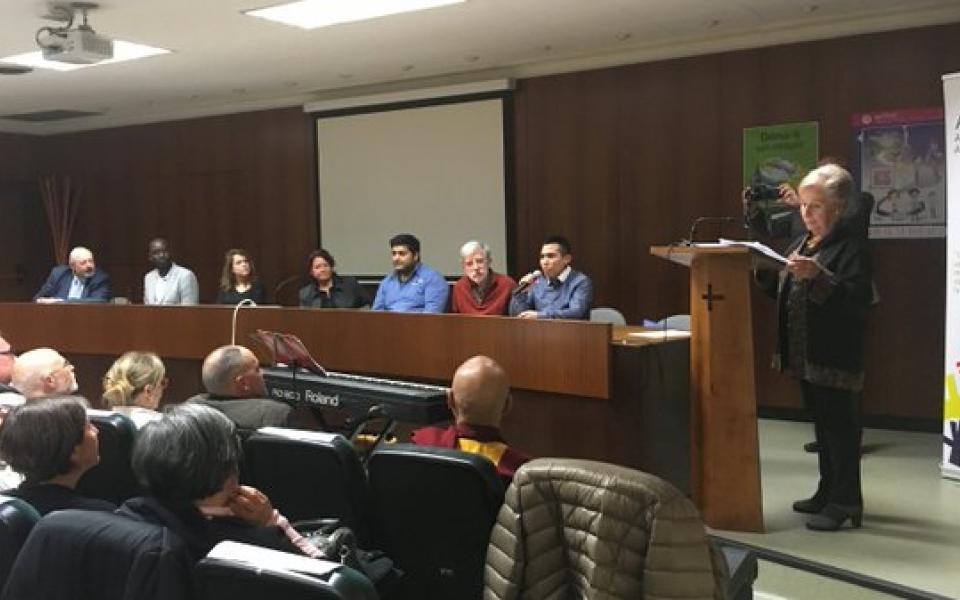 "Our purpose is: to bring together experts from various religious and cultural traditions; to promote attitudes of mutual understanding and cooperation; to organize studies about the various religious traditions; and to facilitate the enculturation of religious traditions."
Traditions
Buddhism
,
Christianity
,
Hinduism
,
Islam
,
Judaism
Sub-Traditions
Baptist
,
Catholic
,
Presbyterian
,
Quaker
,
Shi'a
,
Sunni
,
Tibetan
Location
Barcelona, Spain
Associació UNESCO per al Diàleg Interreligiós (AUDIR) is located in Barcelona, Spain. The CC brings together approximately one hundred people from more than ten different religious traditions through activities that promote knowledge, dialogue, and cooperation among the various religious groups in Catalunya. They organize exhibitions, gatherings, conferences, workshops and training about different aspects of pluralism and interfaith dialogue. AUDIR works for peace, justice and healing, and is building important bridges in the community and beyond.