A more peaceful Nigeria with increased understanding of religious diversity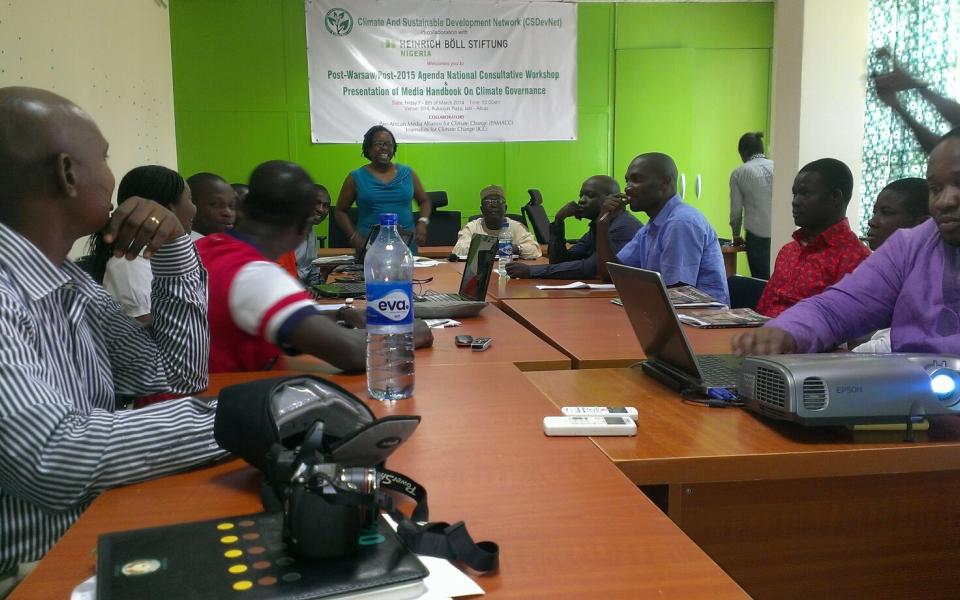 "Our purpose is to mainstream climate change advocacy into a peace and interfaith process."
Traditions
Indigenous
,
Christianity
,
Islam
Sub-Region
Western Africa
Location
Owode - Ajah,Lekki, Lagos, Nigeria
Climate and Sustainable Development Network of Nigeria (CSDEVNET) is a national coalition of civil society organizations, faith-based organizations, media, and individuals in Nigeria united by a common agenda: environment and climate change through advocacy, education, public awareness and community mobilization. CSDEVNET is a member of Pan Africa Climate Justice Alliance (PACJA). This network, which was inaugurated on November 10, 2011 with headquarters in Ibadan, comprises over 50 member-organizations across Nigeria. This organization carries out activities that seek to advocate, implement, lobby and create awareness on the need to mainstream climate change and sustainable development into laws, policies and practices in the context of poverty reduction in Nigeria and within the African continent. Cooperation Circle (CC) members envision an environment free from the adverse impacts of climate change, with sustainable development, equity and justice for all. They also plan to reduce climate change vulnerability of poor communities in Nigeria through awareness and strengthening the capacity of Nigeria's local communities and civil society to implement community based adaptation and mitigation projects.