Dialogue between indigenous and non-indigenous communities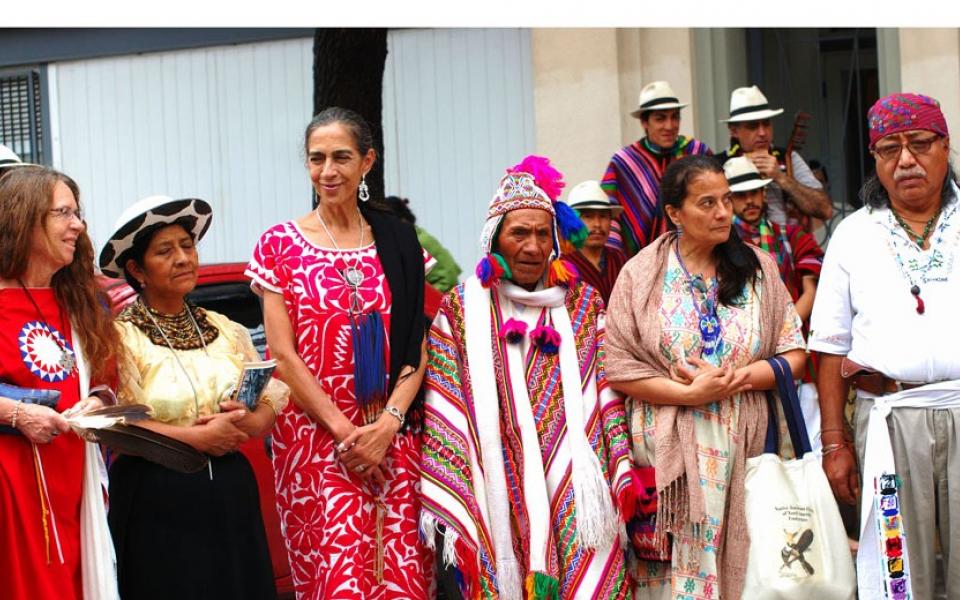 "Our purpose is to offer the URI family aspects of the indigenous wisdom and culture from the academia, mystic, cosmic and practice points of view."
Traditions
Christianity
,
Indigenous
,
Judaism
Sub-Traditions
Catholic
,
Guatemala Maya Quiché
,
Mexico Mazateca
,
Mexico Otomí
,
Native American Church
,
Native American Navajo
,
Panama Kuna
Location
Buenos Aires, Argentina
Consejo Interamericano Sobre La Espiritualidad Indígena (CISEI) dreams of a space of dialogue, respect, encounters, participation and mutual support in which indigenous and non-indigenous people in America and the world can meet. As a Cooperation Circle (CC), CISEI organized its fifth forum in Venezuela in March.