Empowering women and recognizing their achievements in Pakistan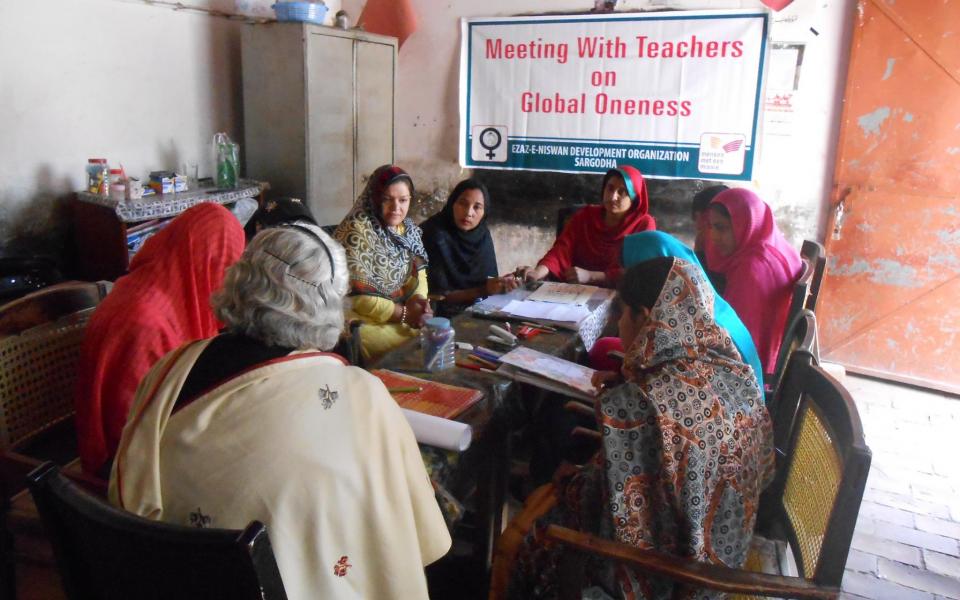 "Our purpose is to uplift women for the realization of their womanhood and rights, as well as creating cultures of justice, equality and peace."
Traditions
Sikhism
,
Islam
,
Christianity
Location
Sargodha, Punjab, Pakistan
This Cooperation Circle (CC) was created to uplift women by helping them embrace their womanhood and realize their rights, as well as to create a culture of justice, equality and peace. Their hope is to see empowered women, children and youth so that they have an opportunity to experience equality, participate and contribute to all aspects of life, and achieve their fullest potential. Members wish that all Pakistanis co-existence in diverse, peaceful societies. They believe that through non-violence and conflict prevention, the purpose of URI will be accomplished. Highlights of Ezaz-e-Niswan include: the presence of women gathering for meetings, seminars, and training workshops; the support system among women; youth linkages and programs; the celebration of International Days; inter- and intra-city women conferences; networking and training sessions with other organizations; interfaith sports and tournaments; and the recognition of achievements of women in the community.