Aspiring to eradicate racial distinctions and advocate co-existence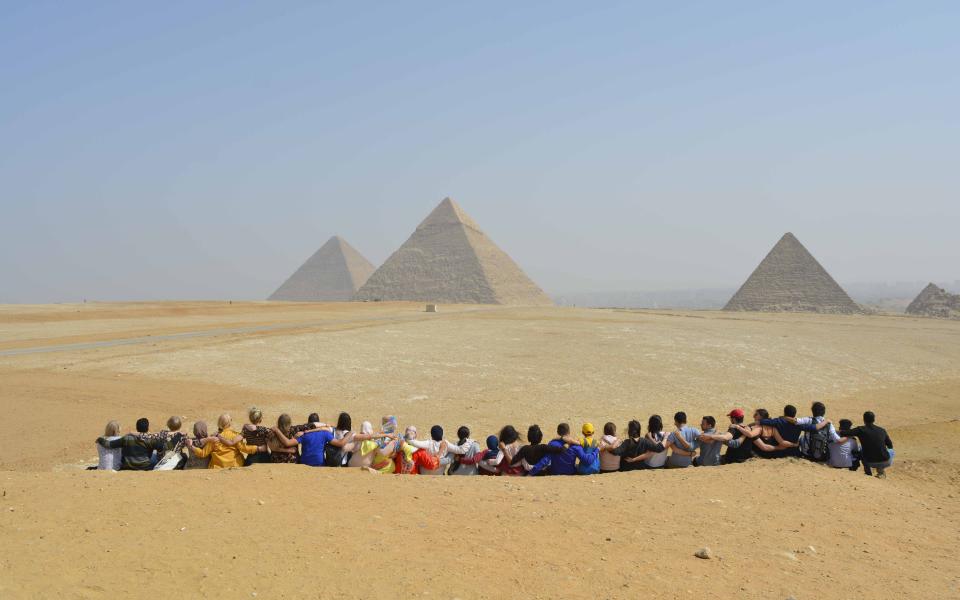 We provide youth from all around the world with well-organized programs and rich cross-cultural experiences to benefit their own community.
Have A Dream is an Egyptian Social Enterprise that was founded 2014 by a group of young Egyptians who were inspired by the rich experiences they had while traveling and dreamed of giving the chance to other Egyptian youth.
Have A Dream is working mainly on four types of projects: volunteering (short and long term) programs; adventurous volunteering and capacity building programs; "African Ambassadors;" Erasmus+ and ESC; Have A Dream Juniors (for youngsters under 18 years old).
Members are proud of successfully giving the opportunity to 539 volunteers to travel in their programs in 37 countries in three continents. In addition to that, they have organized volunteering school camps for students between the ages of 15-18 years old in Aswan, one of the best southern spots in Egypt. Have A Dream has the accreditation as a partner sending organization for the Erasmus+ - ESC programs since 2017.
Responding to the Beirut explosion during the pandemic, they developed a new disaster response program and were able to send 40 volunteers to help in the rehabilitation. Have A Dream has a network of more than 85,000 followers as well as a community of almost 500 volunteers who had joined their previous programs. These young volunteers are between the ages of 18-30 years old and have different profiles, backgrounds, and skills. They have encouraged the organization to take part in projects in different topics such as gender equality, refugees, containing violence, youth development, social inclusion, farming, environment and wildlife, building, sports education, disabilities related topics, art, music, cultural and world heritage programs, and more.