Promoting cultural understanding and respect through music, dance and singing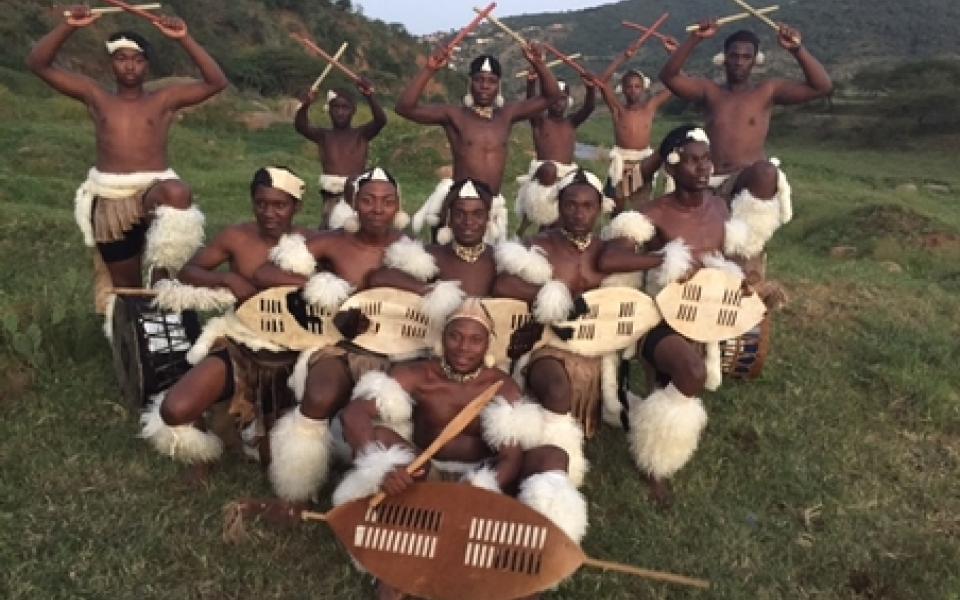 "Our purpose is to encourage the youth to practice cultural traditions and to stay away from drugs and criminal activities."
Traditions
Christianity
,
Indigenous
,
Spirituality
Sub-Traditions
African Traditional
,
Rastafarian
Sub-Region
Southern Africa
Location
Kwazulu Natal,, South Africa
Indlondlo Zulu Dancers is a group of 44 young men under the age of 23 and their small group of leaders, trainers, managers and mentors who live and dance in the village of KwaNyavu in the Mkhambathini Municipal area known as Cato Ridge, Durban, South Africa. The name "Indlondlo" means Green Mamba – a type of snake that has a special place in the traditional medicine of the Zulu people. The name was chosen because it implies that no-one can match this group. The Green Mamba overcomes all adversity. This kind of cultural pride and intercultural sharing means a lot in South Africa, where hearts are still bleeding so badly from the wounds of the past. True education, understanding and respect is nurtured through the stories that are told and also through song and dance. This Cooperation Circle (CC) is providing positive models for young men from backgrounds lacking male role models, which has devastated their communities in the history of a nation where families were torn apart because men often had to live apart from their families, forced to migrate in search of work. This CC represents the magic ingredient of hope and belief in a better world.
Indlondlo Zulu Dancers Cultural and Art Centre intends to encourage the youth to practice cultural traditions and to stay away from drugs and criminal activities. The group was created at a school. They were just dancing together without thinking they could ever do this for a living, make a difference or link with big organizations. Back in 2010, their mentor saw them performing without guidance and started helping them—buying costumes and such—to keep them doing what is good and not getting involved in bad behavior. CC members want to build a home for the boys so that they have more space, more publicity, and more time to practice. These boys are working together, understanding each other and building respect for each other. The boys have become a good model for other youth to follow. They have won prizes and received international invitations. There is no discrimination between Christian, Traditionals, Rastafarians and anyone else – they are one, there is no colour, no religious issues. They are just doing what is good in a spirit of togetherness, justice and peace. This is their message through dance and music.