Lasting peace and good governance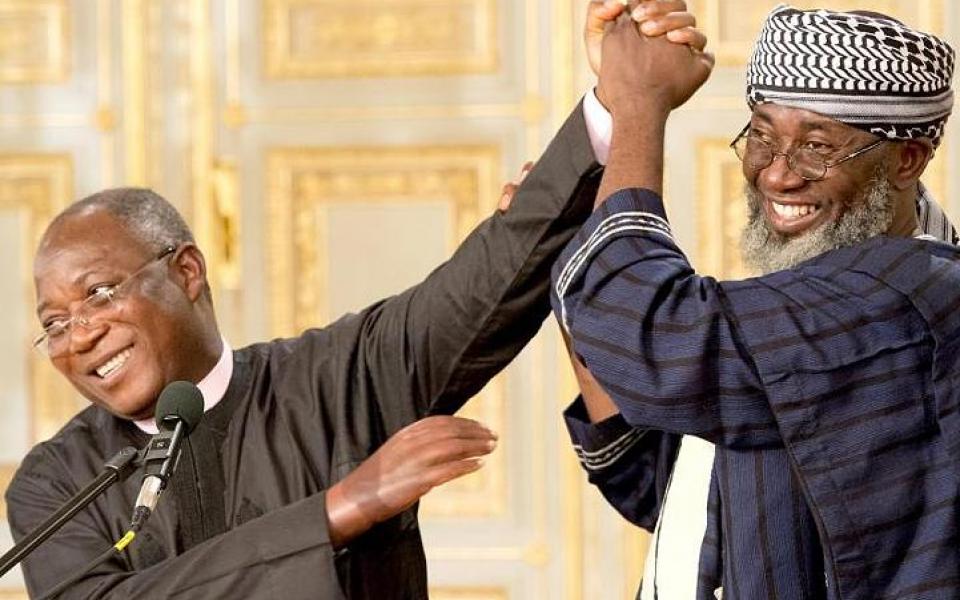 "Our purpose is to create a peaceful society through nonviolence and strategic engagement in Nigeria and beyond."
Traditions
Hinduism
,
Christianity
,
Judaism
,
Islam
Sub-Region
Western Africa
Interfaith Mediation Centre (IMC) is a non -governmental, non-partisan, not for profit making, faith based organization dedicated to promoting peace and good governance through capacity building, conflict resolution and mediation—using a faith-based approach. IMC provides tools and resources that support an effective and responsive government including consultation, facilitation, mediation and training. IMC helps public entities, including state agencies and development partners, with integrated conflict management systems, in order to improve their ability to deal with conflict.
IMC, established in 1995, has worked with more than 50 communities in Kaduna, Plateau, Kano and Bauchi and reached over 4 million people directly with conflict and peace prevention programs. IMC uses multimedia mediums like radio and TV broadcasts and documentary films of the Kaduna crisis (such as "Imam and a Pastor") to show religious harmony, peaceful coexistence and reconciliation. This approach has provided open-democratic spaces for aggrieved parties to share their grievances openly and honestly to proffer local solutions to issues—without having solutions imposed on them by outsiders. The recognition of IMC's approach and its success has earned the organization an invitation to the University of Birmingham and Maryland University, as well as to international conferences on interfaith dialogue in Egypt, Germany, the United Kingdom, the United States of America, Switzerland, Lebanon, Kenya, Chad, Senegal, Canada, France, Malaysia, Singapore, Iraq, Israel, Germany, Scotland, Norway, Finland, Australia, Sudan, and South Sudan.