Empowering grassroots to understand and defend their human rights so that they create a more just and equal world.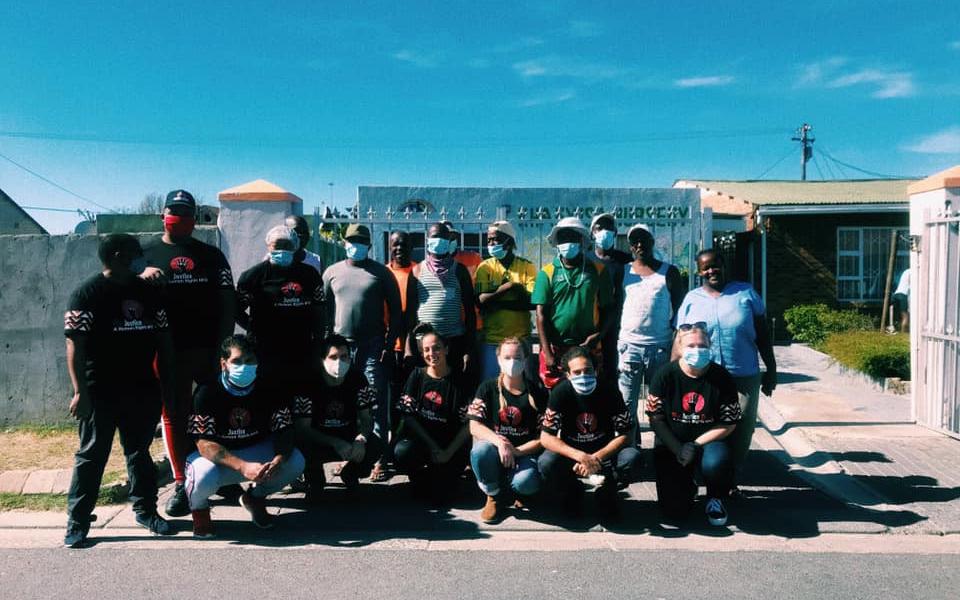 Our objectives are focused in advocacy, education, training, and community empowerment.
Sub-Region
Southern Africa
Location
Cape Town, Western Cape, South Africa
The Justice Desk is an award-winning Human Rights Organization which operates in South Africa, Zambia, and Zimbabwe. The Justice Desk was established in 2013 with the main goal of promoting the power of everyday activism. It currently runs over 20 projects in these three countries in the areas of education, training, bridging, and advocacy. It works alongside civil society, NGOs, businesses, and governments to challenge and eliminate the root causes of injustice. The organization started with a mainly Catholic base, and now it has very much opened to working with all faiths and traditions. The staff is encouraged to learn about different faiths and traditions and cultures, especially in South Africa, where the faith base is broad. This gives the Justice Desk an insight into various practices and their origins, which is particularly helpful when dealing with human rights issues in a careful and thoughtful way. One size doesn't fit all. It's about the common good and human rights for all people.
The Justice Desk educates, trains, advocates for, and equips youth, vulnerable groups, civil society, and governments in human rights, justice, and advocacy. It works primarily in township areas and vulnerable communities, empowering and equipping local people with the necessary skills and platforms to lead their own change. Members believe that, by empowering ordinary people to understand and defend their human rights, they can transform society in a sustainable way and create a more just and equal world. The Justice Desk has a Youth Ambassadors program that has achieved incredible things. Their Ambassadors were responsible for the abolishment of corporal punishment in six schools, the capture of three human traffickers, encouraging parents to send their daughters to school, and leading a mass movement to challenge the tampon tax.
Among their most memorable activities, members refer to the launching of the Month of the Child Campaign in 2018. The organization encouraged feedback from the children and learned that children are hyper aware of their world and environment. The Campaign taught adults about the resilience of children. At the end of the month, the Justice Desk held a Children's March.