Empowering Dalits and Tribal, rural and urban women and girls.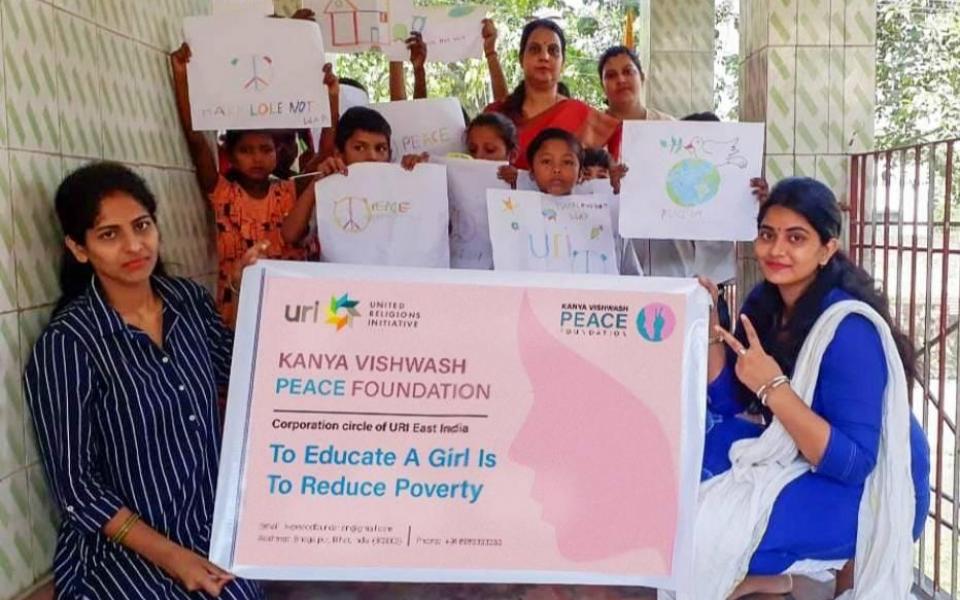 We are providing education to young girls from different religious communities in rural and urban areas. When girls from different traditions are able to discuss issues they all face, such as hygiene and early marriage, they instantly recognize their bond. This opens the possibility to help each other in building interfaith cooperation from early stages.
Location
Bhagalpur, Bihar, India
Kanya Vishwas Peace Foundation started working in the slums of Bihar, primarily teaching the youngest children. During the COVID 19 pandemic, a lot of people lost their jobs and volunteers provided them with dry rations. Members are serving marginalized communities who aren't well educated and mostly work as daily wage laborers or house help. Members believe the Interfaith faith component is very much needed, so they regularly include information about different religions and the value of respect when teaching the children in the slums. They are sure that society will be a better place to live in if children grow up respecting and trusting each other. Issues young women of different faiths face, such as early marriages or hygiene, can be a bridge that helps build this bond.