Interfaith prayers and collective dining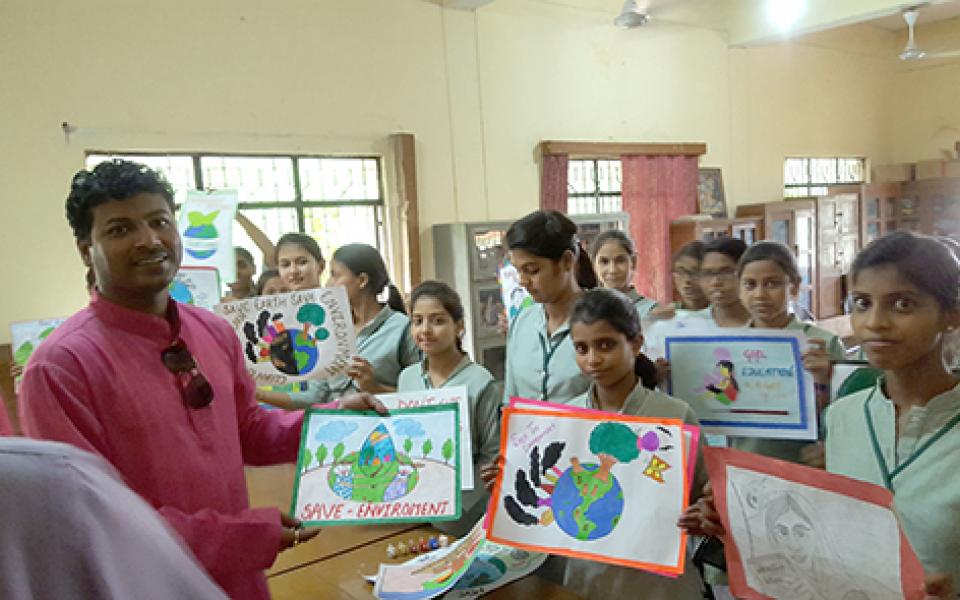 "Our purpose is to promote non-violence and communal harmony."
Traditions
Buddhism
,
Hinduism
,
Islam
,
Sikhism
Location
New Delhi, India
Kasturba Balika Vidyalaya (Kasturba Girls School) is located in Okhala, Delhi, India. This Cooperation Circle (CC) primarily works with Harijan girls, a lower caste in India. The school offers a variety of programs and classes in the humanities and sciences taught by staff from different faith backgrounds which include Hindu, Muslim, Sikh, and Jain faith traditions. This educational setting places an importance on interfaith prayers and collective dining, and with these practices, offers an open space for girls to be equal and responsible to each other and humanity at large.