Sharing better cultivation practices and telling stories of interfaith harmony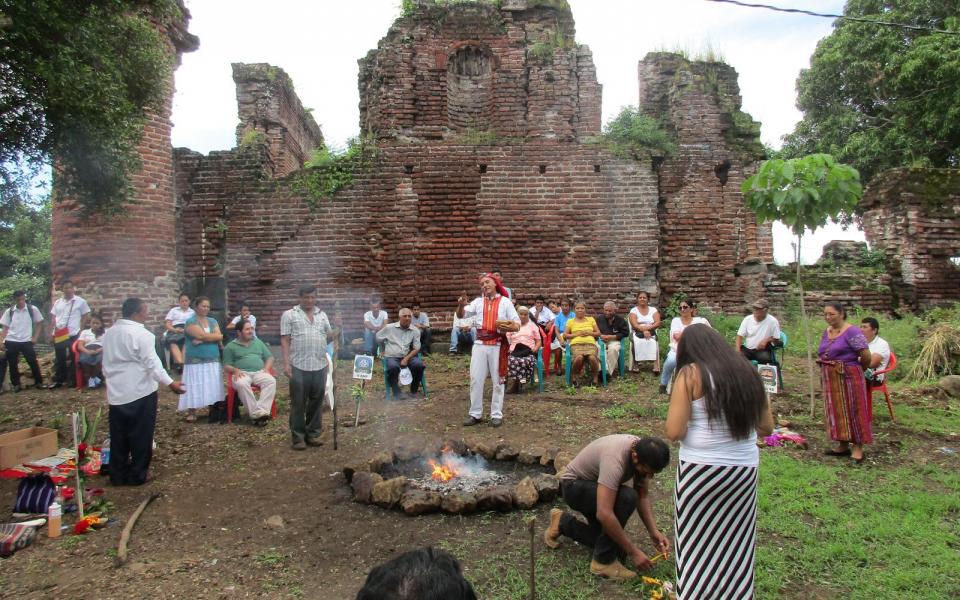 "Our purpose is to get closer to our Mother Earth and get to know its children, and to open the door of wisdom for the coming generations to experience ancestral spirituality."
Sub-Traditions
Catholic
,
Indigenous Cosmovision
Location
Santa Tecla, La Libertad, El Salvador
Members of what is now Kuxkatan Cooperation Circle (CC) have been working for over ten years by walking through El Salvador in Earth Wisdom—it is in this way that they met each other. They were all working to preserve sacred sites and to return to the wisdom of their ancestors. In El Salvador, there is still a gap between the Indigenous Peoples and the Church. CC members want to work together with others to show a better way of living in harmony with all communities and with the Mother. They travel from community to community visiting sacred sites and speaking with the inhabitants. As members of URI, they plan to share better cultivation practices and tell stories of interfaith harmony. They walked from El Salvador to the Guadalajara Dialogue of Interfaith last year.