Contribute to national development through effective and efficient provision of support to the vulnerable groups.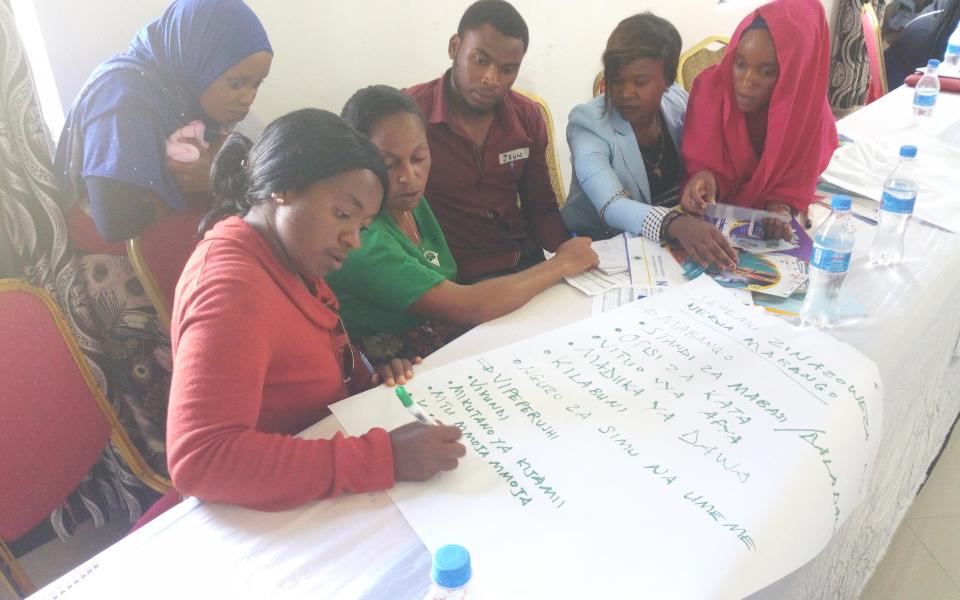 To support vulnerable groups in the areas of education, health, psychosocial support, child protection, economic empowerment, and food and nutrition, through interfaith partnerships and a system-strengthening approach.
Location
Morogoro, Morogoro Municipal, United Republic of Tanzania
Morogoro Saving the Poor Organization (MOSAPORG) is a non-governmental organization which was established in January 2012 in response to the need to improve the lives of the most vulnerable groups in Tanzania. Since its inception, the organization has been frontline in supporting the Tanzania government efforts in improving the lives of the most vulnerable groups in Tanzania. The MOSAPORG was established as a result of the master's degree research thesis report on "Assessing the Effectiveness of the Non Governmental Organizations (NGOS) in supporting Vulnerable Groups in Morogoro District." The research report revealed that, despite support from several NGOs to vulnerable groups, still the vulnerable groups were in need of support. This led the MOSAPORG founders, Rural Development Specialists, to establish the MOSAPORG with the aim of joining the government and other stakeholders' efforts in supporting vulnerable groups in and beyond Morogoro.
Through interfaith collaboration, Morogoro Saving the Poor Organization supports vulnerable groups in the areas of Education, Health, Psychosocial Support, Child Protection, Economic Empowerment, Food and Nutrition, and Peacebuilding. It provides capacity-building trainings to the primary and secondary school committees and boards on how they can support development and performance of the schools. It supports the establishment of satellite schools for early childhood education development through mobilizing resources from the different religious institutions of Christianity and Islam in the Lindi and Morogoro regions. It provides education support to the most vulnerable children at primary and secondary schools through the provision of materials like school uniforms, exercise books. It offers vocational trainings like tailoring, carpentry and cooking to the vulnerable children who failed to continue with secondary education in the Iringa, Njombe and Morogoro regions. MOSAPORG also helps prevent HIV/AIDS in the Iringa and Njombe Regions. It provides sexual reproductive health education to adolescent youths. It provides water, hygiene and sanitation services to primary schools by establishing WASH Clubs at schools and provides community healthcare to vulnerable households in the Morogoro, Lindi and Coast regions. Members have also improved the psychological condition of the adults and children living with HIV/AIDS. It has helped orphans and vulnerable children by strengthening the capacity of child protection systems to different child protection committees, and by providing them with birth certificates. The group's gender violence campaigns, women's empowerment support, and role in maintaining peace in the region are also highlights of their peacebuilding efforts. Members are proud of establishing 20 peacebuilding clubs at secondary schools in Morogoro and the Coast Region, as a way of promoting peace.