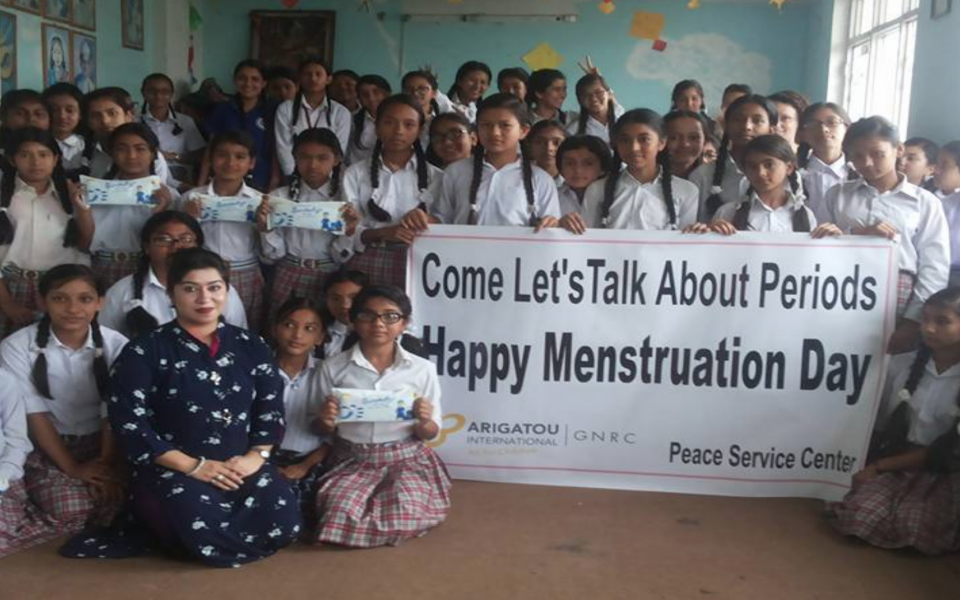 Youth Society for Peace CC is a branch of Shanti Sewa Ashram, directed by CM Yogi. This newsletter details their recent activities, including the activity below:
"Come, Let's Talk About Periods"
Menstruation is still a taboo in some parts of Nepal, where women and girls are segregated from society. On average, girls miss four days of class each month because they do not have menstrual pads that allow them to attend school. This puts female students at a disadvantage to their male classmates and sets them on a more difficult life path.
Therefore, Shanti Sewa Ashram conducted a menstrual hygiene training for over 500 students in HVP schools. They invited experts to teach the students how to make cotton pads at home, which is easy and affordable even for the poorest students. Also, menstrual pads were distributed to the children at the Peace Home.
The menstrual taboo, called Chaupadi Pratha, forces Nepali women into segregation away from the rest of society during menstruation. However, after decades of lobbying and advocacy, a unanimous vote finally passed a law proclaiming that "a woman during her menstruation or post-natal state should not be kept in chaupadi or treated with any kind of similar discrimination or untouchable and inhuman behavior."
The new law, which will come into effect in a year's time, stipulates a three-month jail sentence or a 3,000-rupee fine ($30), or both, for anyone who forces a woman to follow the old custom.
---
Read the entire newsletter and see more photos in the .PDF below.