Lilongwe CC organized an interfaith trip during World Interfaith Harmony Week on 06 February 2018.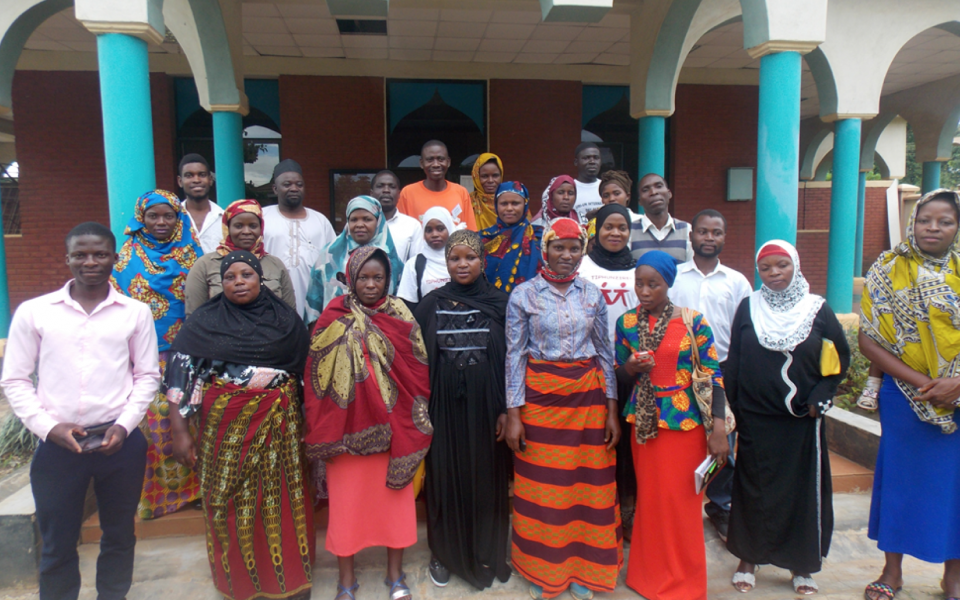 On 06 February 2018, Lilongwe Central Cooperation Circle (CC) joined hands with Karonga Thola and Tigwirane Manja (formerly YASED) CC, as well as National Initiative for Civic Education (NICE), and Interfaith Women Forum to observe United Nations Harmony Week by having an interfaith trip to visit different faiths' places of worship.
For the past three years, Lilongwe Central CC has acknowledged this week with different activities including dances, poems, cleaning in public places and helping the disadvantaged people. But this year we thought differently, as we discovered the interfaith bridge is not strong among us in the community as we would like it to be. According to a long conversation with our sister CCs of Tigwirane Manja and Karonga, it seems we are sharing the same threat and they regard it important to attend to this interfaith tour.
After 2015, there has been the strongest violence which involves Muslims and traditional (indigenous) people. Lilongwe Central CC has been conducting several meetings with organization leaders and chiefs which help us to know that there is a wide gap on peace information, which fuels the conflicts in our community and probably many communities in Malawi. Together we believe a fruitful interfaith tour will have a positive impact slowly.
Please enjoy our photos. Click the yellow arrows to scroll through the photos in the slideshow below.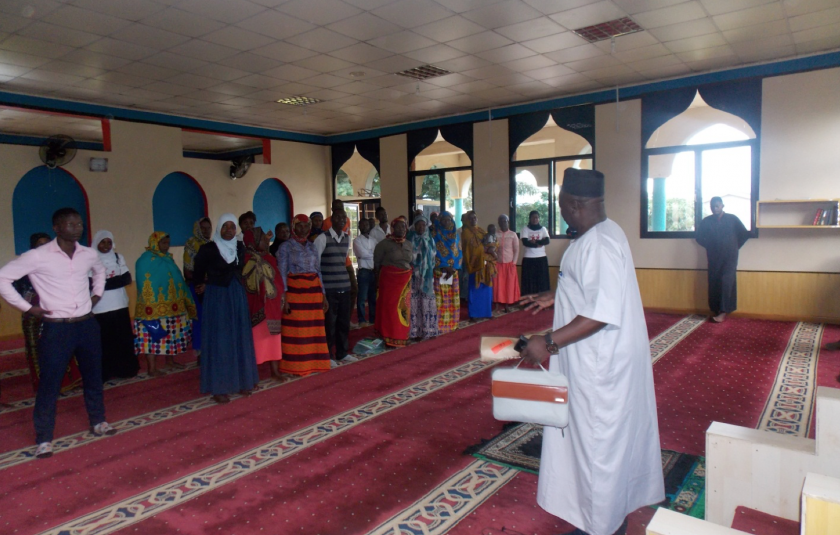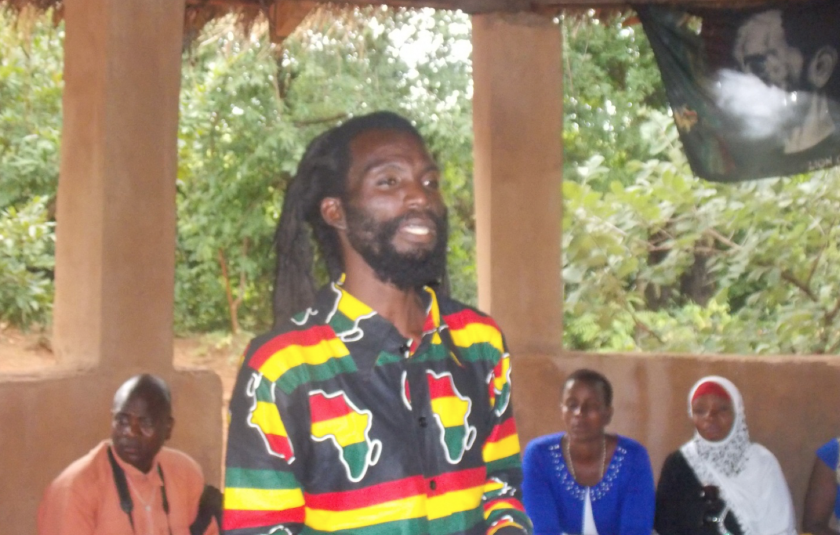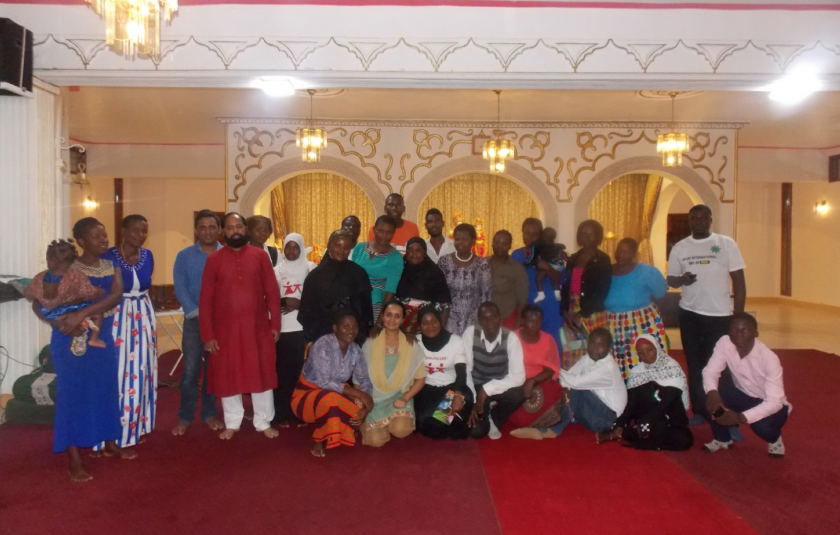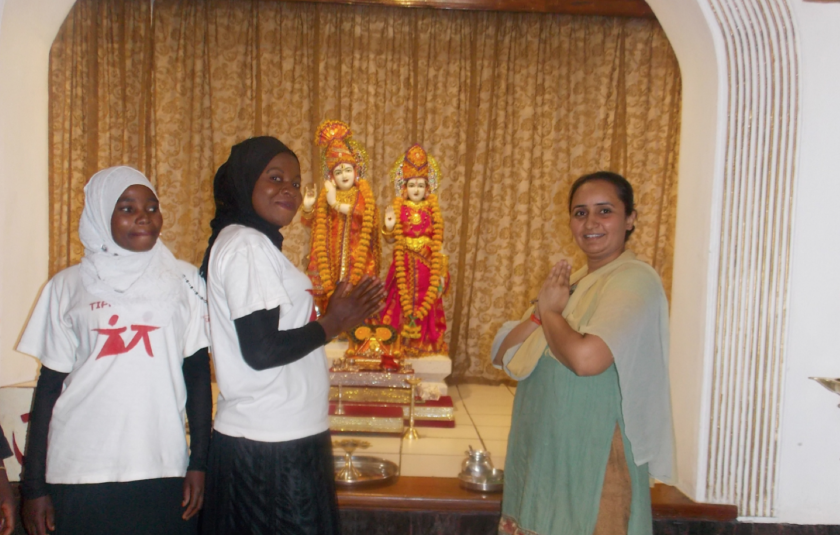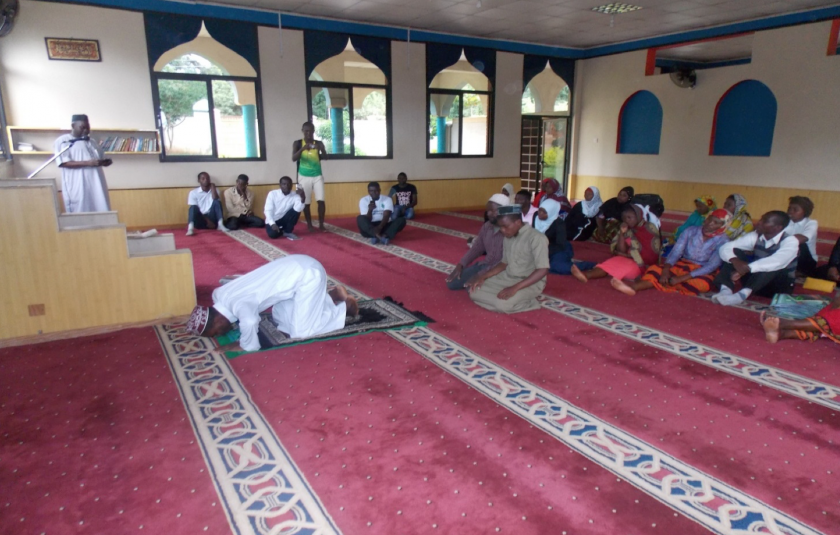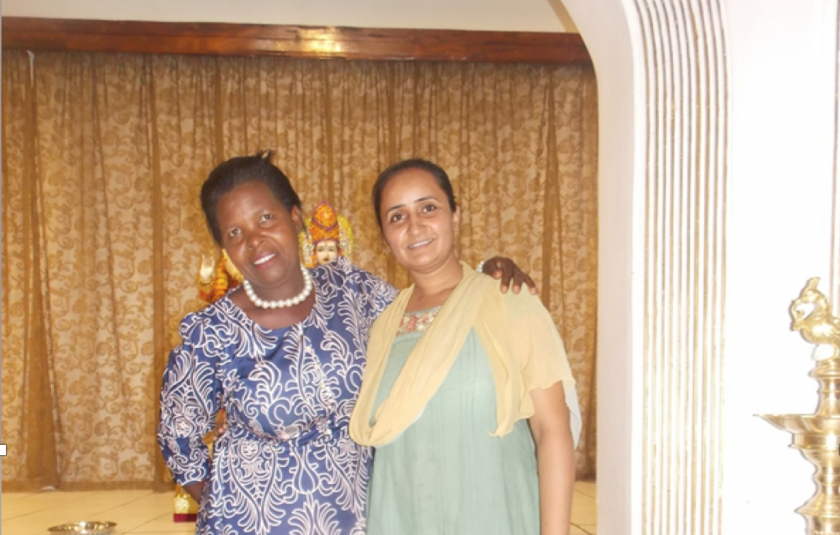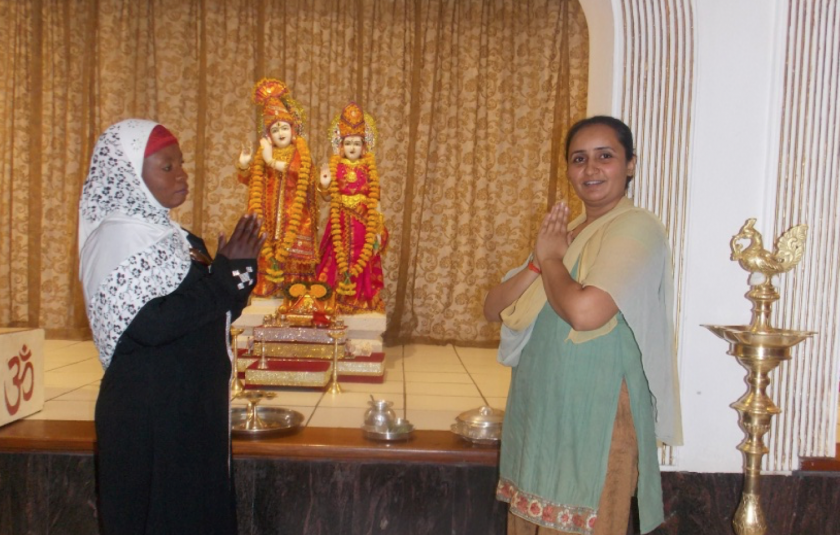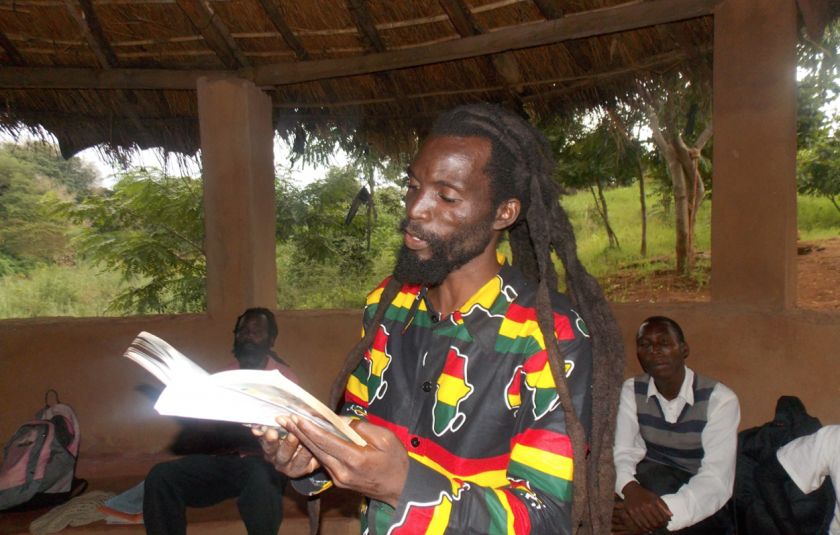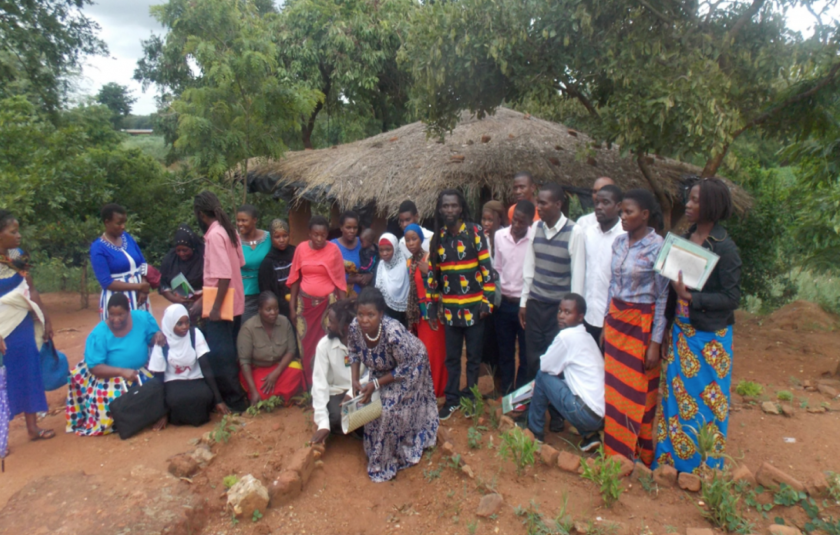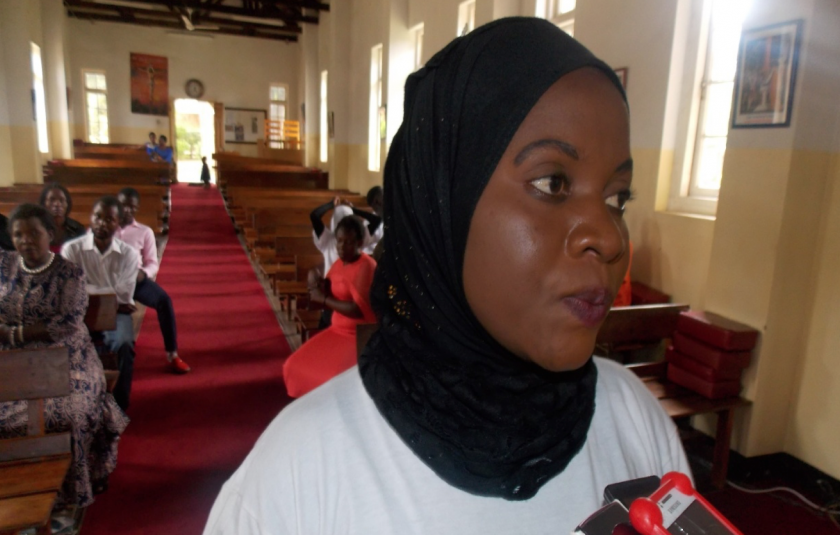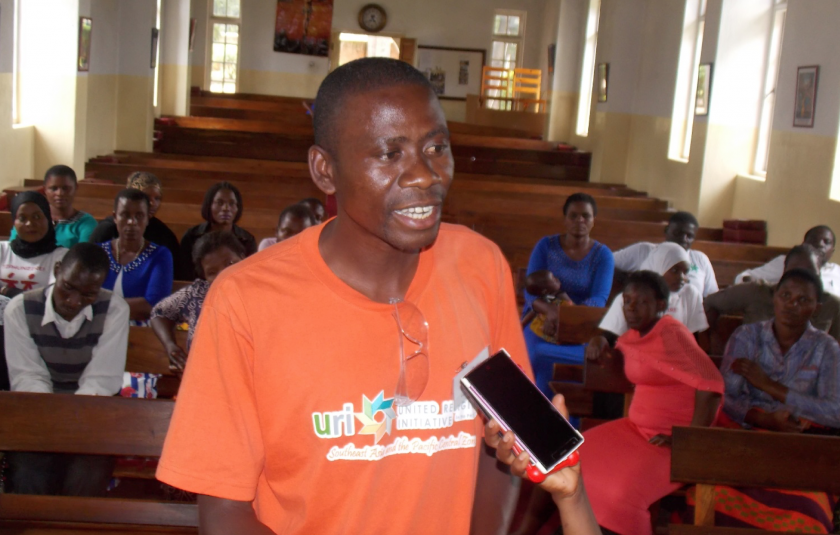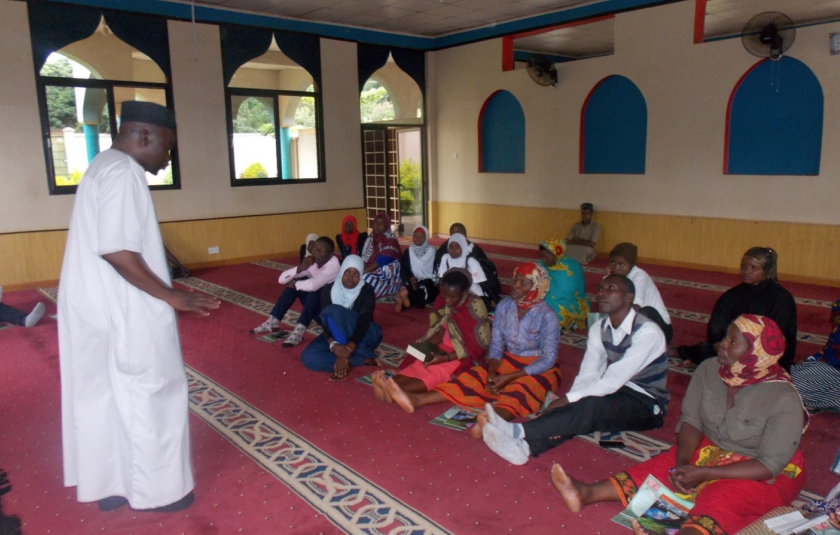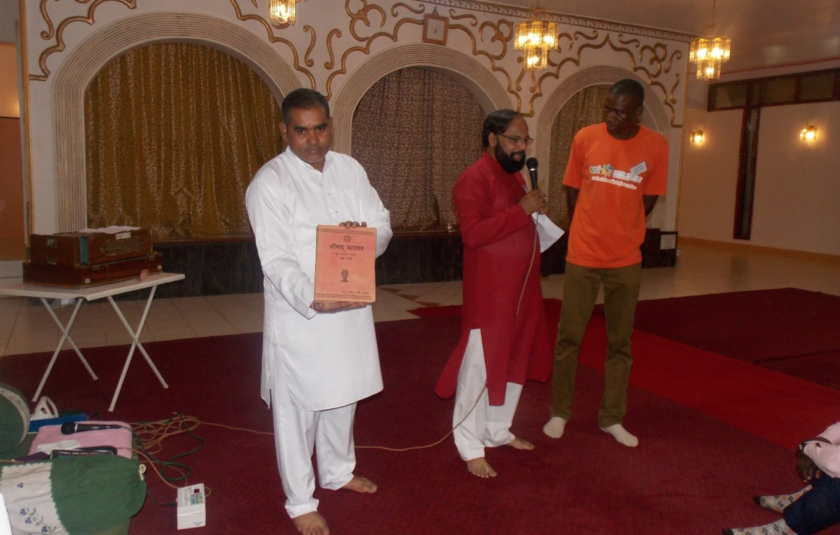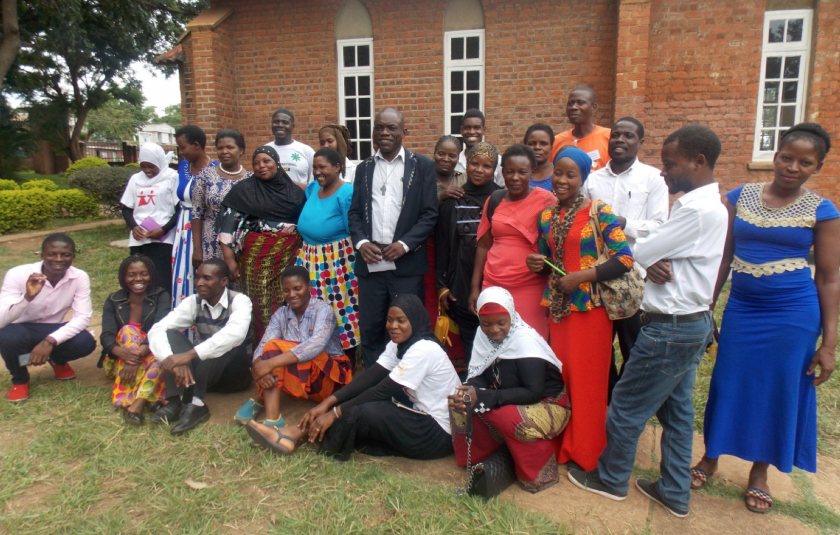 TOUR ARRANGEMENT
When the arm of the clock pointed to 1pm, all of the involved members were gathered at UNICEF ground in Chinsapo. Every face was telling a story. Fear, interest, courage, surprise, inspiration and happy stories appeared on faces.
We traveled to St. Peters Anglican Church, area 3, as our first stage. We were welcomed by priest-in-charge Makalande, where our team had a chance to ask questions. Amongst the questions these were two which attracted people's attention: 1) "How do you understand when people ask you to promote peace in this country of corruption?" From Mustafah Awali (Muslim). And 2) "Where does your harmony go to?" from Mariam Hassan (Muslim). Fr Makalande said, "As Anglicans, we are trained at theological college to respect other religions, even though we don't believe in their beliefs. My harmony goes to Rastafarians and Muslims."
From there, the group traveled to Falls Mosque, where we guided by senior Sheikh Fickra (Muslim information bureau director), who explained the doctrines and beliefs of Islam. He welcomed many questions. One beautiful one came from Alexander: "Does the Quran or any Muslim book have a verse of promoting peace? What is humanity according to you?"
The answer: "Muslim is peace. That's why we wish people peace every time. Our holy book encourages togetherness and tolerance, which connect to humanity," Fickra said. "For so long, we have been waiting for this bridge of solid interfaith as we, frankly, have seen loopholes which magnify conflict. I hope in the long run we will all achieve peace. Please you are free to revise us." His harmony went to Christians and Rastafarians, whose voices are not heard by the government.
When we had a bit of a break, Mr. Geoffrey Mannaseh answered journalists' questions and explained, ''As an interfaith development officer, I am very happy to see the interest of young leaders in this interfaith tour, which helps our research.
The problem is that, in our country, we take things for granted. We think because we don't have a war scenario, then we are absolutely free. We forget faith conflicts, racism, albinism attacks, poverty, and girls' education, which have direct roots to beliefs and culture in our communities. It's unfortunate that many people up until now don't see the importance of supporting interfaith activities. For example, this tour demands K 140 000 which comes from members' contribution and could be much better if we had T-shirts, but due to funds we fail. This day belongs to the UN and here we have U.N.D.P, but we don't yet have hearth connection, although we have invited them to our events like International Day of Peace in Mangochi last year. Yes, we are all committed to building the bridge, but if we don't have strong pillars of support like intensive trainings, this will be a dream. All in all, people should know that youth are aware that our country does have strengths, weaknesses, opportunities, and threats (SWOT), and currently we are holding hands to stay within opportunities to lubricate the threat of interfaith conflict," Mr. Manasseh said to the media.
Before we visited the Hindu temple as our final worship place, the group travelled to Nabbing Temple, where we were welcomed by Priest Patrick Galawanda. After the introduction of URI and its purpose, as well in connection of the tour from Mr. Manasseh, Mr. Galawanda jumped in with doctrines of Rastafarianism and wasn't taking the time to explain challenges they face in line with their faith. "We still struggle to find ourselves places to build temples, our children are not allowed to go to school with long hair, and people do always call us smokers. The other thing is we have a union of faith in Malawi known as PAC but we never be considered, why?" We are happy to see you here and hope to know more about URI in the future, Galawanda said.
When the time reached 5pm, the tour bus was heading to the Hindu temple where Mr. Vinay Parathe, the priest Cematorum and Co- priest Visayanand Nautiyal, welcomed the team.
When we entered the temple, we addressed the Hindu beliefs and we had the chance to see their gods. "Religion is what we are trained with by parents as we grow and not what we are born with, so it's not important to kill each other in the name of religions as we hear commonly now. We are looking for solid relationships with you as to have strong bridges of faith, and nice to have meeting next time," Visayanand said.
All in all, the trip was nice and educational, despite the challenges of fund support for refreshments, food and transport costs, which had the effect of other people not being able to join us. We sincerely thank Mr. Undule Mwakasungula for his contribution of k46500 to add on transport costs, as we were about to cancel the trip due to funds. We thank him also for paying media houses to broadcast our harmony tour.
The trip was organized by Lilongwe Central CC and joined by Tigwirane Manja Cooperation Circle, Karonga Thola Cooperation Circle, and National Initiative for Civic Education (NICE). The total number of participants was 32.
As interfaith youth officer, I am very courageous and happy to see the positive feedback of the team and how willing they are to travel again.
Yours in service,
Geoffrey Manasseh