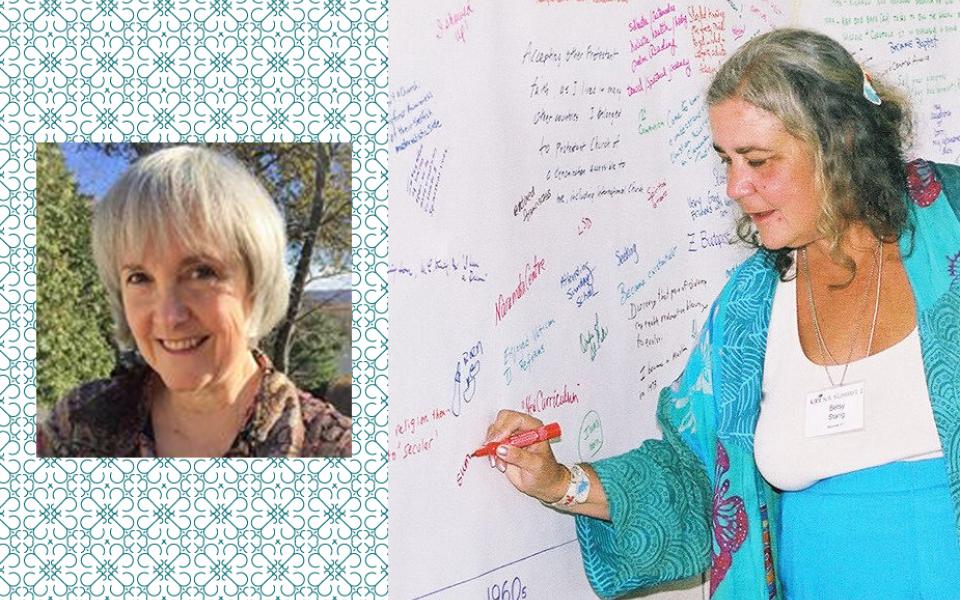 In URI's formation years, there was debate over whether the "I" should be kept in URI. The name United Religions (UR) was also considered. All members of the URI Global Summit in 1999 were asked to vote for which name they preferred. Deborah Moldow and Betsy Stang shared their perspective. Their voices mattered.
Here is the note they read to the assembly before the vote was taken:
"I am in favor of keeping the 'Initiative' in United Religions Initiative. This is a dynamic word that implies not an institution set in stone, but a thriving continuing quest to build unity and to work for the common good."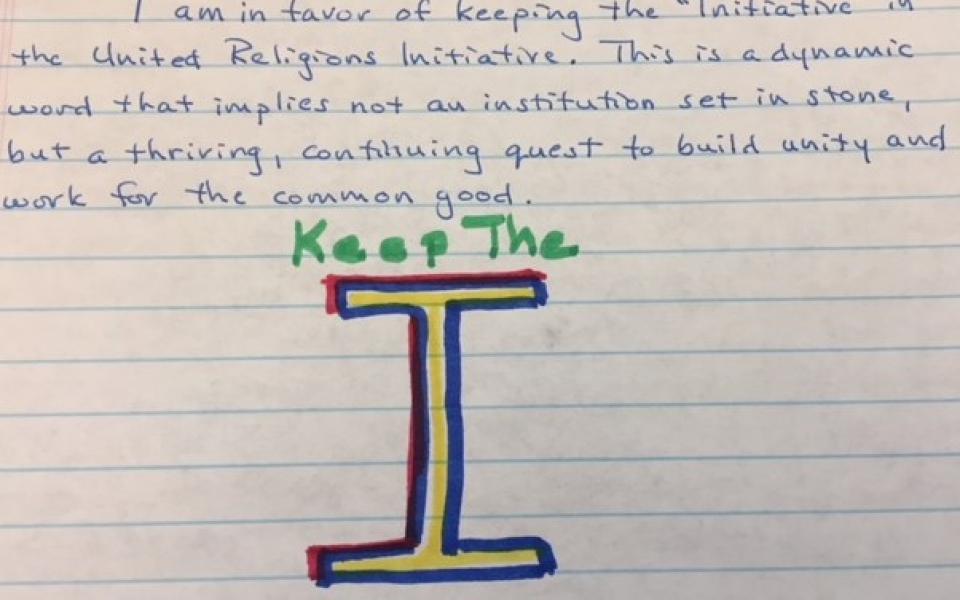 KEEP THE I
"Using 'URI' gives us the gift in English of 'you are I.' We don't consider this an accident of language but a conformation of the divine inspiration of our work together.  The Latin Americans who pronounce 'URI' as one word (uri), would be hard pressed to refer with affection to the 'UR.'"
"Let us continue in this Initiative which will unite religions and people of faith for a peaceful world."
Betsy Stang and Deborah Moldow both served on the URI Global Council in its early years. Currently, Betsy, Executive Director of the Wittenberg Center for Alternative Resources, lives in Bearvsille, NY and helps lead the Mid-Hudson Valley Cooperation Circle.
Rev. Deborah is an interfaith minister, the founder of the Garden of Light, former Director of the World Peace Prayer Society, and an active member of the URI at the UN Cooperation Circle and the Unity Made Visible Cooperation Circle near her home in Westchester NY.