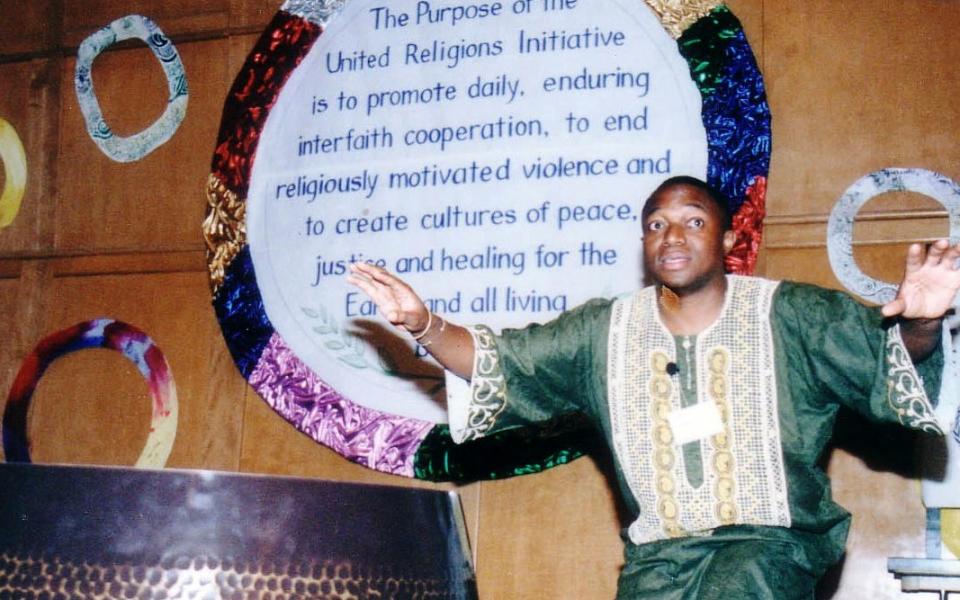 The voice of the drum is heard as the heartbeat of URI. From URI's first planning meetings to the current work of Cooperation Circles, the voice of the drum has been revered as a way to heal, to teach to call forth, and to make peace.
Biswadeb Chakraborty, URI staff and expert tabla drummer says, "Drumming is all about rhythm, rhythm of inner expressions from one to oneness. Every single moment of drumming is a circular energy of transformation, experiencing the light of joy and healing, transcending beyond boundaries. Rhythm evokes the power of oneness through every sensory organs."
Michael Buyondo, leader of Faiths Together Uganda CC and a teacher of drumming says, "The drum is a symbol of communication here in Africa and different sounds are made to signify the need for tolerance of our various religions and ethnicities. The drum as a symbol of oneness moves barriers. The sounds made by the drums is contagious, mends broken relations and offers a beacon of hope to communities desperately seeking peace."