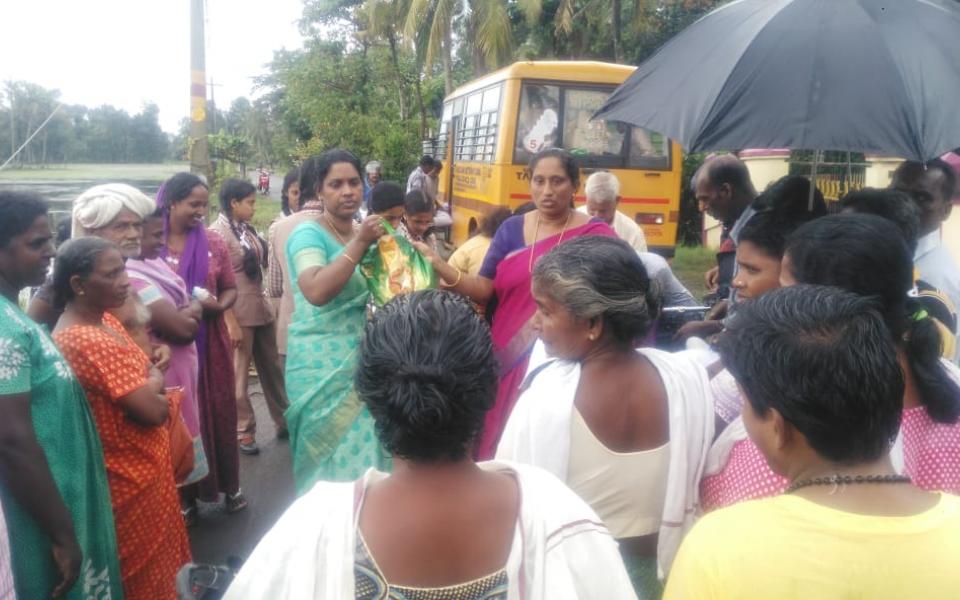 URI South India and a team from Karickam International Public School (a URI Cooperation Circle)—including students—has been distributing food and other materials directly to flood-affected areas in Kuttanadu in Kerala, as part of their disaster outreach program.
Abraham Karickam, URI South India's Regional Coordinator, shares the status of the ongoing project:
"Kerala is witnessing unprecedented floods these days. Many died and thousands of people are in refugee camps. So many schools are closed to facilitate camps. People say this type of flood we had in Kerala only 100 years ago. All the dams are full and nearby people are being evacuated."
"Since disasters are repeated here because of climate change, URI South India is forming a core group for relief activities. As a first step, we are mobilising a truckload of goods to be handed over to the relief camps in Alleppey District. The first load will be dispatched on Monday. This will include rice, vegetables, clothing, books, utensils and so on. (All students in the affected areas lost all their belongings, including books). School children are bringing relief kits on Monday."
"We will be organising a series of disaster-management trainings also in the future. (One is already scheduled for August.)"
Deep thanks to Abraham Karickam and the URI South India team for spearheading this relief effort.
---
Click the yellow arrows to scroll through the photos in the slideshow below.