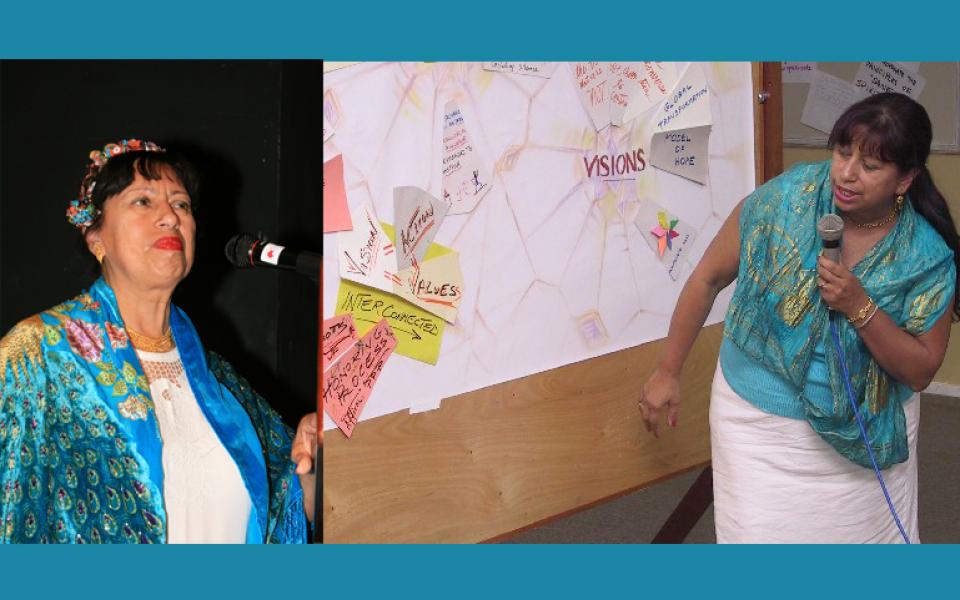 Collective Learning - Rio de Uri
Learning together by using metaphors comes naturally to the URI community. During the Global Council and Staff Meeting in 2009, Yoland Trevino created a learning activity called Rio de URI (River of URI). Yoland used a generative conversational process called World Café. Participants were instructed to engage with one another in conversation focused on specific questions and then to contribute their insights to a wall mural, Rio de Uri.  
Please see the Overview and Instructions below for more information.
As URI flows like a river on and on into the future, creating and hosting a Rio de Uri activity is a timeless and inspiring way to engage the URI community in reflective and collective learning.
Ms. Trevino is an indigenous Mayan woman from Guatemala living in the United States. Yoland is a founding member of URI and served as Global Council Chair and as Regional Coordinator for Latin America and the Caribbean. Currently, she serves as the Founder and Executive Director of the Pasadena/Altadena Coalition of Transformative Leaders (PACTL), a non-profit organization based in southern California. In the Kechua language, the organization's name is RUNAWASI, which means "every home." It is a family strengthening center that serves as a peaceful refuge for the community that meets the needs of people with love and dignity. For more information, please see pactl.org.
URI is grateful to Yoland and offers warm wishes as she continues to explore "the art of the possible" in the areas of holistic human development, collaborative leadership, and organizational effectiveness.
---
Click the yellow arrows to scroll through the two photos in the slideshow below.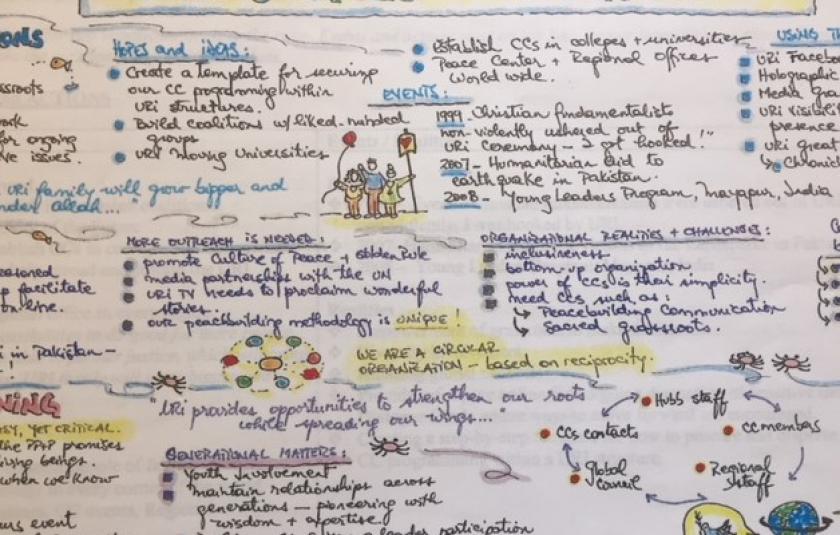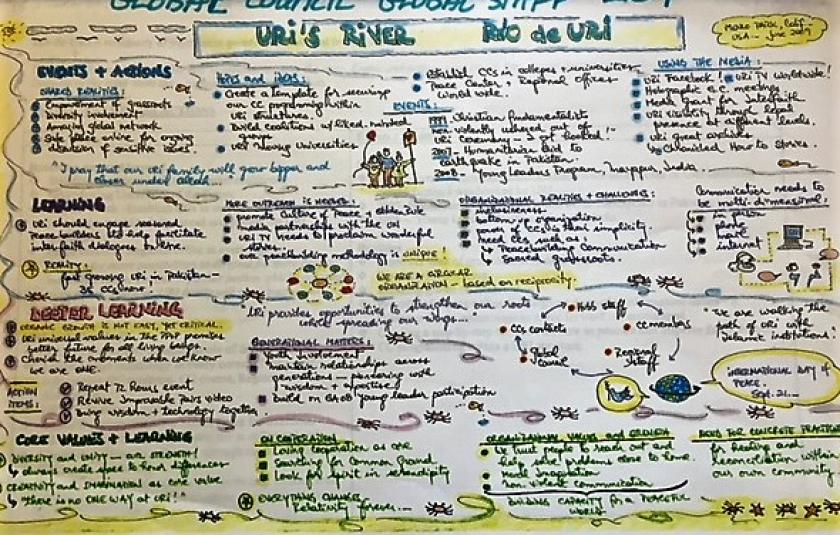 Read more posts in the Every Voice series, which presents thought-provoking quotes showing how people all over the world give voice to URI.