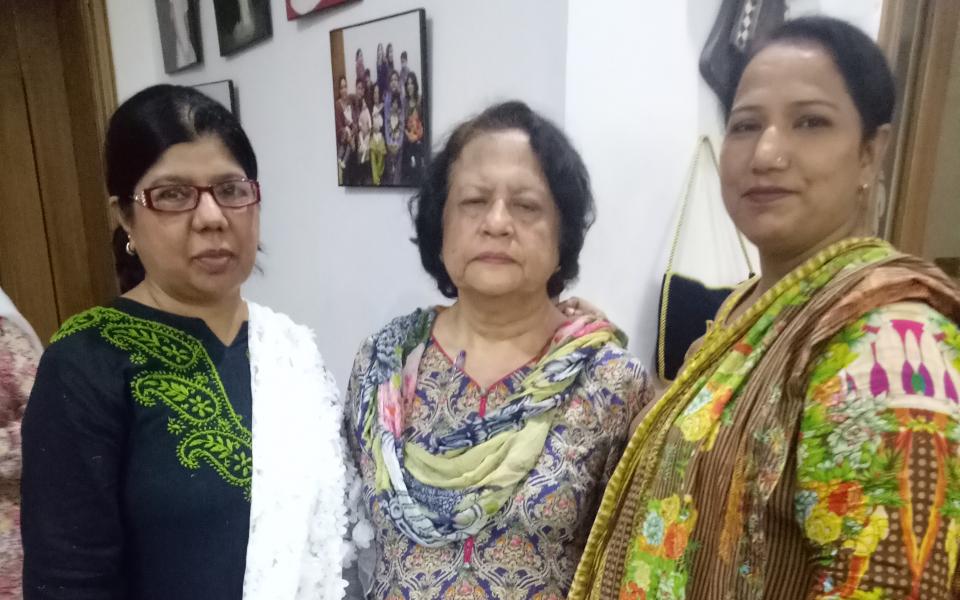 Each year the International Day of Peace is observed around the world on 21 September. The General Assembly has declared this as a day devoted to strengthening the ideals of peace, both within and among all nations and peoples.
International Day of Peace was celebrated on 21 September 2018 at 5 pm in Pak Arab housing scheme Lahore at the residence of Dr Tahira, a gynecologist. A group of 30 women from different walks of life attended the program. Some pastors, youth members and gentlemen were also present. The program was organized and attended by the URI Women Wing Pakistan, WAKE Cooperation Circle, Bright Future Cooperation Circle, Tehreek Taraque E Insaniat (TTI) Cooperation Circle, Helping Hands Cooperation Circle, AND a women's group from Pak Arab Lahore. Prayers were offered for the world peace by different individuals. Dr Tahira welcomed all warmly and wished universal peace to everyone. Mrs Shamim gave an introduction to the program, explaining that women get together every month to pray for all and share discussions about how to become women of faith and spirit, and builders of peace and interfaith harmony.
---
Click the yellow arrows to scroll through the photos in the slideshow below.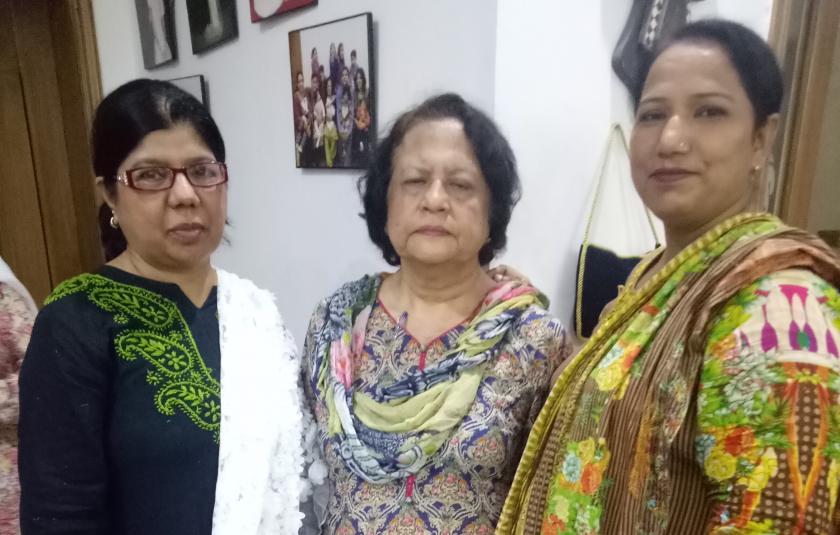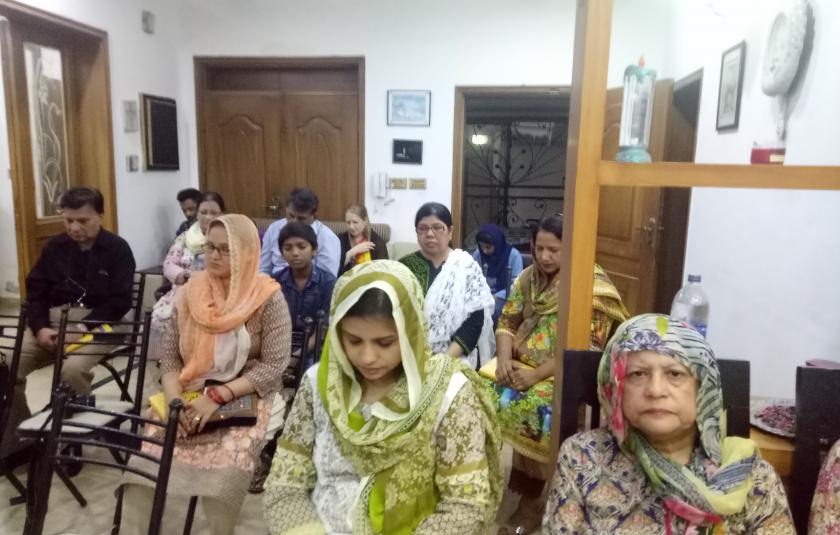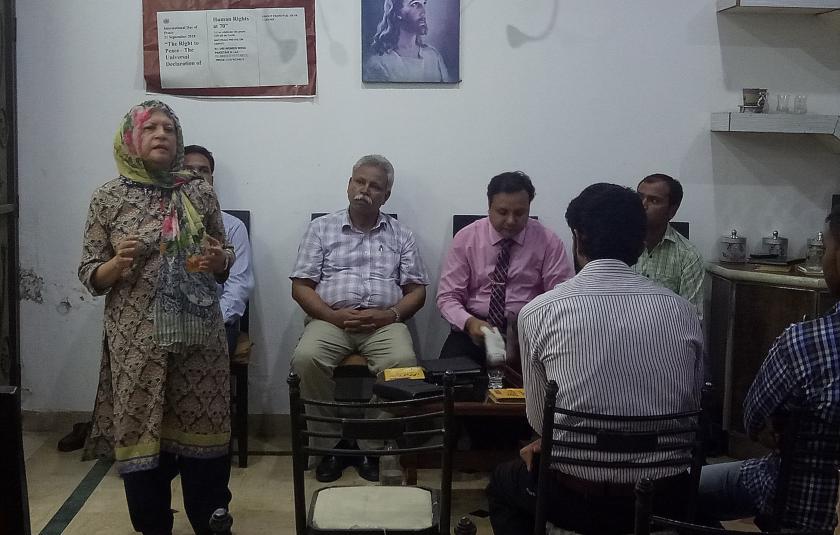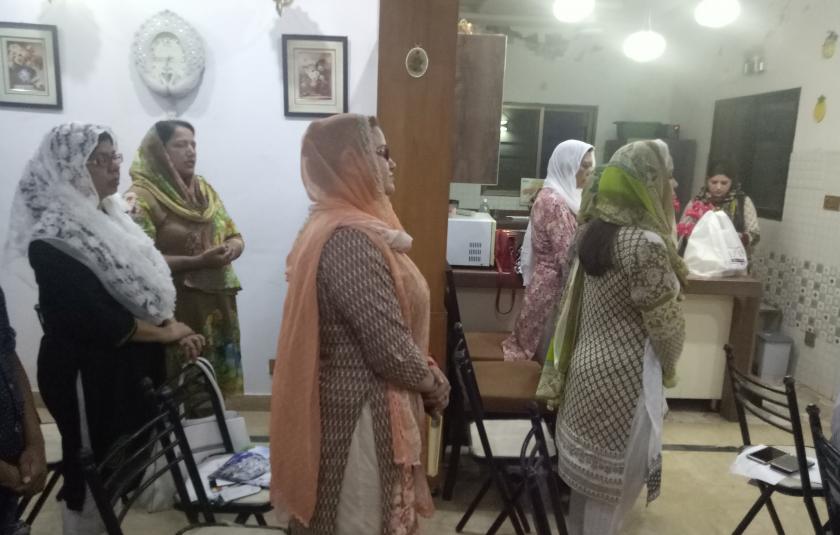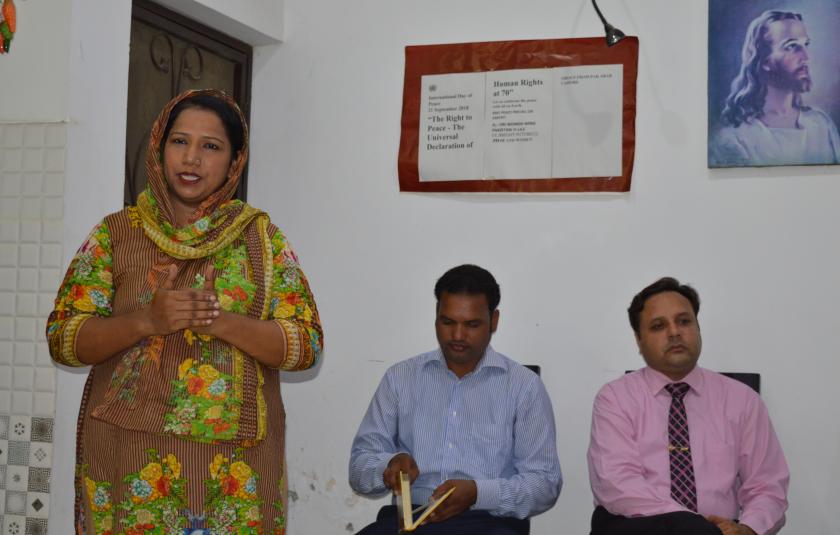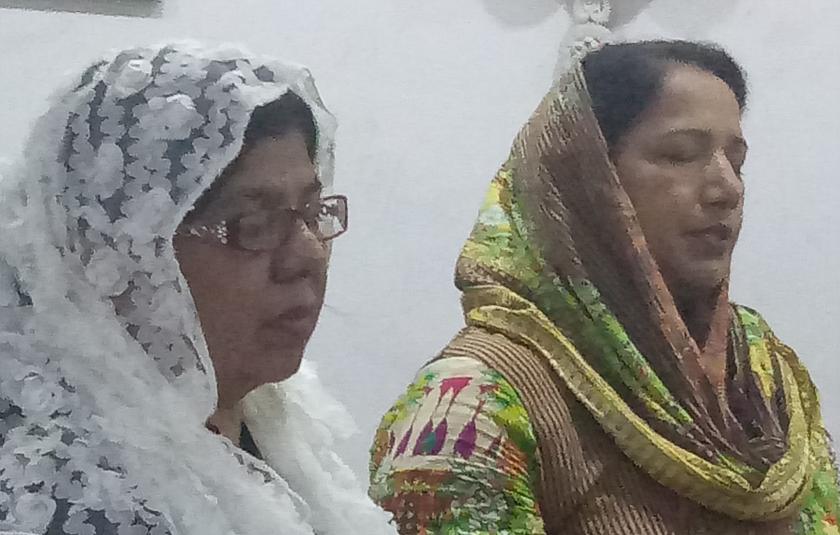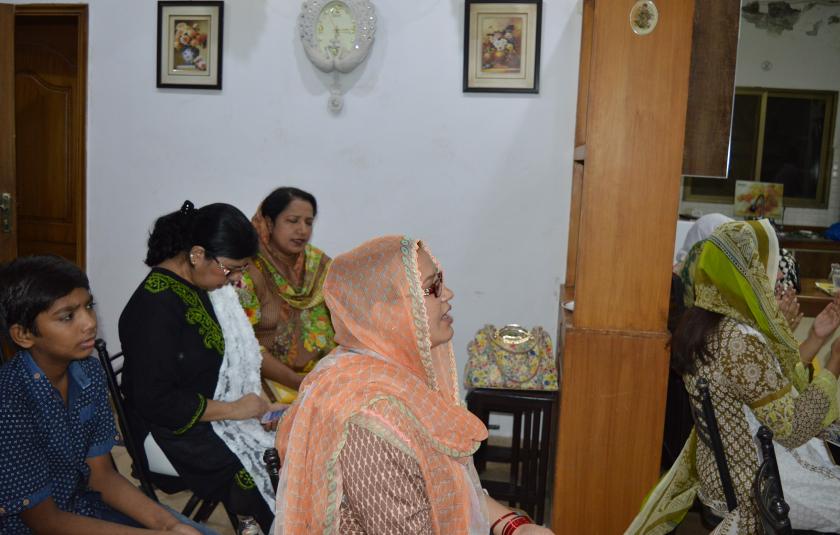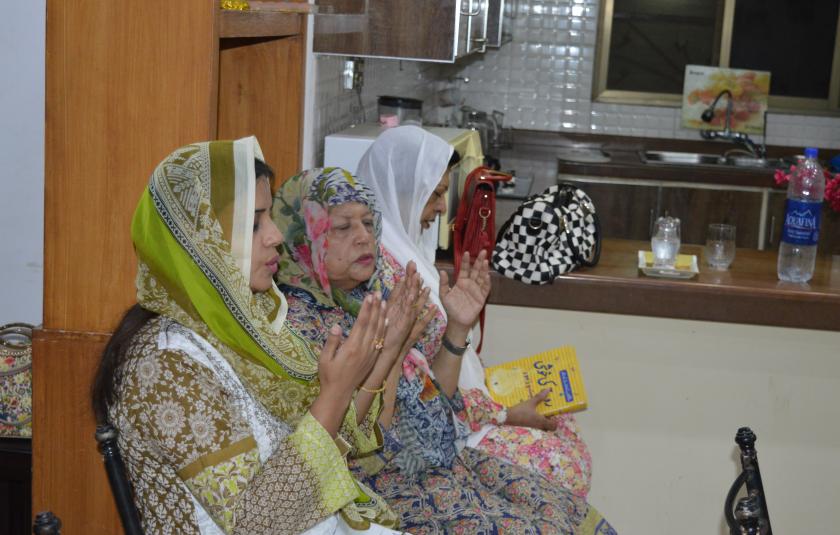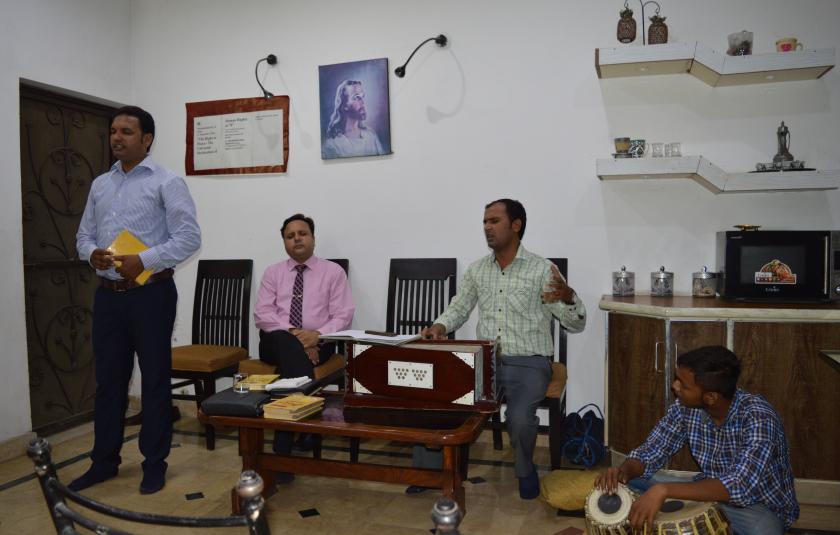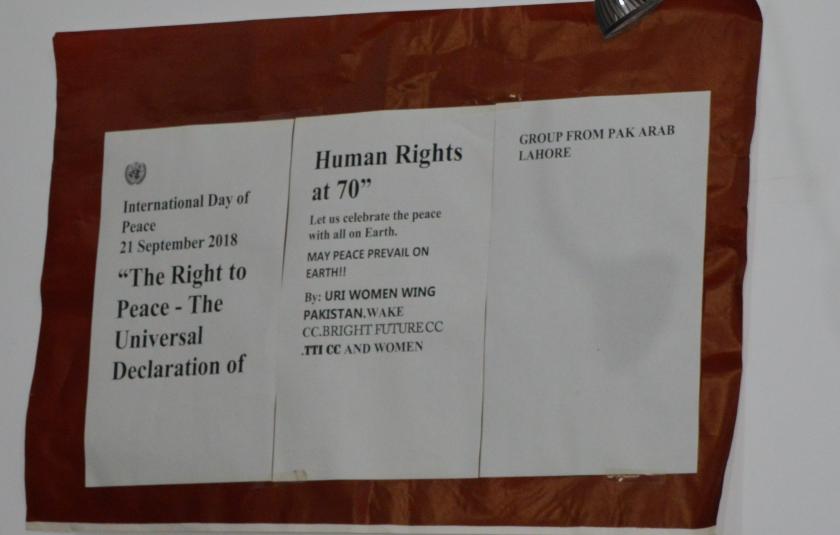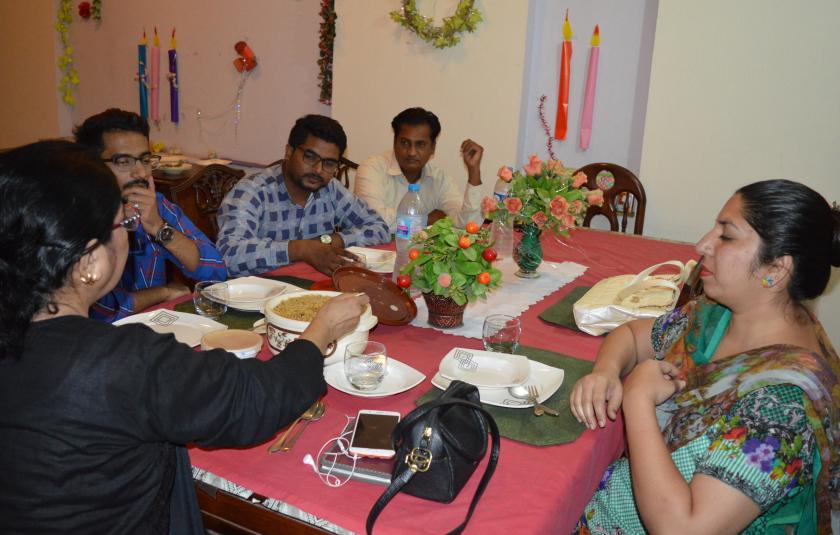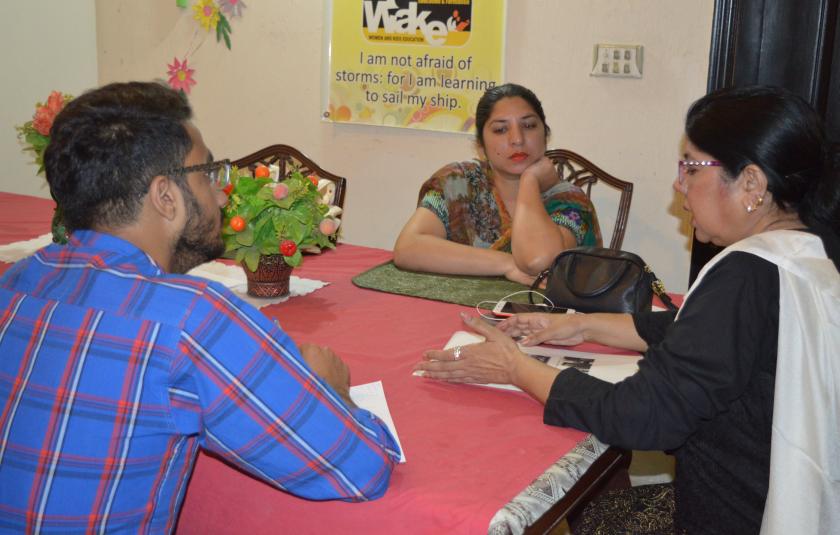 Pastor Dr Asher gave a very effective talk about the role of different women in history and in the Bible, about how women played a vital role in society and brought about major changes. Ms Sumera and Peter Malachi from Bright Future offered a peace prayer.
Sr Sabina gave an introduction to URI and URI Women Wing Pakistan.
She also introduced the International Day of Peace and its theme for 2018, "The Right to Peace - The Universal Declaration of Human Rights at 70".
She gave a detailed talk about the right to peace for all and the meaning of "Universal Declaration of Human Rights at 70" as it celebrates its 70th anniversary.
The theme celebrates the 70th anniversary of the Universal Declaration of Human Rights.
The Universal Declaration of Human Rights is a milestone document in the history of human rights. Drafted by representatives with different legal and cultural backgrounds from all regions of the world, the Declaration was adopted by the United Nations General Assembly in Paris on 10 December 1948 as a common standard of achievement for all peoples and all nations.
The message of Secretary-General António Guterres was also shared with the group: "It is time all nations and all people live up to the words of the Universal Declaration of Human Rights, which recognizes the inherent dignity and equal and inalienable rights of all members of the human race. This year marks the 70th anniversary of that landmark document."
Sr Sabina thanked Dr Tahira and Mrs Shamim for hosting this program. She also thanked the Women's Initiative and URI global office for their help and support.
At the end, all participants prayed together, saying:
Let us celebrate the peace with all on Earth.
MAY PEACE PREVAIL ON EARTH!!
A festive meal was shared together.
---
Reported by:
Peter Malachi
Coordinator Bright Future CC