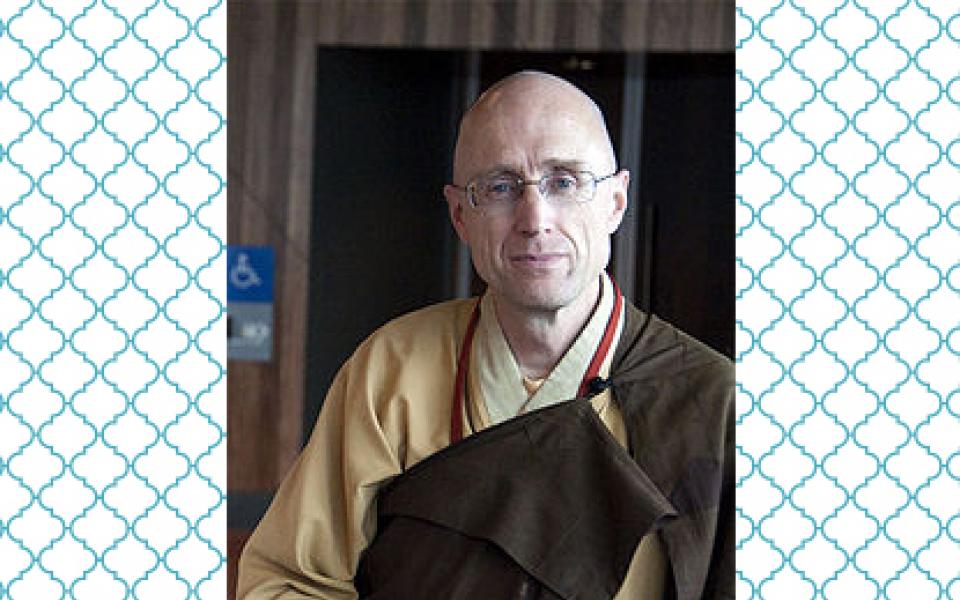 URI, We Are One, Reunited We Become
The Preamble of URI Charter says, "We unite to celebrate the joy of blessings and the light of wisdom in both movement and stillness." Reverend Heng Sure, Buddhist monk in the Mahayana tradition and founding member of URI, brought wisdom in both movement and stillness to URI.
Realizing the necessity of effective communication, Heng Sure, collected and told URI stories, wrote and performed songs for URI's community, served as a fervent member of the first Communications Committee of URI's Global Council, initiated the Cooperation Circle for Compassionate Eating, and wove reverence and joy into URI's organizational fabric. Several years ago Heng Sure gifted URI with an original song, URI - YOU ARE I.
Sharing wisdom from his Buddhist tradition, Heng Sure also contributed closings to URI gatherings by singing the Dedication of Merit Song. Heng Sure's explanation of how this song was created is below.
Dharma Master Heng Sure was ordained as a Buddhist monk in 1976. For the sake of world peace, he undertook an over six hundred mile pilgrimage repeatedly taking three steps and one bow to cover the entire journey. In the two years taken to make the pilgrimage, he observed total silence. He serves as the Managing Director of the Berkeley Buddhist Monastery in Berkeley California and teaches part of the year with the Dharma Realm Buddhist University in Melbourne, Australia.  A gifted musician, his popular CD is: Paramita America Buddhist Folk Music.
---
Read more posts in the Every Voice series, which presents thought-provoking quotes showing how people all over the world give voice to URI.