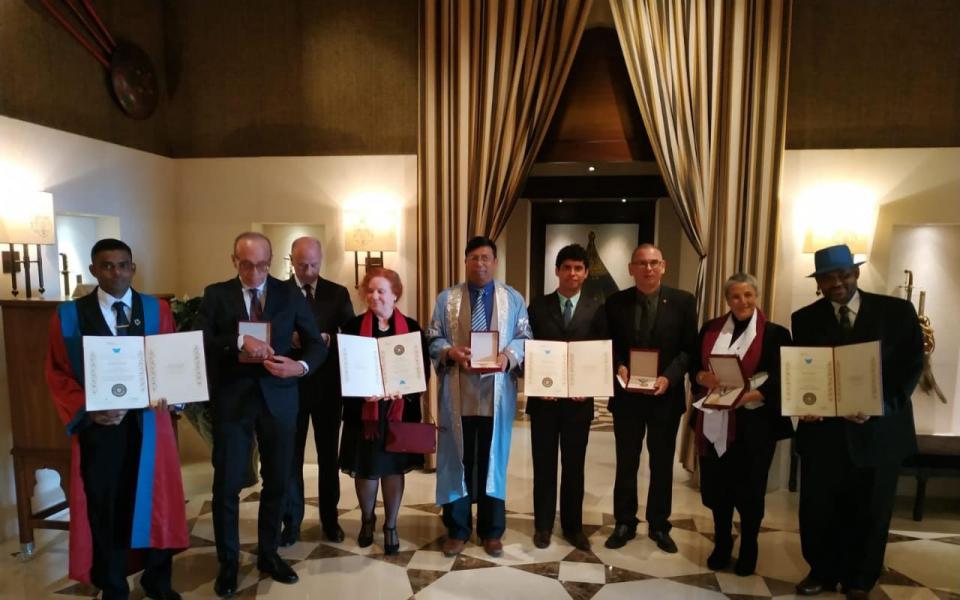 Two URI Cooperation Circles, or member groups, won top prizes for World Interfaith Harmony Week (WIHW) 2019. Congratulations to Cape Town Interfaith Initiative (who won first prize) and URI Brasilia CC (who won third prize).
Two members of each Cooperation Circle traveled to Jordan to accept their prizes in an April 17 ceremony at Al Husseiniya Palace, which was attended by His Majesty King Abdullah. 
Launched by the Royal Aal al-Bayt Institute for Islamic Thought in 2013, the annual prize is awarded to three activities or texts that best promote the values connected to the World Interfaith Harmony Week, which is celebrated in the first week of February and was launched by His Majesty and unanimously adopted by the UN General Assembly in 2010. Read more in the full news story.
The URI winners were also interviewed by the Parliament of the World's Religions. Read the full interview.
"The most memorable experience from hosting the event was the understanding of the power that we have when we unite around a common cause for the good." - Salette Aquino, URI Brasília CC
We give a hearty congratulations to the top prize winners this year, and a strong respect and appreciation for every URI Cooperation Circle who celebrated World Interfaith Harmony Week by organizing meaningful events in countries around the world.
See the full list of URI celebrations.