Harmony and peace as a result of religious understanding and cooperation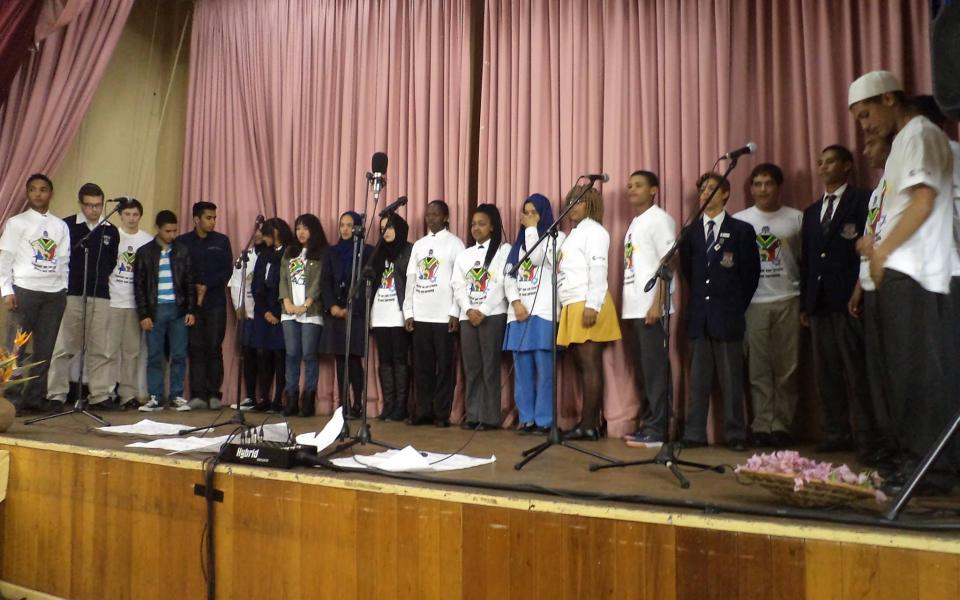 "Our purpose is to celebrate and share the richness of the religious and spiritual diversity in Cape Town, and to promote community interfaith understanding, harmony and co-operation, through both an awareness of universal spirituality and an honoring of the dignity of difference."
Traditions
Baha'i
,
Buddhism
,
Christianity
,
Hinduism
,
Indigenous
,
Islam
,
Judaism
,
Spirituality
Sub-Traditions
African Traditional
,
Buddhist
,
ISKCON
,
Quaker
,
Spiritualist
,
Sufi
,
Unitarian
Sub-Region
Southern Africa
Location
Cape Town, South Africa
This Cooperation Circle (CC) was formed as a result of the Parliament of World Religions gathering in Cape Town, South Africa in 1999 where a number of current members were volunteers. Cape Town Interfaith Initiative (CTII) is currently located in a former art studio in Rondebosch. Cape Town Interfaith Forum's history goes back to the 1970s, when Rabbi David Rosen (Papal Knight, MBE) and Dean King of the Anglican Cathedral formed a coalition that would become the base for CTII. The apartheid era Group Areas Act that led to religious segregation motivated CTII into action and is still a motivation for bridge building with faith-based groups in Cape Town and beyond, as the wounds of apartheid are far from healed. Among CTII's actions were: the launch of the Charter of Compassion, annual prayers for the city of Cape Town, quarterly interfaith dialogue, the "Open Hearts Open Minds" School Exchange Program, annual Heritage Day bus tours to diverse places of worship in Cape Town, and a book launch celebrating their 10-year anniversary. In partnership with other groups and organizations, CTII has held the following events: Reconciliation Day pilgrimages to St. Georges Cathedral, annual interfaith Satsang (Ananda Kutir), Women's Day with the Brahma Kumaris, Global Oneness Day/World Religion Day (Baha'i), International Day of Peace and World Interfaith Harmony Week. In the future they plan to establish local community-based interfaith forums where real interfaith issues are faced with shared listening and learning. CTII also hopes to encourage more youth and develop leaders in the interfaith movement to help build sustainable peace in our land and beyond. As members of URI, CTII is more than willing to share the story of South Africa's interfaith role in overcoming apartheid and achieving democracy and the very liberal constitution whereby all South Africans live in religious, gender and political freedom.