The United Religions Initiative Nashville Cooperation Circle will host a series of events in September to commemorate United Nations International Day of Peace (IDP) and Mahatma Ghandi's 150th birthday. 
We will mark International Day of Peace with an interfaith service themed "Let us Work and Pray Together for Environmental Peace", keeping with the official 2019 theme of IDP: "Climate Action for Peace".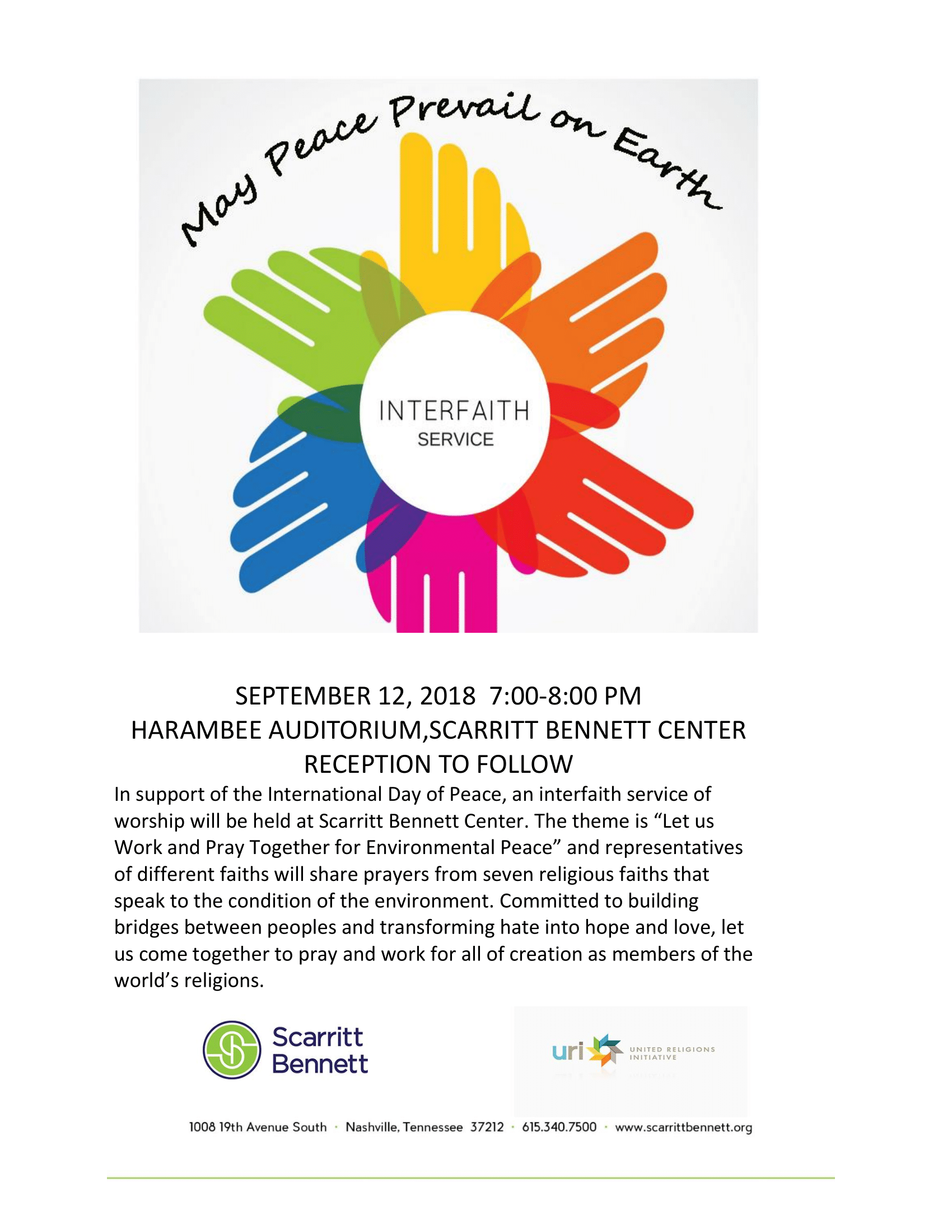 Mahatma Ghandi practiced "AHIMSA" is a multidimensional concept, inspired by the premise that all living beings have the spark of the divine spiritual energy; therefore, to hurt another being is to hurt oneself. We will honor this teaching of Ghandi's with a lecture series entitled "Nonviolence in Today's World: Is it possible
to live in peace?" Dr. George Wolfe, former director of the Center for Peace and Conflict Studies at Ball State University and fellow URI member from Muncie Interfaith Fellowship, will deliver these lectures.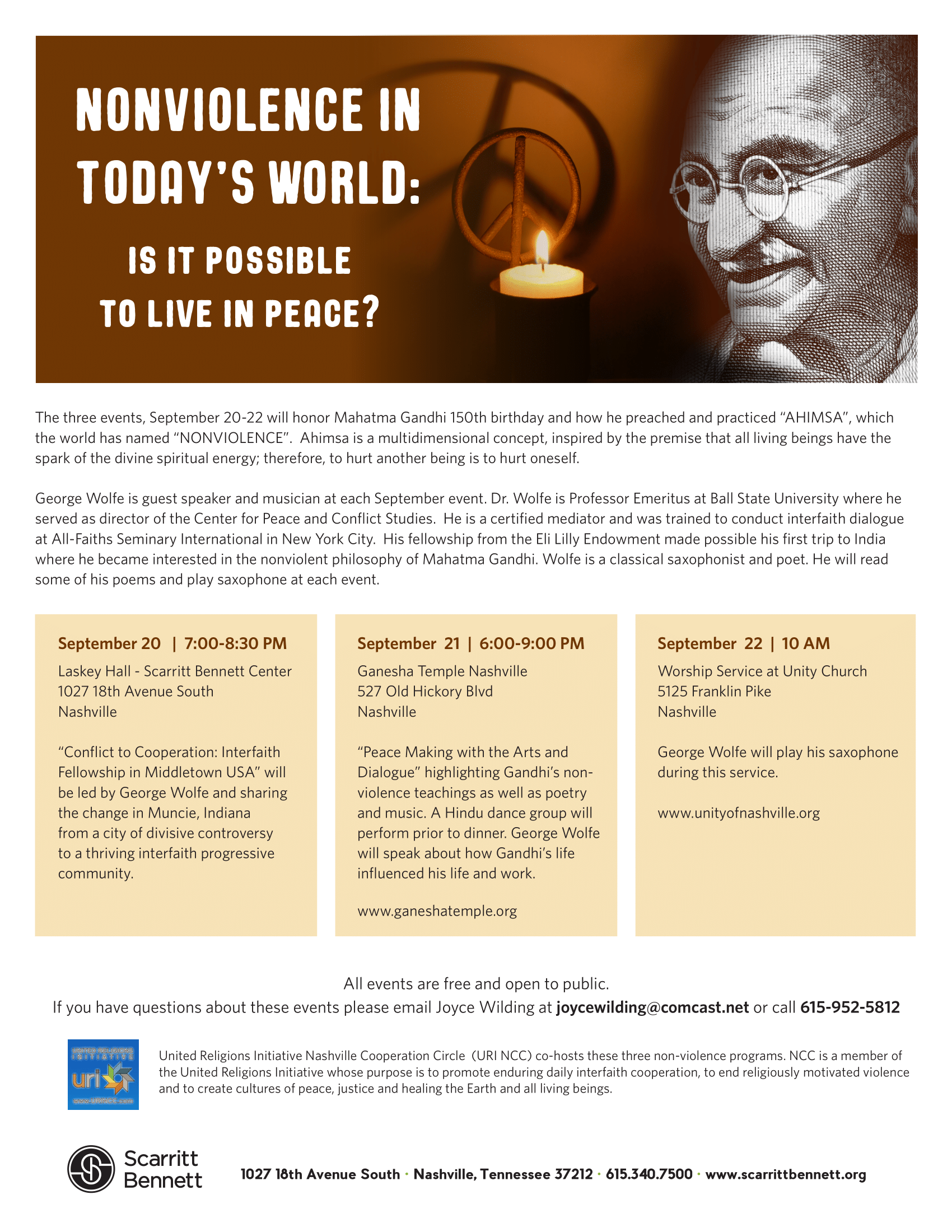 Cooperation Circles Involved