I feel proud to write this mail that on the occasion of the 73rd Independence Day and also the holiday of Rakshabandhan, two URI Cooperation Circles - Palki Peace and Sister Nivedita Peace - celebrated this beautiful day with the special children in Bikas Society (Bankura, W.B.).
In Indian tradition, the frangible thread of Rakhi is considered even stronger than an iron chain, as it strongly binds people in the circumference of mutual love, trust and brotherhood.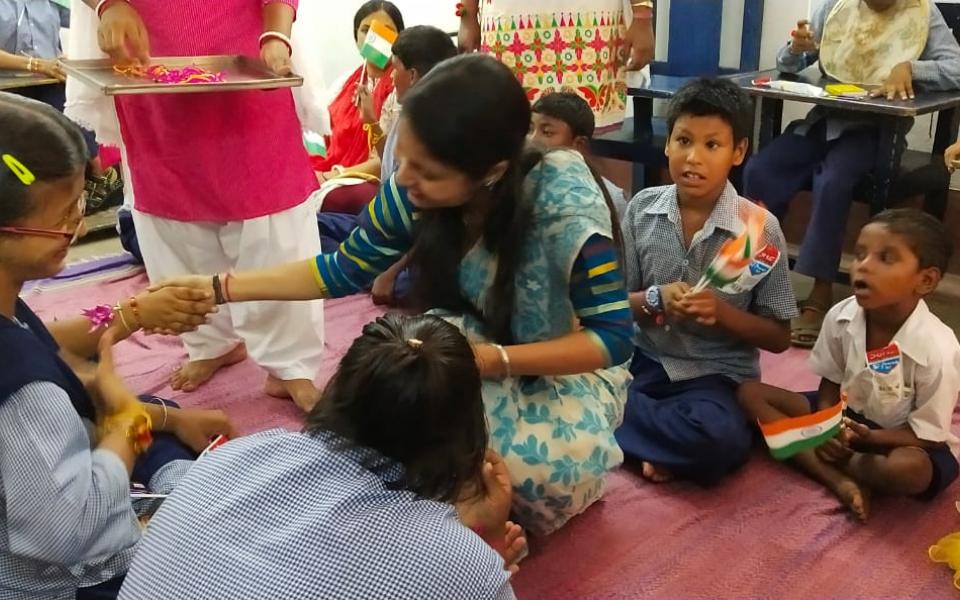 To make this day more memorable, we distributed many gifts to make them smile and feel them more special. We have distributed Indian flags, color boxes, stationery sets, and chocolates among all the students and spent a joyful day with them.
We are so delighted by tying Rakhis to more than 110 autistic children who cannot take part in the celebration of any occasion of our artificial society.
We are highly obliged that URI has provided us a great platform. We will cherish this day forever!
See more photos on our Facebook page.