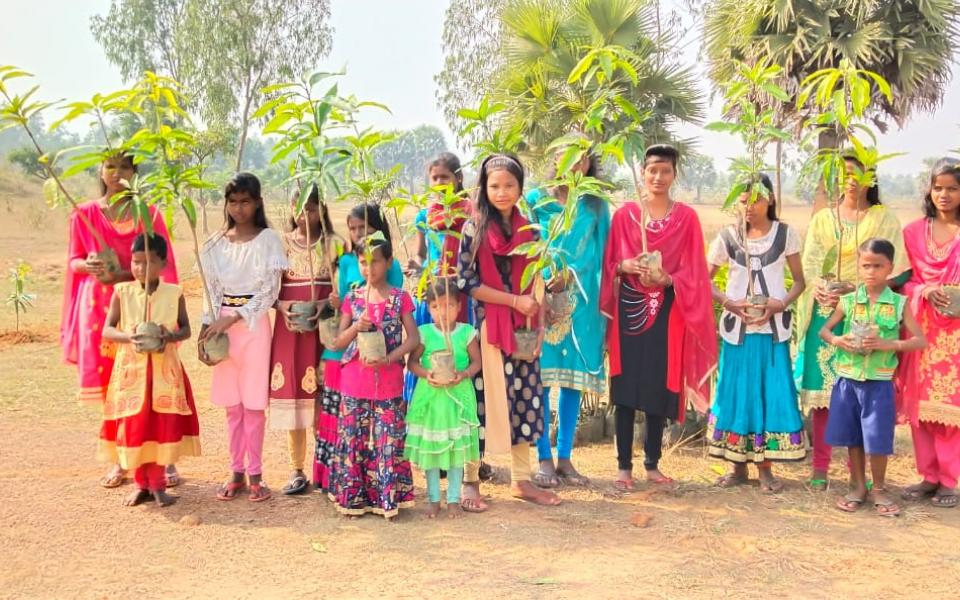 Greetings of Peace from URI East India!
I am so proud to share this news with you all that two youth-led Cooperation Circles—Sister Nibedita Peace Cooperation Circle and Palki Peace Cooperation Circle—have taken a sustainable development project to plant 500 mango trees at Narottampur, (Bankura, West Bengal, India). We are so honored to have as a visitor Miss Morgana Sythove (a URI member from the Netherlands). We planted 100 mango trees in our inaugural ceremony.
It is so alarming to see that we are destroying bush and cutting down trees so rigorously to build high-rises, big projects to fulfil our so-called ornamental lifestyle needs. God has given us a beautiful green earth and we are becoming so selfish that we can't even look after the existing earth. Our behavioural changes, impacting the climate, have just started to destroy our beautiful earth gradually. It is our responsibility to save our beautiful planet earth and make it green again for our next generation's future.
---
Click the yellow arrows to scroll through the photos in the slideshow below.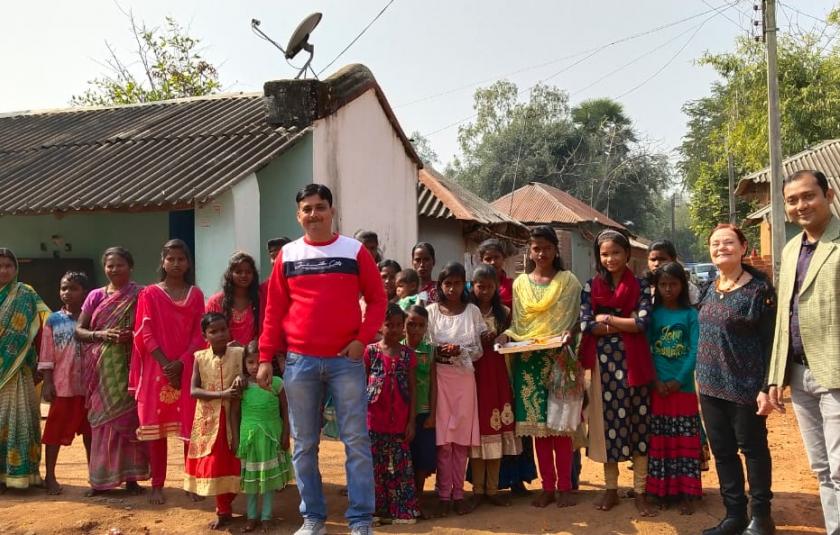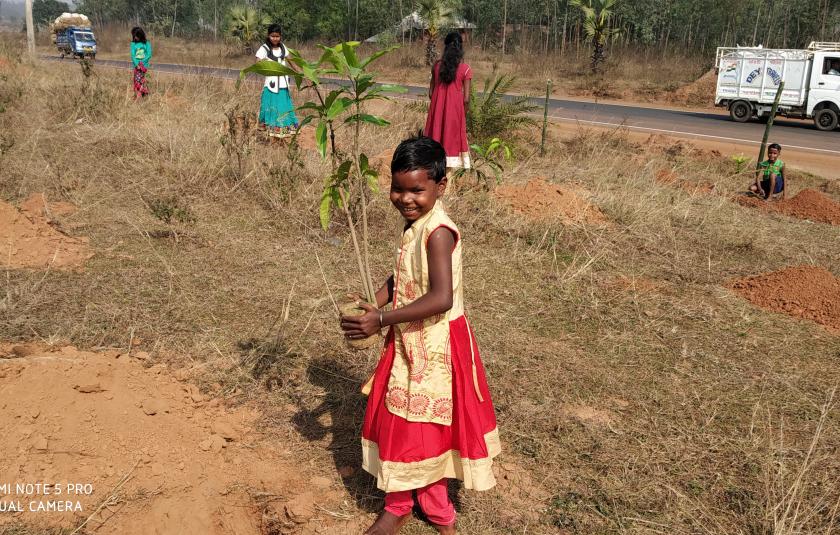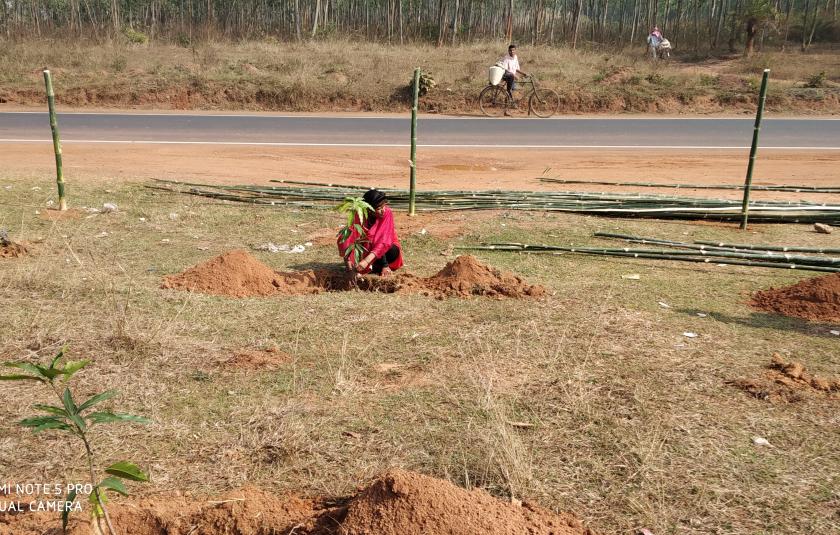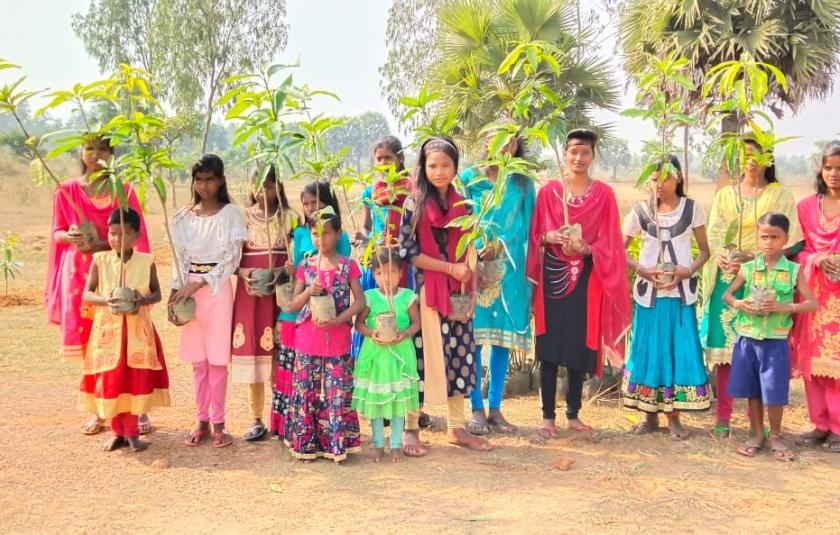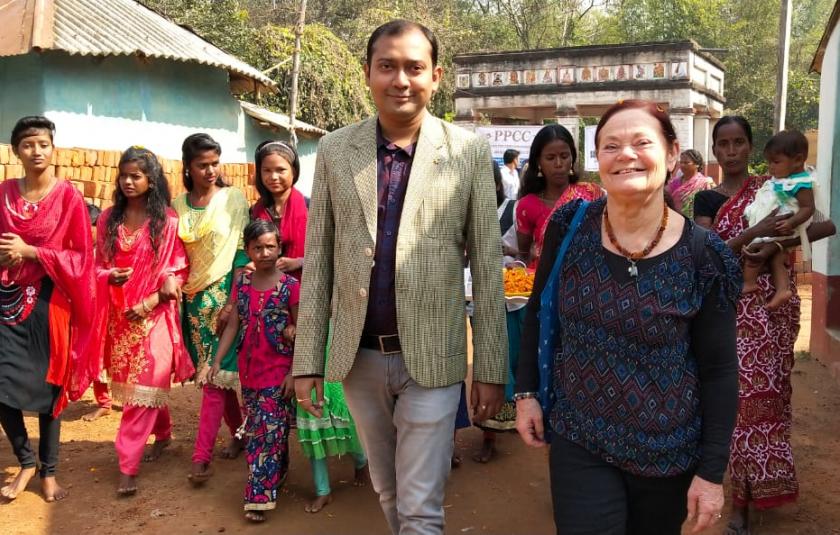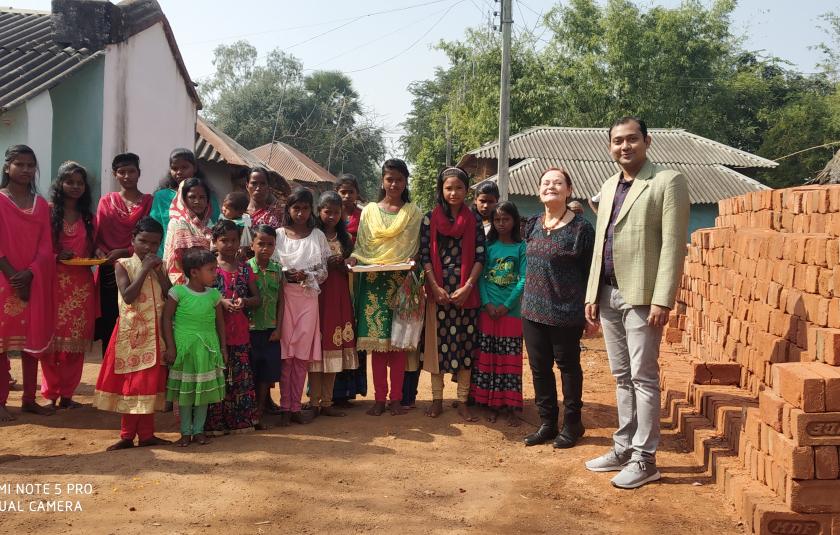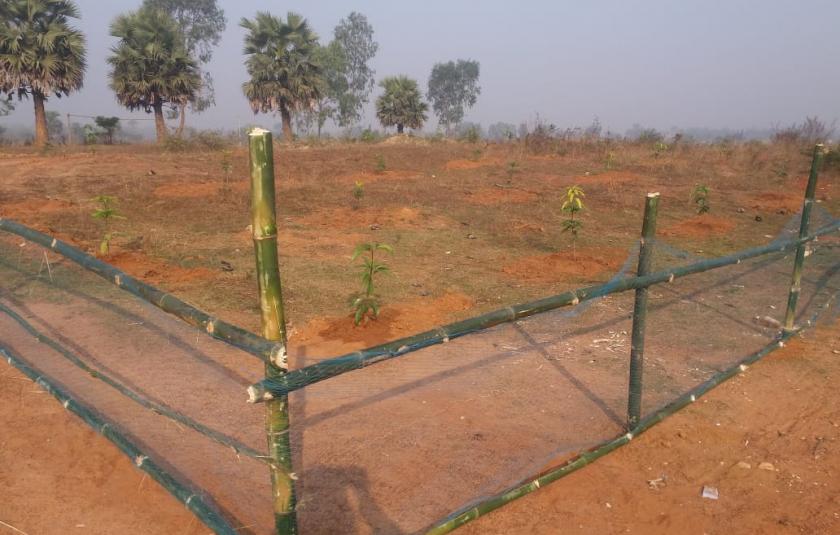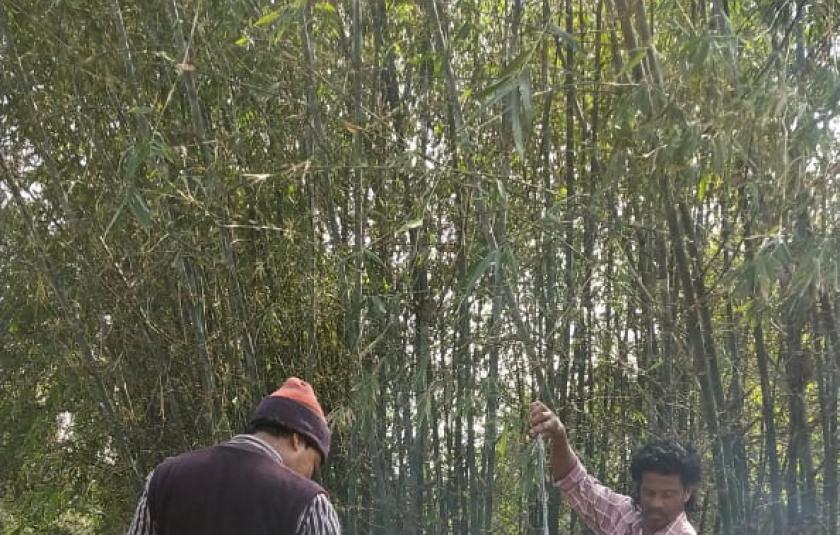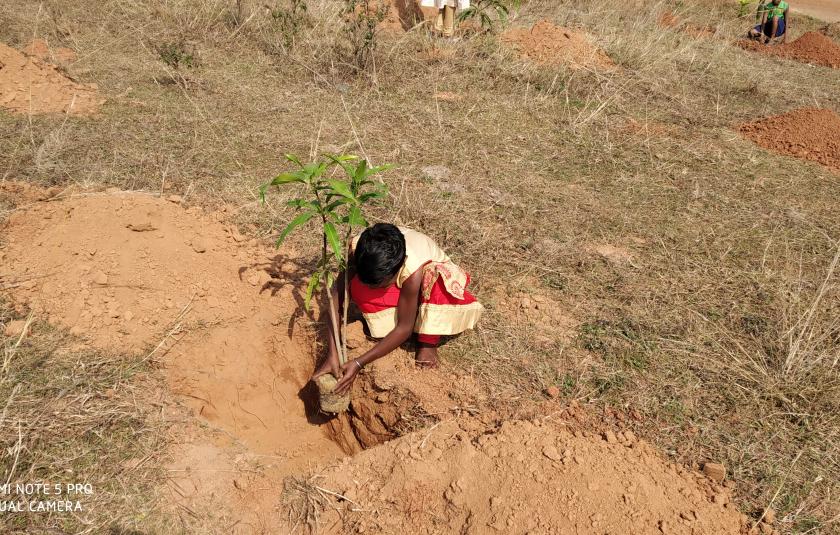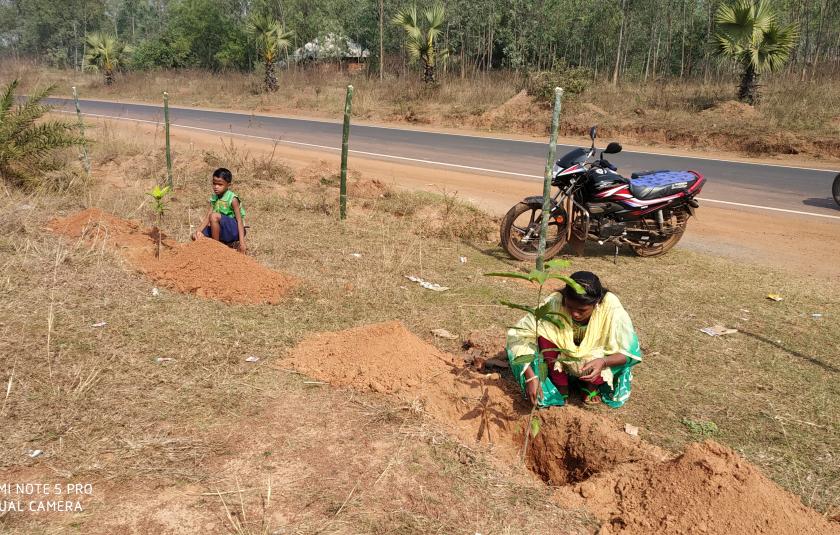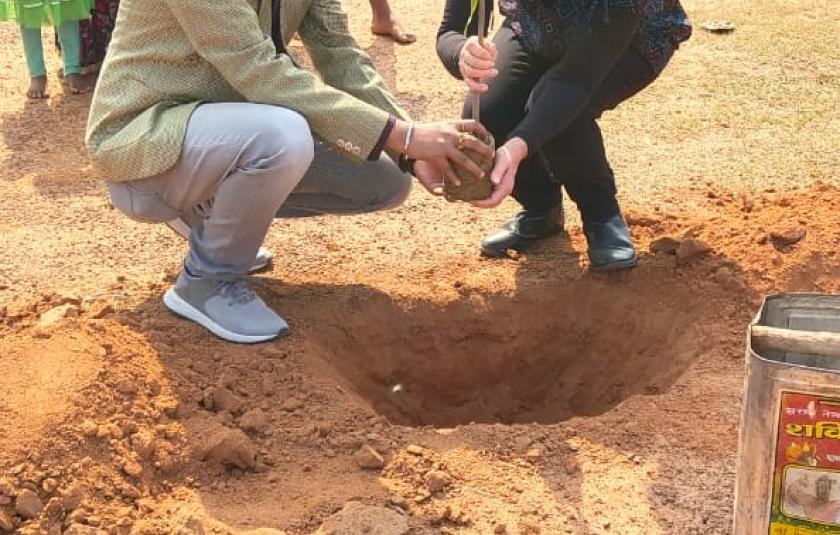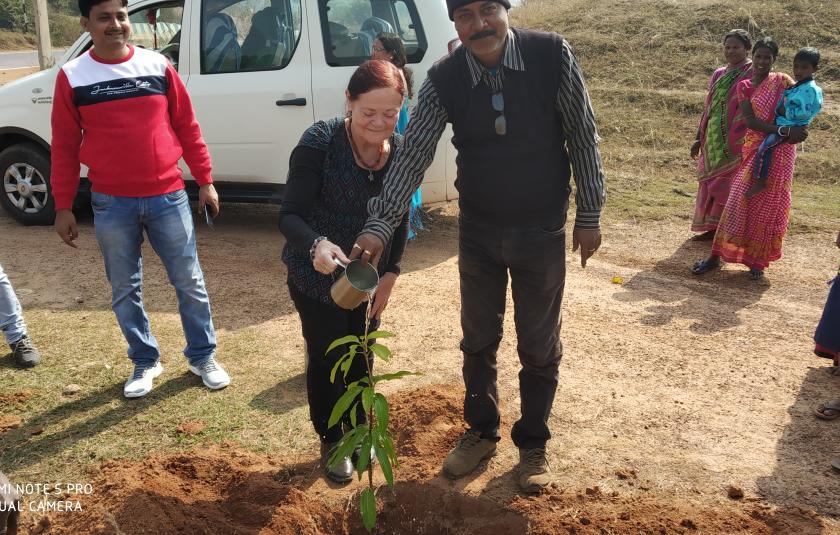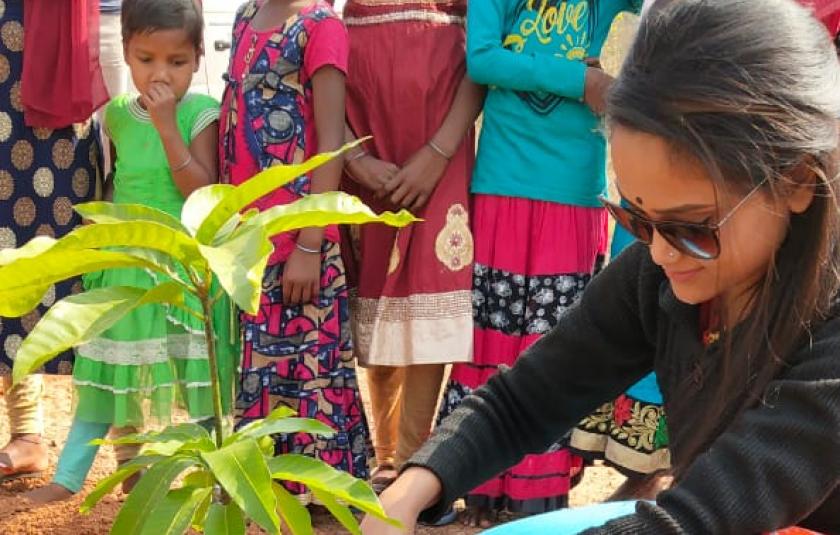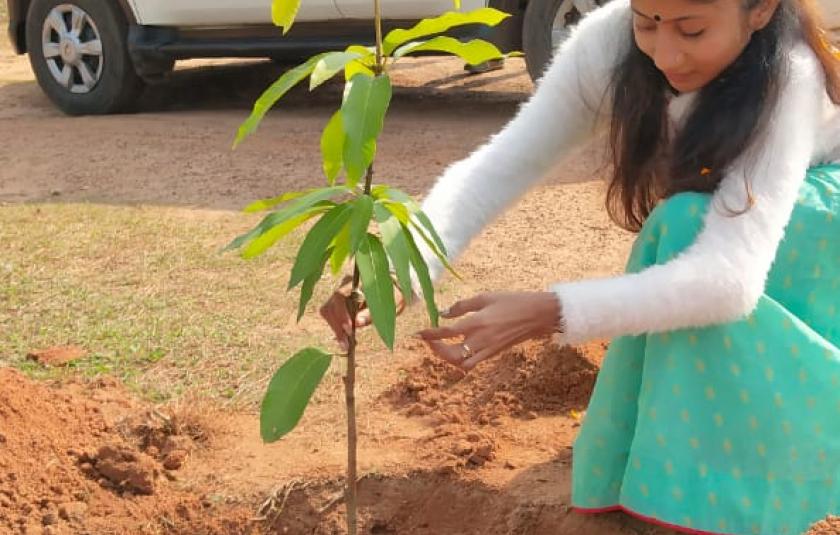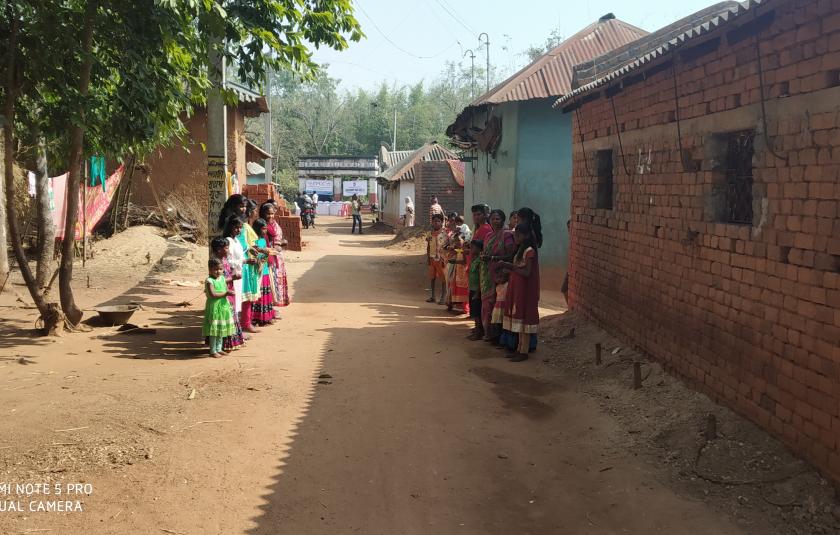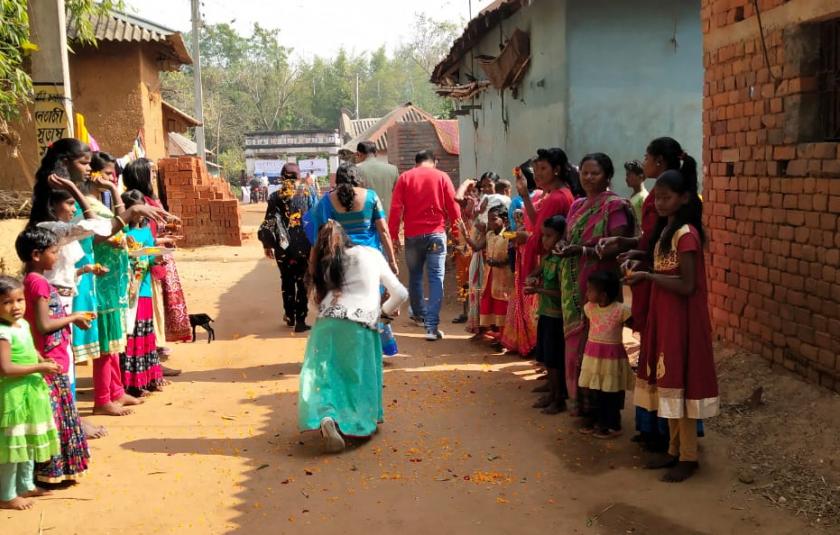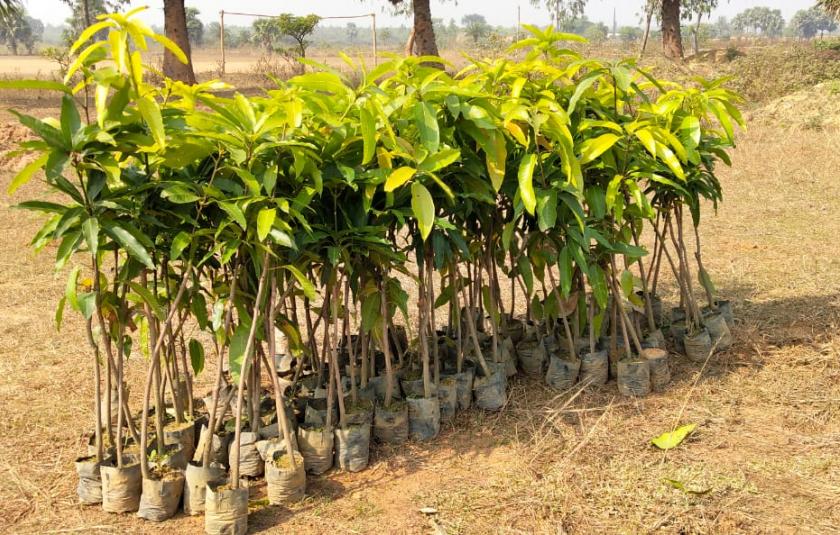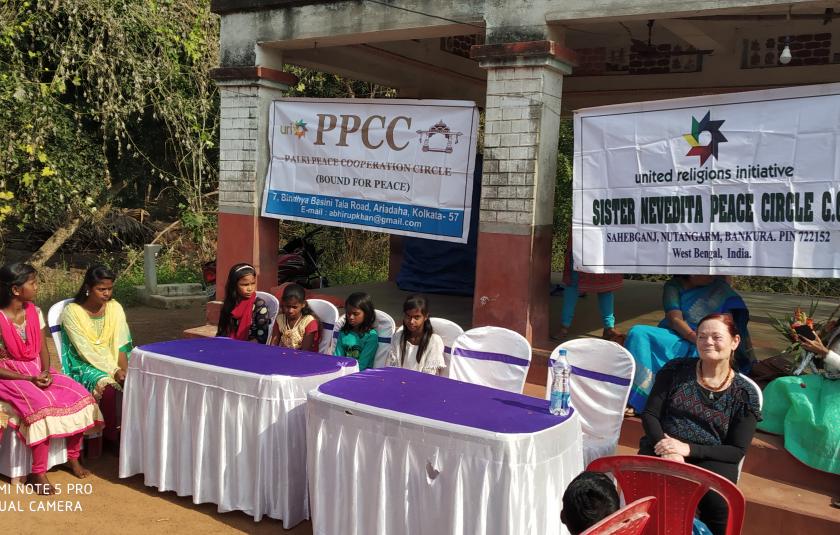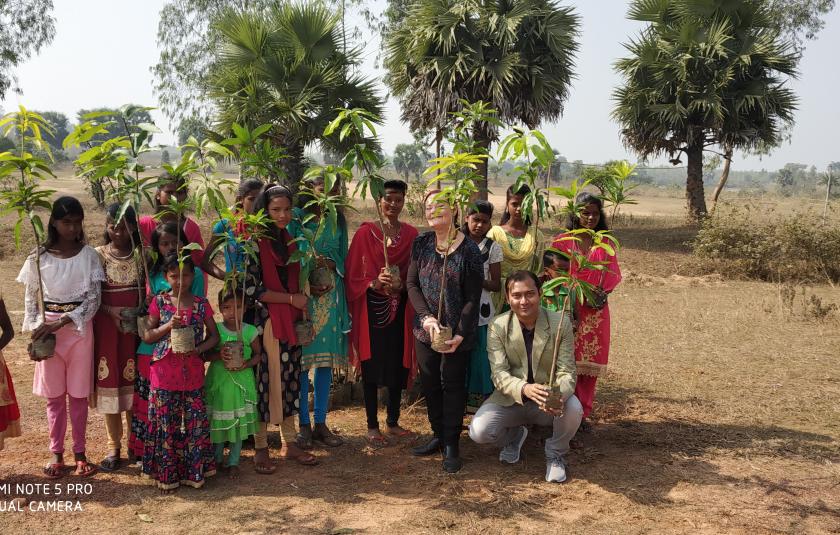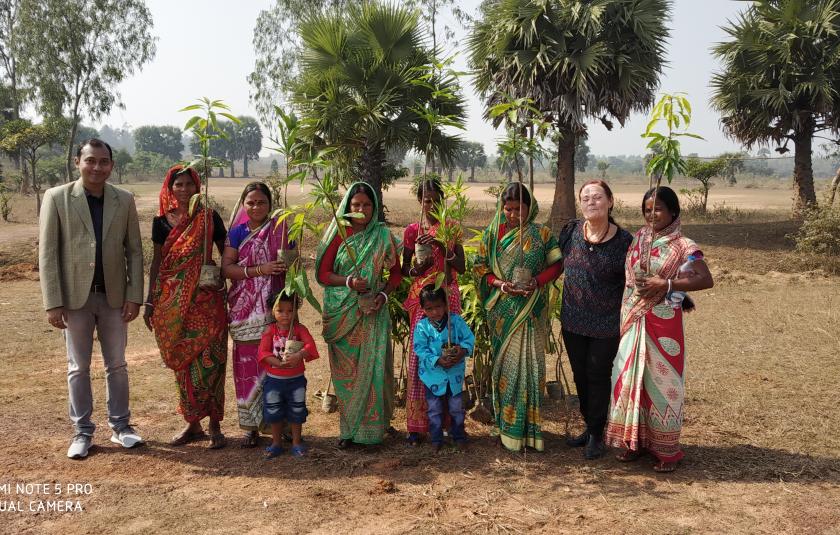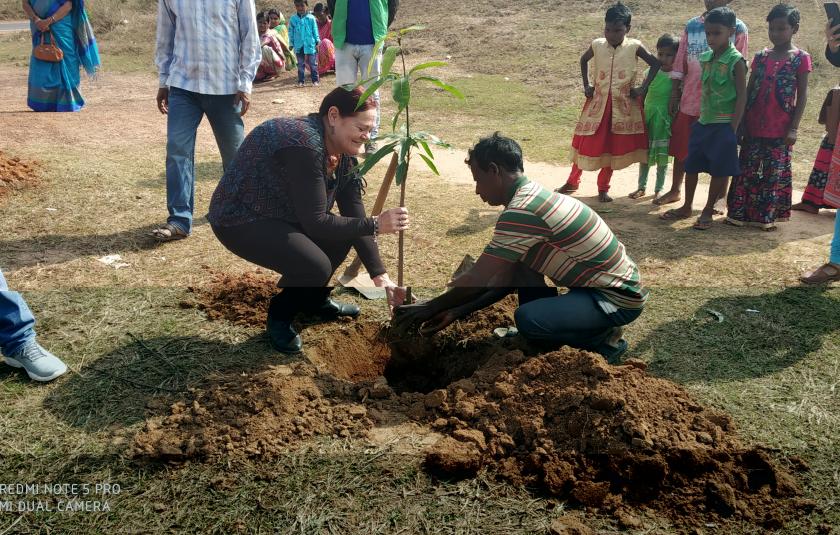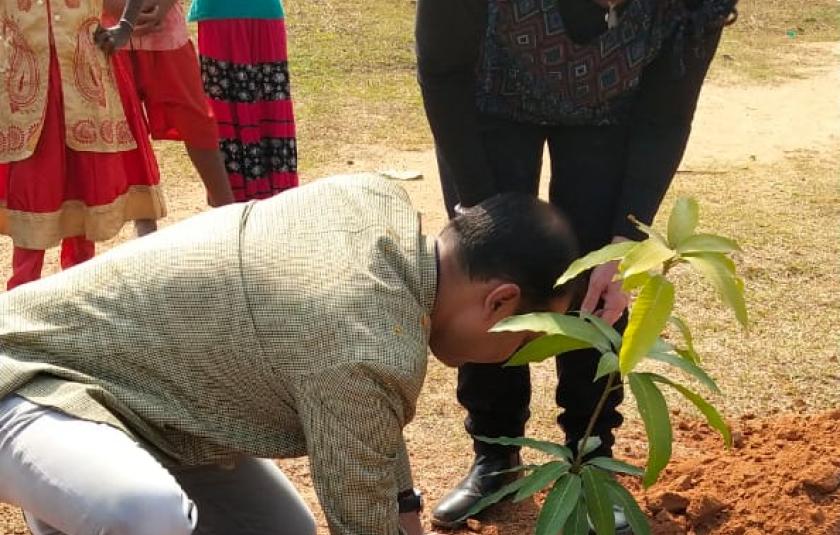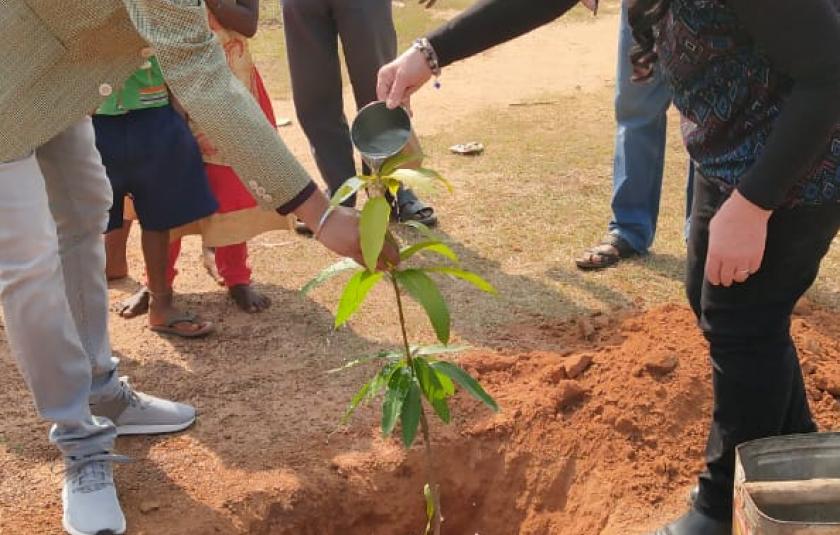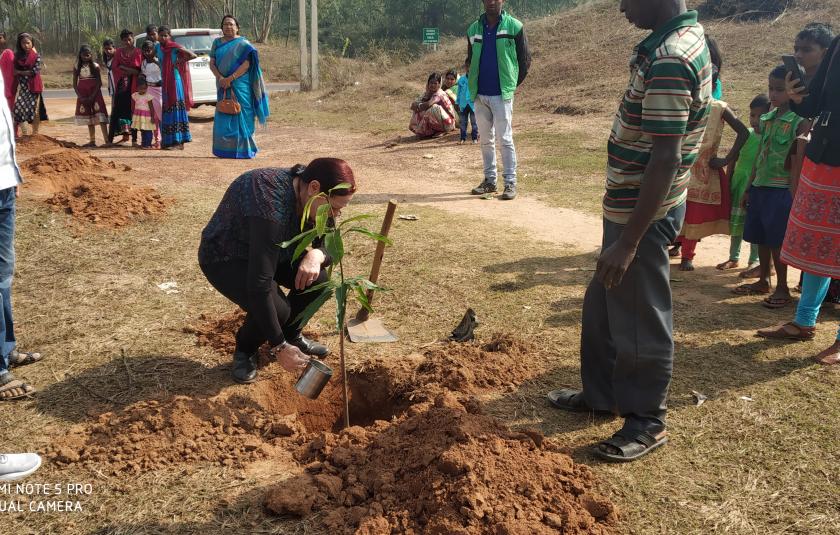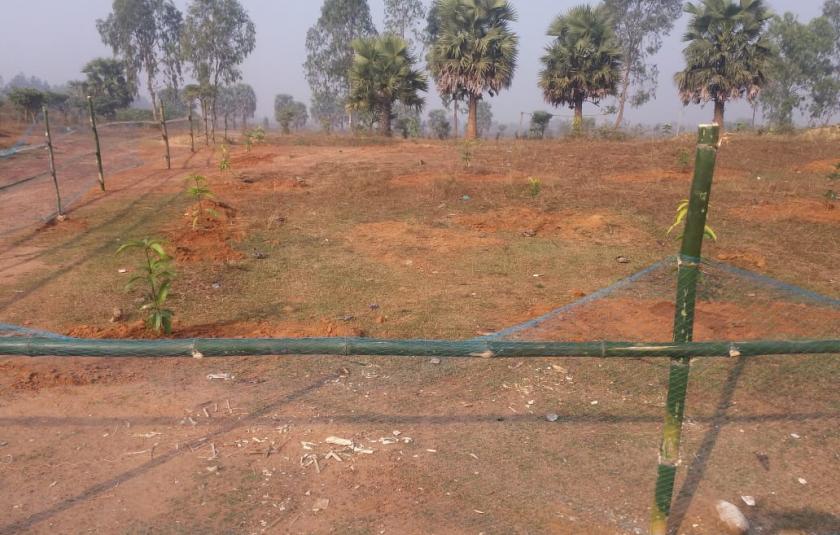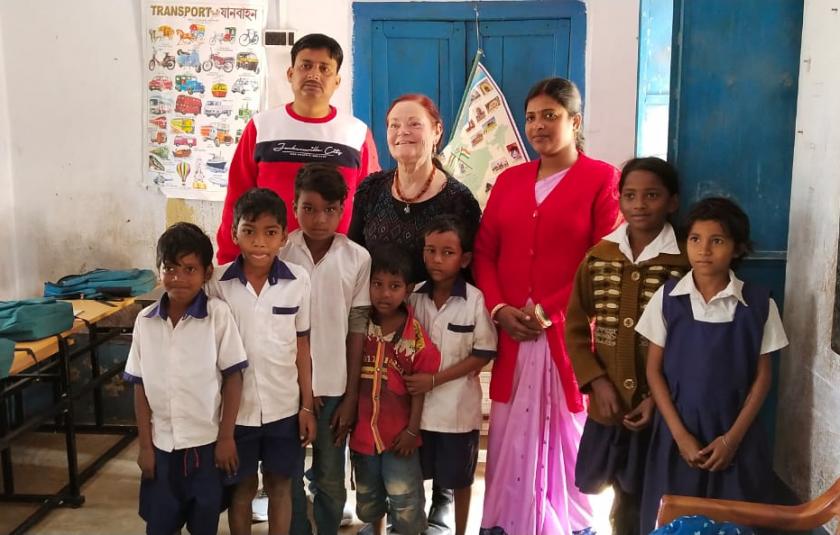 We have been working a long time on the UN Sustainable Development Goal (SDGs) with the local community in different ways. The significance of this project is to empower 250 women economically. It will also enrich a whole village by establishing the benefits of interfaith cooperation in their community. 
At the end of the day, we are able to construct a fence to protect the trees from domestic cattle. It's not an end here; the members of the two Cooperation Circles are feeling so glad and proud to feed around 350-400 villagers with a mid-day meal of hotchpotch, vegetables and chutney.
Please Bless the Mango Trees!
Abhirup Khan
Youth Program Coordinator
URI East India
Palki Peace Cooperation Circle Coordinator
Cooperation Circles Involved