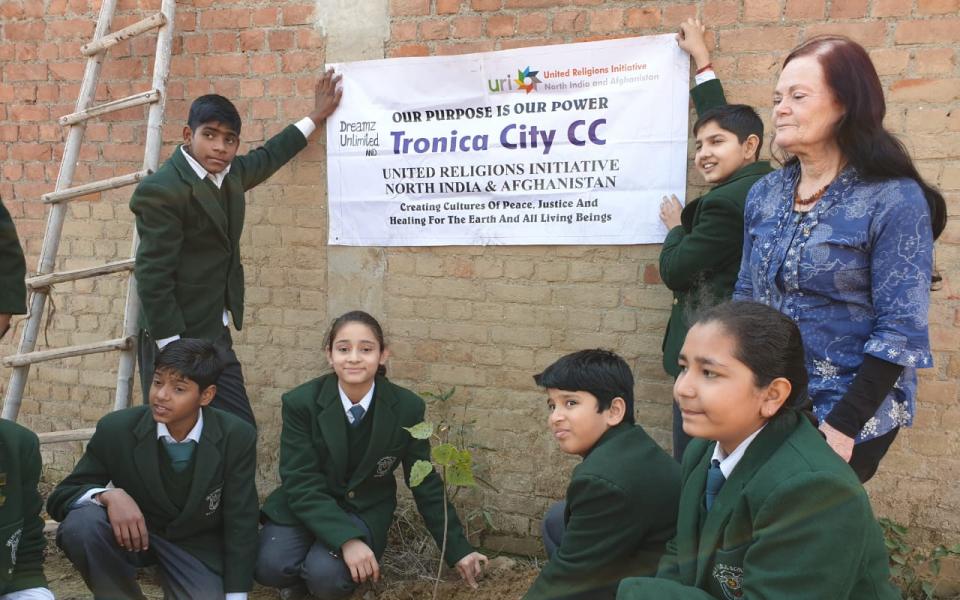 On January 24, 2020, Gaurav Shukla of Dreamz Unlimited Foundation, Divya Tyagi of URI Tronica City, and Morgana Sythove of the URI Environmental Network and URI Netherlands (all URI Cooperation Circles, or member groups), were invited to join the pupils of the Delhi Public School, Sahibabad for a tree planting celebration. 
The principal, Mrs Yogita Kapil, along with the teachers, described their school as a "green school." In order to be environmentally friendly, they are encouraging the pupils to use cloth bags and rucksacks to carry books and to avoid using plastic.
They have already planted a number of trees and many other plants on the school grounds. During the day of the celebration, each of the seven classes from the 4th to 10th grade helped to plant more trees.
---
Click the yellow arrows to scroll through the photos in the slideshow below.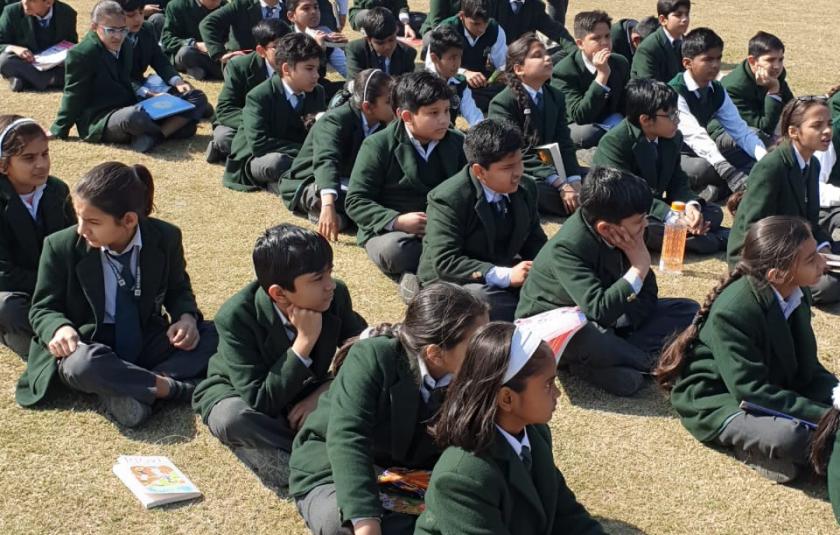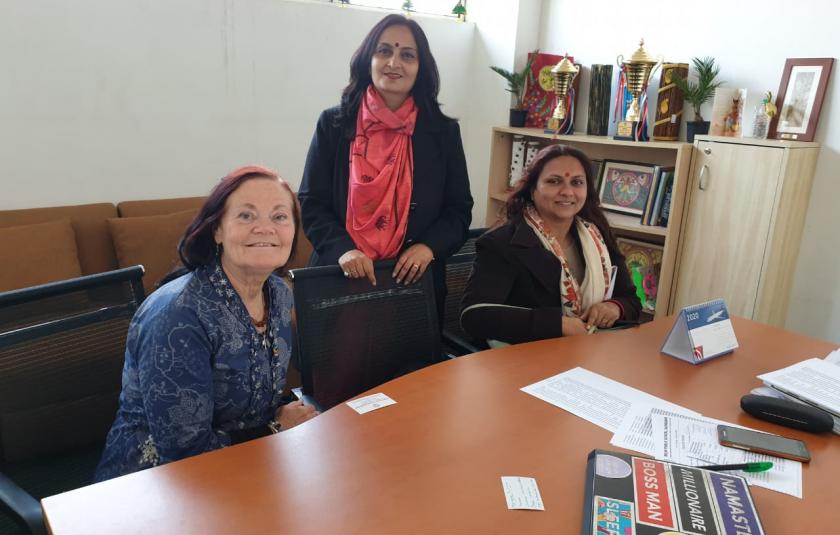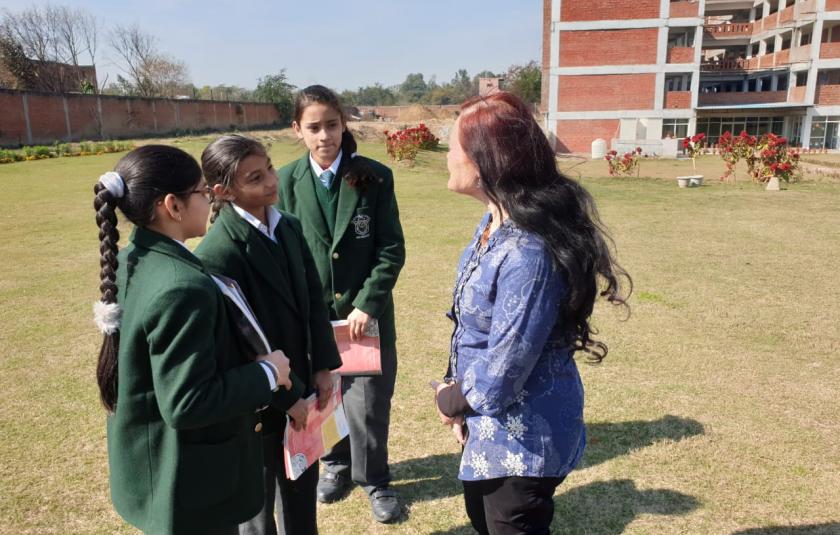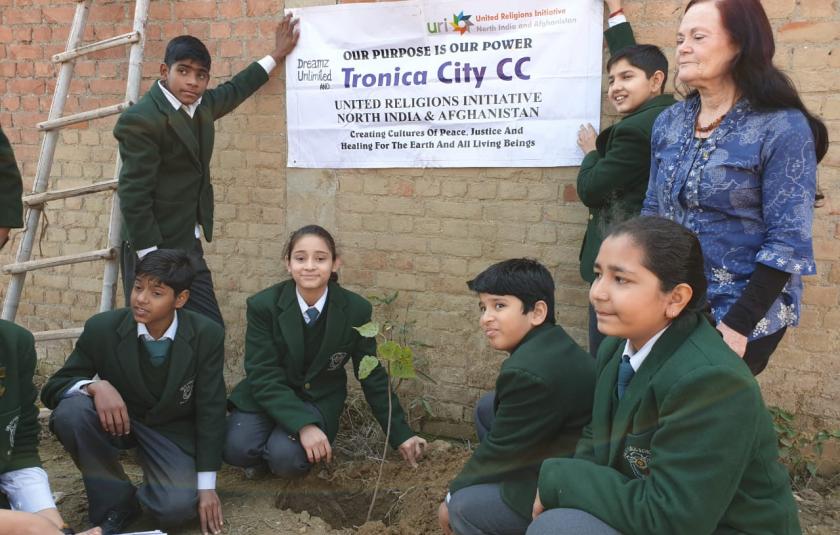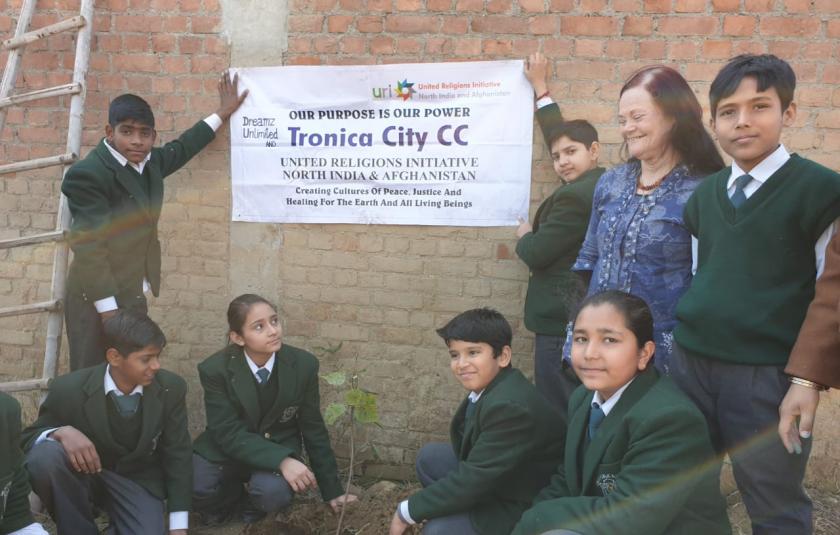 Morgana Sythove gave a welcoming speech noting how important trees are for the environment. She encouraged the children to participate in all kinds of activities to prevent further pollution to our Earth, our home. 
She finished by praising Yogita and her staff for promoting an environmentally friendly atmosphere at school and being role models for the pupils. She wished them all good luck in their future endeavours.
- Report from Morgana Sythove