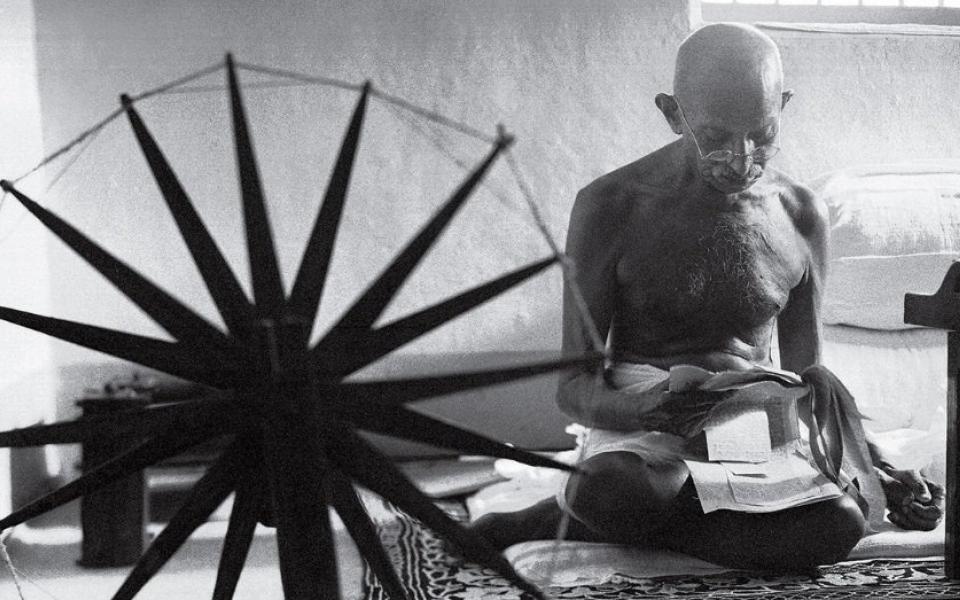 Written by Atharva Mehendale, Community Project Manager, URI - North India & Afghanistan 
"After long study and experience, I have come to the conclusion that all religions are true, all religions have some error in them; all religions are almost as dear to me as my own Hinduism, in as much as all human beings should be as dear to one as one's own close relatives. My own veneration for other faiths is the same as that for my own faith." – Mahatma Gandhi
Mahatma Gandhi's philosophy of religious inclusivity and universalism as stated above forms the base and foundation stone of Kasturba Balika Vidyalaya, a government run school for girls and a cooperation circle of URI – North India & Afghanistan.
Kasturba Balika Vidyalaya (Kasturba Girls School), located in Okhla, Delhi primarily works with girls belonging to socially underprivileged classes. The school offers a number of programs and classes in humanities and sciences. This educational setting places importance on interfaith prayers and collective dining. With these practices, it aims to offer an open space for the girls to be equal and responsible towards the humanity at large. The school was established in 1944 with the inspiration of Kasturba Gandhi, spouse of revolutionary Indian leader Mahatma Gandhi. It was one of the pioneer schools for woman education during pre-independence India where girls from all sections of society were trained in Indian values propounded by Mahatma Gandhi. It is a residential school and the hostel has capacity to accommodate 200 girls. It offers education in humanities and sciences to 630 students of Hindu, Muslim, Sikh, Christian and Jain communities. It aims at working together for 'promoting non-violence and communal harmony' through Gandhian values & principles. 
One of the main activities of the school is to provide quality education and boarding facilities to the Harijan (a term used by Mahatma Gandhi to refer to those belonging to socially underprivileged classes)  girls. The Gandhian and Sarvodaya ideologies that form the basis of values imparted at the school go hand in hand with the Preamble, Purpose and Principles of United Religions Initiative. Gandhism is a body of ideas that describes the inspiration, vision, and the life work of Mohandas Gandhi. It is particularly associated with his contributions to the idea of nonviolent resistance, sometimes also called civil resistance. The two pillars of Gandhism are truth and non-violence. Gandhi was primarily a man of religion. His religion was based on truth and love, and non-violence. It is his religion that became his philosophy of life, and it gave him strength. He strongly believed that religion did not teach mutual enmity. He consid­ered different religions to be roads leading towards the same destination. Gandhi out of his own experiences and readings came to the conclusion that all religions are based on the same principles, namely, truth and love. He claimed that religion was a binding force and not a dividing force. Kasturba Balika Vidyalaya has been established on these very principles.
The school believes in celebrating all Indian festivals in order to celebrate and promote India's rich cultural and religious diversity. It also organises and celebrates International Day of Peace and Interfaith Harmony Week. It believes in the power of collective prayer to strengthen and boost mutual trust and cooperation; which it believes to be the need of the hour.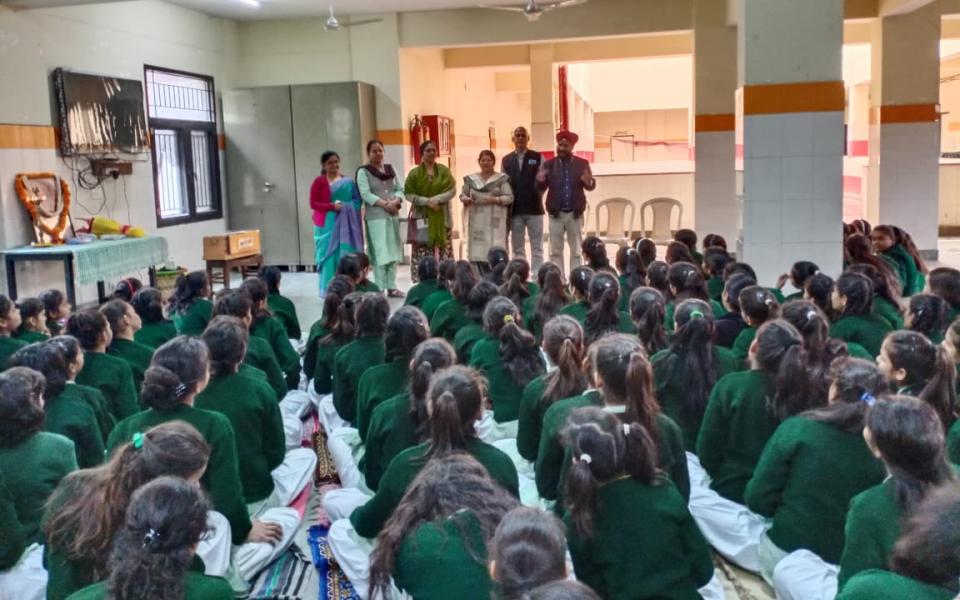 Mr. Vinod Dubey who is a part of the school says, "With growing awareness and education these young girls show remarkable presence of interfaith values in society wherever they go and work. Moreover, these girls come from different states with different social values and live together as a family. The warden herself is the product of this very school and is committed towards interfaith peace building activities". This member group has been working over the years on pressing issues that are also in line with URI's sphere of work and has been instrumental in providing wonderful opportunities for all the students, teachers and non-teaching staff. Mutual understanding, trust and harmony remain central to all of the school's activities.
Cooperation Circles Involved