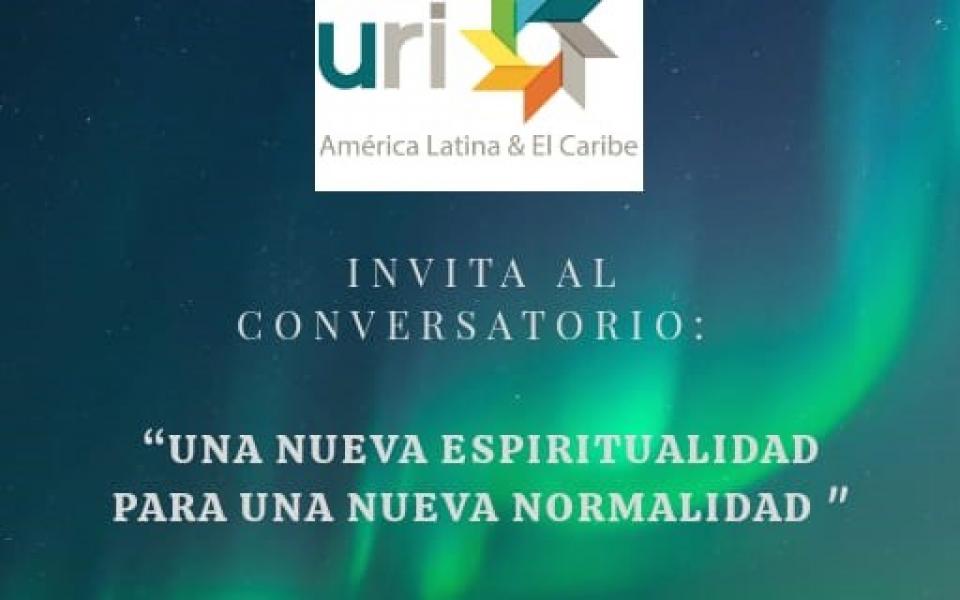 By the CC CREE members initiative, from Quito Ecuador, were organized a webinars serie by Zoom. 
URI Latin America & Caribe would like to invite all of you to join us in this amazing talk that will be held next Thursday, May 21, 2020, at
4:00 p.m. San Francisco, California, USA.
5:00 p.m. Central America.
6:00 p.m. Ecuador.
7:00 p.m. Chile and Venezuela.
8:00 p.m. Argentina and Brazil.
You can join the Zoom meeting at this link
https://us02web.zoom.us/j/4267126885?pwd=MkxlcUJnOXBsRTVWNW5oRTN6REkxQT09
Meeting ID: 426 712 6885
Password: 874462
Event open to all public.
In this virtual meeting, the speakers will be:
Dr. Enoé Texier, Anthropologist and Doctor of Social Sciences, Associate Professor and Coordinator of the Doctorate in Social Sciences of the Faculty of Economic and Social Sciences (FaCES) of the Central University of Venezuela. Regional Coordinator of URI Latin America & The Caribbean. She focuses his research on the new holistic paradigm and emerging social forces towards the third millennium, which are successfully applying the principles of the new physics, chemistry, biology of today, and the recent findings of neuroscience, to the study of behavior and human self-development.
Rabbi Arieh Sztokman, Commercial Expert, National Public Accountant, Bachelor of Judaic Sciences, "Rabbi Dr. T. Friedman Award for Outstanding Student" from the Higher Institute of Rabbinical Formation. Member of the CC URI School of Love Latin America & The Caribbean, Teacher, Pastor of Souls in different institutions.
Moderator: Victor Rey, Philosophy professor at University of Concepción, Chile. Licensed in Social Science, University Alberto Hurtado, Chile. Master degree in Social Communication, Catholic University of Lovaina, Belgium.  Founding member of the Community of Reflection and Ecological Spirituality (CREE, Spanish initial) now CC CREE. RILEP Coordinator in Ecuador. URI Facilitator in Quito city, Ecuador and Director of the Service of Reality Studies (SER, Spanish initial).    
Please Scroll the yellow arrows to the the slideshow