We want to be an open space for diverse religions to meet - a place of peace.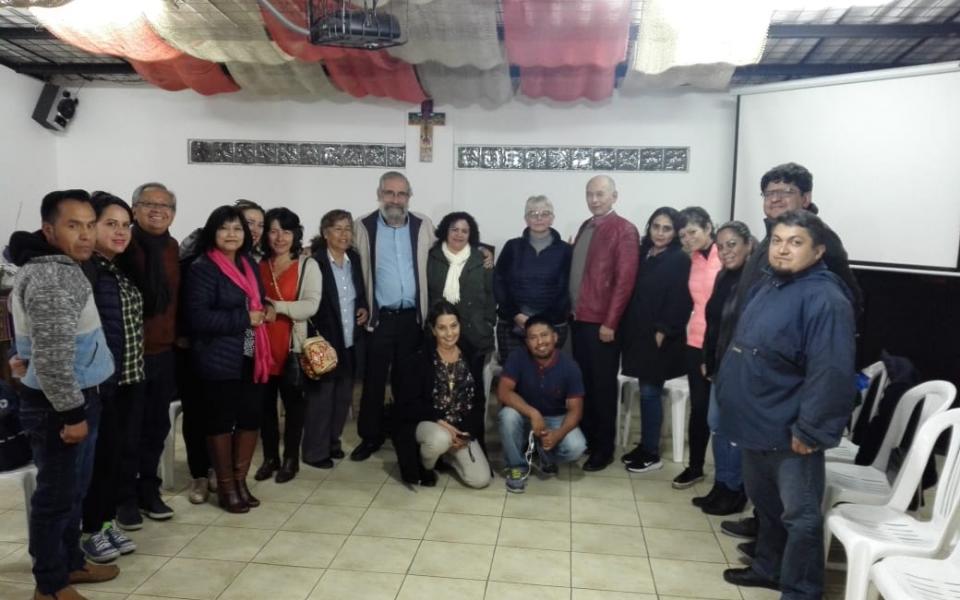 Promote interfaith and intercultural dialogue, the culture of peace, justice, human rights and respect for the Earth.
Traditions
Agnostic
,
Baha'i
,
Christianity
,
Islam
,
Judaism
,
Spirituality
Sub-Traditions
Catholic
,
Evangelical
,
Gnostic
Comunidad de Reflexión y Espiritualidad Ecológica Cooperation Circle started as a virtual space (a WhatsApp group) to share thoughts and reflect together. After a year keeping together through this remote communication, this international, interdisciplinary and intercultural group had their first face-to-face meeting for International Day of Peace, September 21, 2018. The name of CREES "Community of Reflection and Ecological" was elected by vote, and since then, they meet once a month with the goal of helping to build Peace in present humanity. Members share their art, poetry and reflections and they are open to different perspectives in all these fields. They have also had special activities offering aid to Venezuelan's migrants who have arrived in Ecuador, victims of the humanitarian crisis that exists in their brother country. Members of CREE plan to have an Intercultural and Interreligious Encounter in Ecuador.