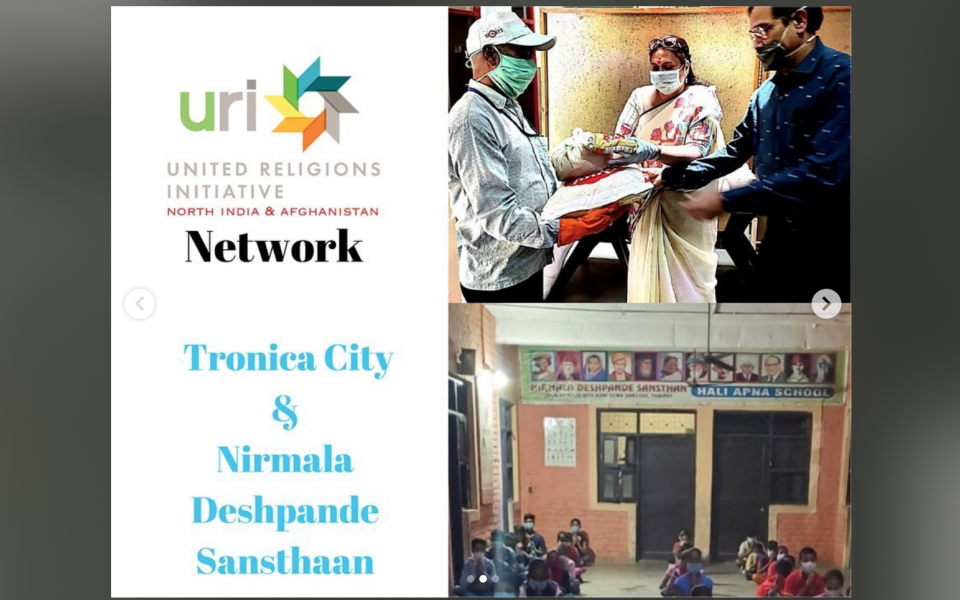 The URI North India and Afghanistan region has a strong network of members working together and contributing positively during the COVID-19 pandemic. Over the years, the region has built a strong network of member groups that work across diverse domains like social inclusion, interfaith peace, community building, education, and women's empowerment.

This network, which is spread across North India and parts of Afghanistan, has made many positive contributions to regional communities during the COVID-19 pandemic by distributing rations and supplies and engaging with communities in need.

One such example, where the network has helped member groups to join hands and work collectively for a greater good, is in Tronica City, Ghaziabad, India. Nirmala Deshpande Sansthaan, Chahat NGO, and Sangrur CC (all URI member groups) successfully distributed Iftari boxes to over 300 children and impacted over 80 families with their positive work. URI member group Love Care Foundation and Atma Shakti Foundation were donors for this cause, while the rest were implementation partners across North India.