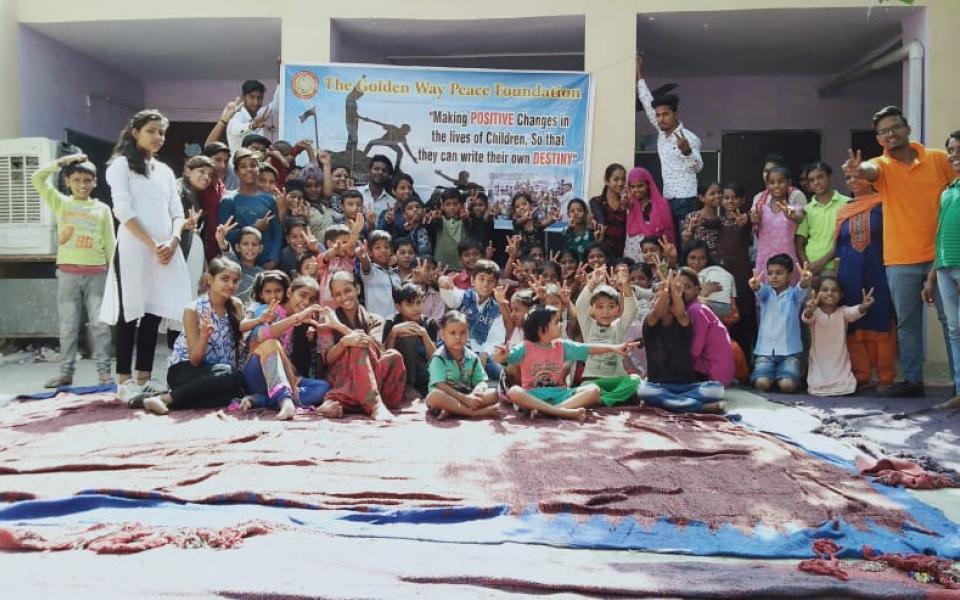 Written by Atharva Mehendale, Community Project Manager, URI - North India & Afghanistan
Rapid urbanisation has led to the growth of numerous slums and squatter settlements in many Third World cities. Delhi NCR is no exception. Slums are on the increase due to the high incidence of rural-urban migration and economic growth. Rapid urbanisation taking place within weak economic conditions creates pressures on housing, and on public services and utilities. Scarcity of affordable housing for the poor underlies the increase in New Delhi's slum settlements. Basic facilities, such as water and sanitation provision, and health services are inadequate. Urban-development experts believe that NGOs can help squatter settlements through community organisation and mobilisation (Keivani and Werner 2001: 77). Golden Way Peace Foundation (GWPF), a young non-governmental organisation working in Faridabad since 2015 is testimony to the above. The organisation's efforts began in the form of an informal group of friends coming together in order to create a sense of community awareness in the slum that they themselves lived in.
Over the years, the group has been using instruments like nukkad nataks (street plays) and puppet shows as community awareness & peace building programs in schools, and in slums. The organisation has partnered with a number of other NGOs in the country in order to boost the geographical reach of the program. In 2017, the members registered themselves as an organisation with the Government of Haryana.
The story of urbanisation in India is replete with some remarkable statistics - the number of people residing in urban India has risen five times since 1961. The net population increase is now more in urban areas than in villages and is expected to grow to 600 million by 2030. Rapid urbanisation has its set of problems and issues. Growth of cities gives rise to several child protection issues. The million+ cities are major contributors to crimes against children such as trafficking, kidnapping, rape and infanticide. The girl child is particularly affected due to the proliferation of sex work in cities.
In order to combat this, in addition to community awareness programs, the organisation conducts skill development and vocational training workshops for daily wage labourers and migrant workers living in the slums – especially for adolescent girls. Girls in such spaces are usually forced to leave schools, and eventually marry young. The organisation runs tailoring and beautician courses free of cost – with the aim of making such girls self-sufficient and helping them fend for themselves and their families.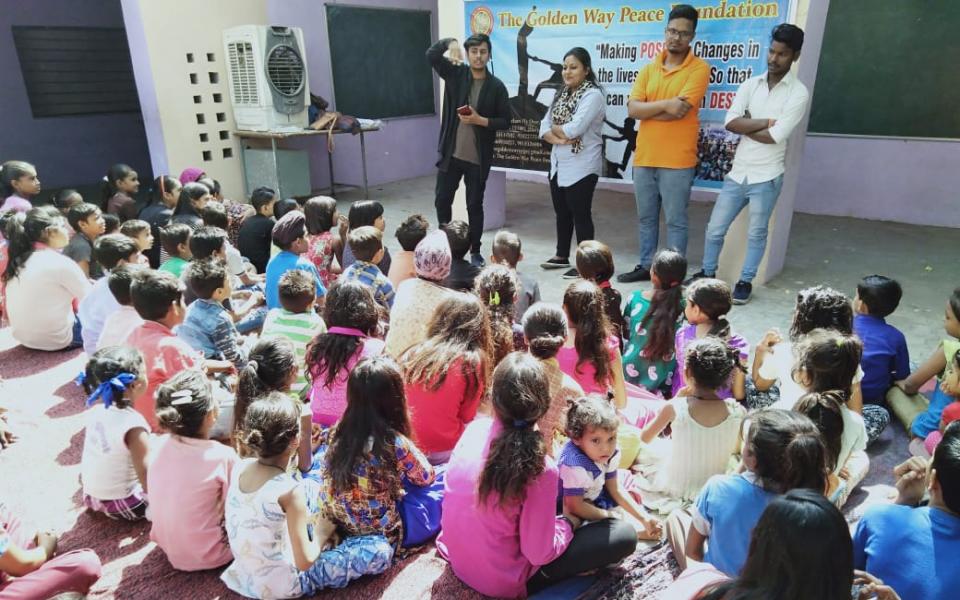 A higher-than-average crime rate clearly means that children in the cities are not only victims to such violence, but are in the danger of becoming a part of organised crime rackets, especially when faced with disruption in schooling and lack of parental care. Mr. Narender, who is one of the founders of the organisation finds a sense of communal harmony missing in such spaces. A lot of energy is usually spent over thinking about differences in caste, class and gender. This makes it important for the organisation to try to bring a mindset shift amongst community members. Workshops on gender equality and mental health awareness seems to be doing the job for GWPF in this regard. A number of institutional partnerships have been aiding GWPF in some of its activities. The organisation associated with the north India & Afghanistan Zone of United Religions Initiative (URI) in 2018. Since then, it has benefitted from URI's vast network of individuals and organisations working in a similar space. The organisation ran a campaign in association with Love Care Foundation, another Cooperation Circle of URI to distribute relief material for migrants affected by the Covid-19 pandemic. Around the same time, URI was also able to help GWPF with sanitary napkins and other essentials for the latter to distribute amongst community members.
The organisation has come a long way and has a long way ahead. In its initial days, the members had to tackle a number of administrative and bureaucratic hurdles in the form of difficulties in registering, and not being very comfortable with conversing in English – which made it difficult for them to network with people. Their association with URI helped them tackle this too, to an extent. Narender and Priyanka from the GWPF team were able to participate and benefit from a training provided by the Times of India & British Council, facilitated by URI. This not only helped them develop skills as trainers in order to teach English to slum students, but also helped them build confidence for job interviews and other prospects. Mr. Narender is hopeful about a bright future for the organisation. In this light, all members have been keen on learning on the job, building the necessary trust and confidence, and working for the betterment of the communities that they live in.
Cooperation Circles Involved