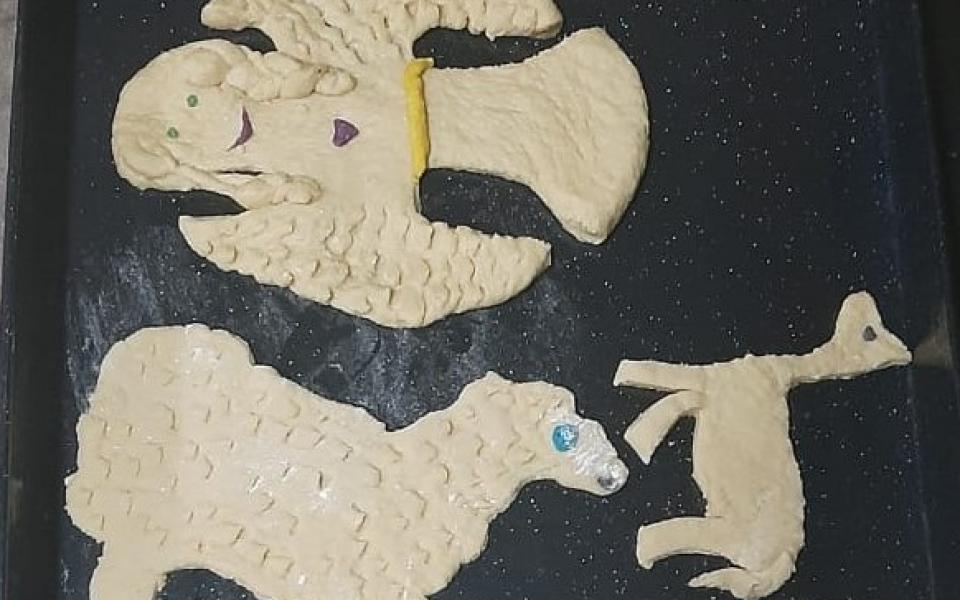 The CC COEMATI's primary interest is working with the children and the elderly in its community.
Manos Unidas prepared the offerings on an activity carried out on 10/31 - November 1 and 2 to receive our ancestors and relatives who left this world, tells us Dora Pereira, the first contact of CC COEMATI who works in Jujuy, in the north from Argentina.
With great emotion Dora tells us that "despite the COVID19 pandemic, we were able to perform our ceremony to honor our ancestors."
They prepared the shaped doughs to cook them in a clay oven, the children are invited to teach the preparation together with the family and they do it with great interest. Young people are invited to accompany, prepare and can transmit the culture of our community to posterity.
Then there is the presentation of the ancestral drinks of our pre-Columbian peoples "CHICHA" that takes more than a week to prepare for their subsequent fermentation. Also the bread cooked in a variety of ways, they are also offered together with the sweets that our ancestors liked to eat.
As you will appreciate in the photos, the bread has shapes of our regional fauna and that our ancestors raised. The children also modeled a guardian angel as a spiritual offering.
This beautiful activity allowed the reunion of children, young people and the elderly of our town for the transmission of cultural values ​​so that they can remain and transcend future generations.
Please scroll the yellow arrows to see the slideshow