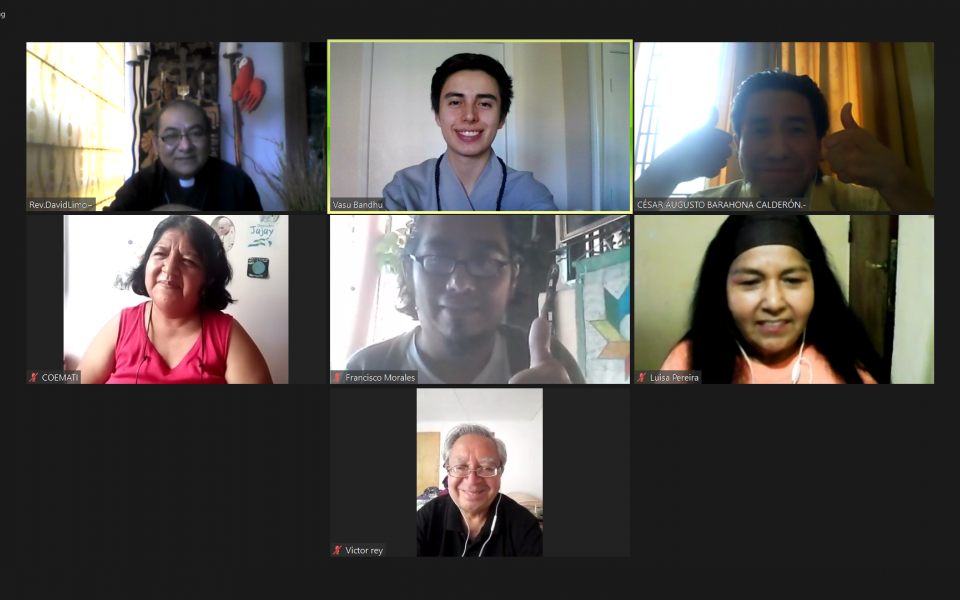 Within the framework of the International Day of Human Fraternity proclaimed by the General Assembly of the United Nations, the Circle of Multiple Cooperation "Latin American Interreligious Forum on Human Rights" held a meeting to reflect on the Latin American situation regarding the second wave of the COVID pandemic that has uncovered in a crude and real way, the lack of human fraternity due to the terrible health situation and the lack of access to health rights.
This lack of fraternity is evidenced by the inability of the role of our states, industry and society to the indifference of new cases of coronavirus, and how many deaths are multiplying day by day, either because the states realize that it has collapsed health systems and on the other hand, because then those who define who to serve with priority put at the end of the long line gay, lesbian and transgender people in conditions of poverty, as well as the indigenous communities of our ancestral peoples, and like these other populations that live in total social exclusion. 
Indicated by our speakers has been the fear and anxiety regarding COVID have given rise to a globalized social stigma, that is, negative beliefs and attitudes towards people, places or things. The last speakers pointed out that there is no sacredness that does not stop considering that health is not only a human gift, it is an enforceable human right. And for this reason, finally, to the culmination of quarantines, seclusions and distances due to COVID, it wants to be a lesson and a call to human brotherhood based on essential human rights. Where we question "normality before COVID" and hope not to return to it, but to transform our society, country, region and world for access to the right to HEALTH.
Speakers: 
Vasu Bandhu (CC Fraternidad Interespiritual): From the challenges of the LGBTI community
Luisa Pereira (KOLLA Peoples): Our peoples in oblivion
Cesar Barahona (Benedictine Oblate-Theologian): Right to health from theologies
Victor Rey (Philosopher - Anabaptist Theologian): Seeing the Future after the 2nd Wave
Moderator: Rev. Canon David Limo ss.aa. (CCM Interreligious Forum ALyC for Human Rights)