The International Day of Peace (IDP, or Peace Day), is designated by the United Nations on September 21 as a day devoted to strengthening the ideals of peace, both within and among all nations and peoples. Peace Day 2021's theme is: Recovering Better for an Equitable and Sustainable World. "Celebrate peace by standing up against acts of hate online and offline, and by spreading compassion, kindness, and hope in the face of the pandemic, and as we recover."
See photos and stories of how the global URI community celebrated the International Day of Peace this year.
Use these links to skip directly to celebrations from URI members, regional offices, and Cooperation Circles (CCs) in: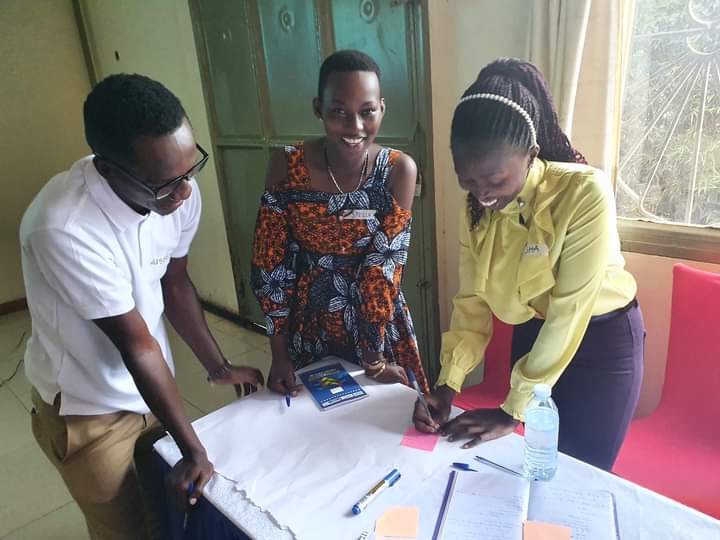 URI Cooperation Circle: AFFCAD
Location: Uganda
AFFCAD believes that youth participation in peacebuilding is key for them to be able to achieve a peaceful community. This is because, many times, youth are perceived as the destabilizers of peace. AFFCAD held training for youth leaders that included political, cultural, student, and cultural leaders on their role as youth in peacebuilding within their communities and social cohesion.
URI Cooperation Circle: Eco Arts Initiative
Location: Rwanda
Eco Arts Initiative Cooperation Circle in Rwanda is organizing a children's conservation camp where children from communities surrounding Rwanda national parks, Lake Kivu, and Kigali city will learn about restoring the planet, which is key to sustainable peace.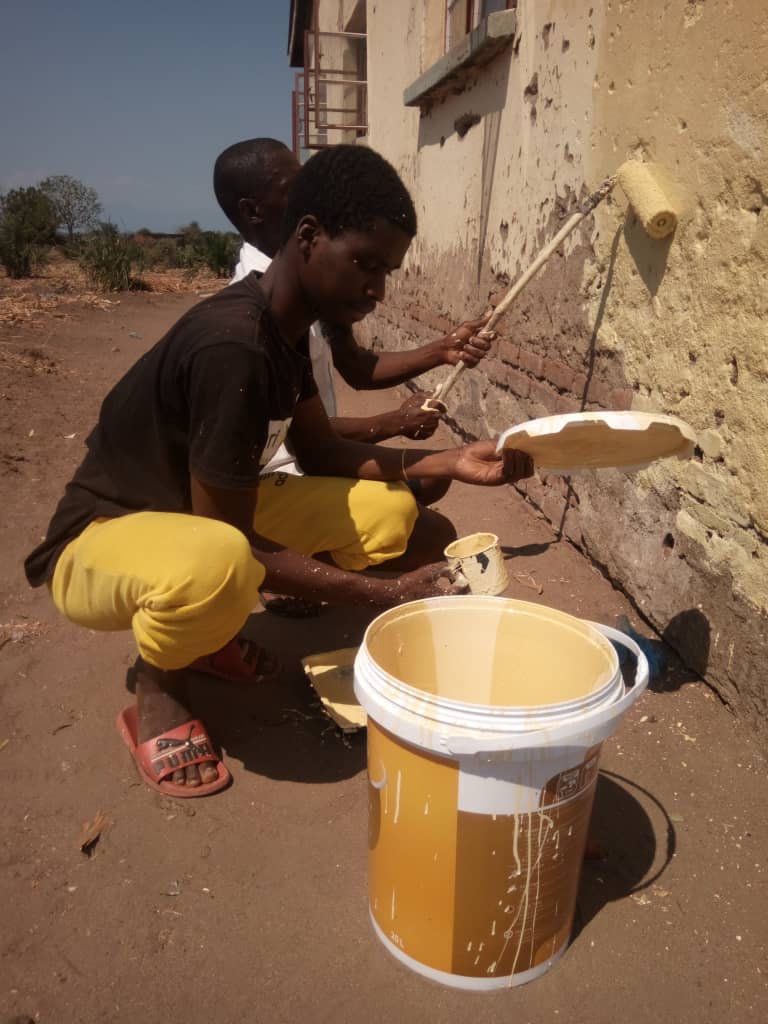 URI Cooperation Circle: Nthola Cooperation Circle
URI Region: Africa
Nthola CC in the Northern part of Malawi celebrated this day by painting the community clinic which was not in good shape due to frequent use and damage caused over time. This clinic provides health services to the community. This was done with the support of a grant from URI through the Southern Africa Head Office. This grant was used to purchase paint and brushes.
This indeed brought peace and love, and we all believe that when we love each other honestly, it is the greatest medicine to end racism and continue to live in peace.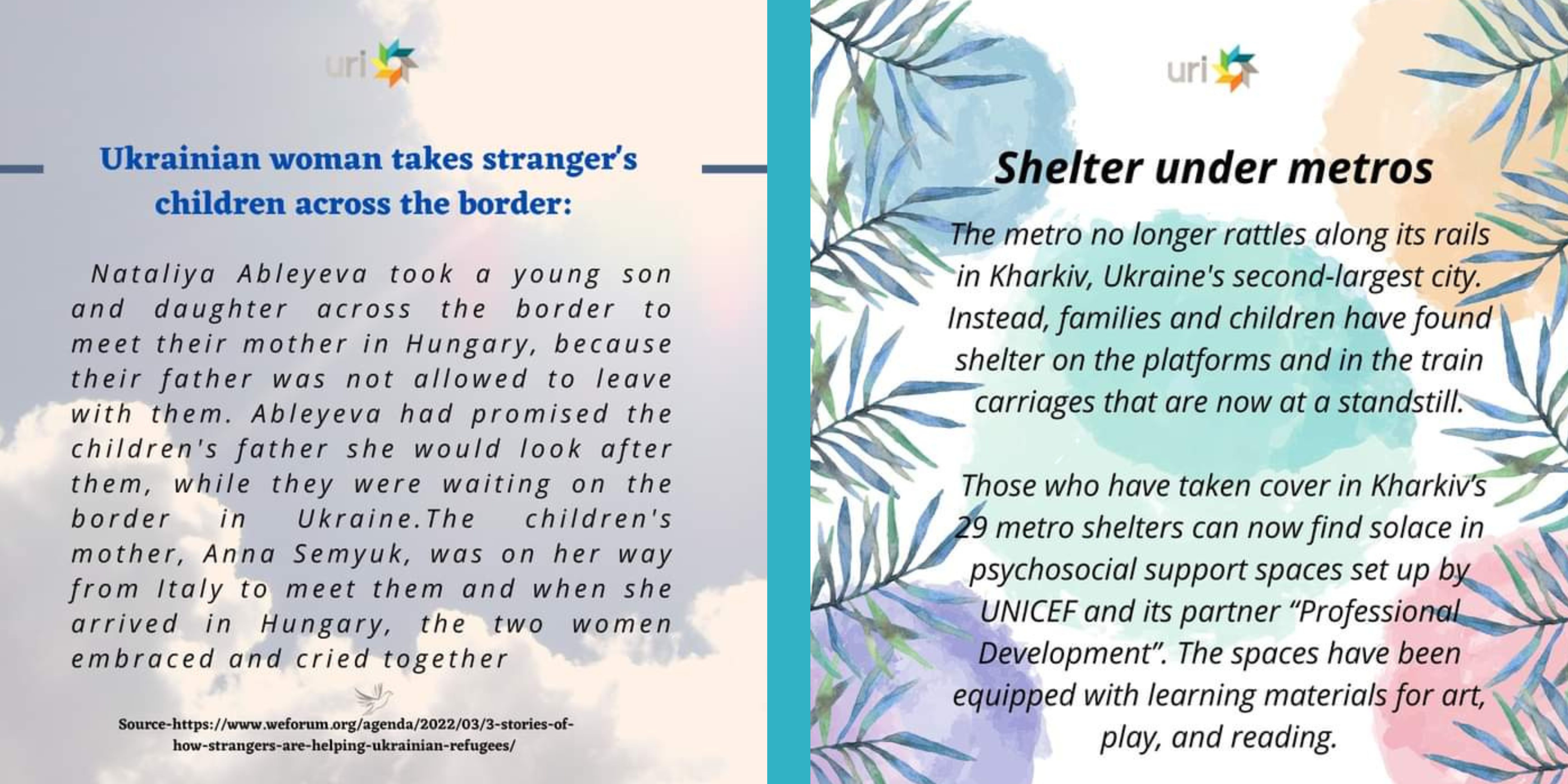 URI Region: URI North India
On the occasion of the International day of Peace, we bring to you a series of 'Peace Stories from across the world.' The stories give rise to inspiration and give a good idea of what peace is like for not only you but for others as well.
These collections of stories are factual and real in nature and inspire and give rise to a seed of peace in difficult times.
Stay tuned with us!
Since 2009, the students of Hali Apna School, no matter which religion they follow, have been reciting an interfaith prayer as part of their morning assembly.​
As part of International Peace Day 2022, we share with you this harmonious practice and hope that it is emulated in more schools globally.
Watch video recording here https://fb.watch/gfBN6syG5o/
URI Cooperation Cirlce: Lahore CC
URI Region: Asia
Every year we celebrate IDP with great joy and enthusiasm. More than 100 peace activists, religious leaders, scholars, children, youth and women will join. Speeches will be made and message of the UN Secretary General Will be shown on multimedia with translation into our national language Urdu. We will also highlight role of the URI at national and international levels in promoting culture of peace, justice and healing. Several CC Coordinators in Lahore will join at this event in Peace Center.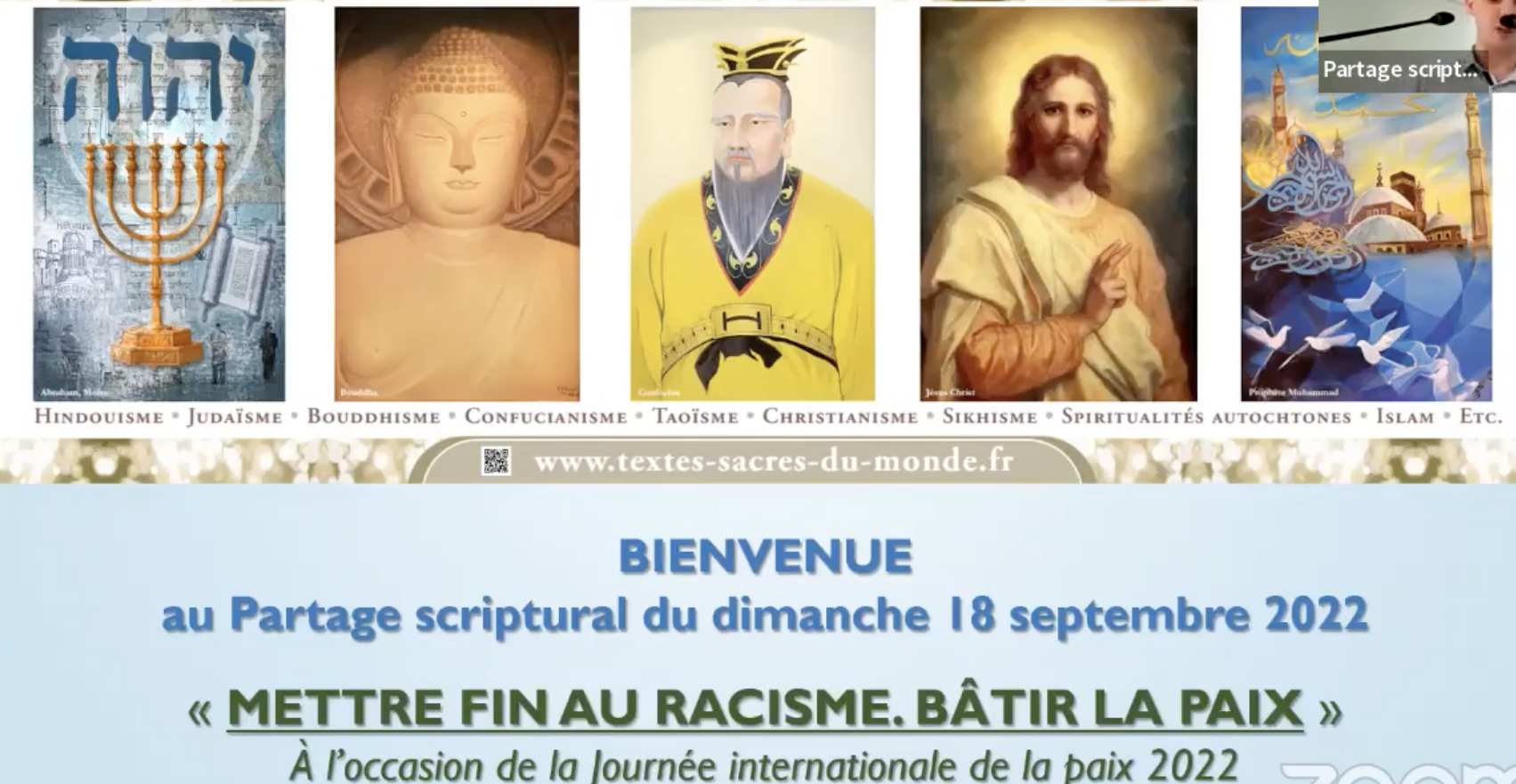 URI Cooperation Circle: Dialogue & Alliance Cooperation Circle
URI Region: Europe
On Sunday, September 18, "Dialogue & Alliance" Cooperation Circle held its monthly interfaith meeting on: " End racism. Build peace.", which was the theme of the International Day of Peace 2022. We received requests to participate from 26 countries, and 16 people came to the meeting at the Espace Barrault in Paris. The moderator was Mr. Dorian GRAVRAND, from the International Association of Youth and Students for Peace (IAYSP-France). The first reading, taken from the Hebrew Bible (Joshua 1.7) was commented by Rabbi Dov LELLOUCHE, from the Synagogue of Livry-Gargan. The second reading, Sura XLIX.9-13 (The private apartments), was chanted and commented by Imam Abdel Rahim BELHOUSSAIN, Member of the International Academy of Islamic Studies (IAIS). We had as a short musical break, the song "Peace in the World" interpreted by Prince ZEKA, singer, dancer, and composer. Then, the third reading, the Preamble of the Constitution of Unesco, was commented by H.E. Doudou DIÈNE, UN special rapporteur on contemporary forms of racism, racial discrimination, xenophobia from 2002 to 2009. The meeting concluded with a question-and-answer session and some short explanations by Mr. Jean-François MOULINET, coordinator of the "Dialogue & Alliance" Cooperation Circle, on the 5 Principles of Ambassadors for Peace.
Watch the video recording here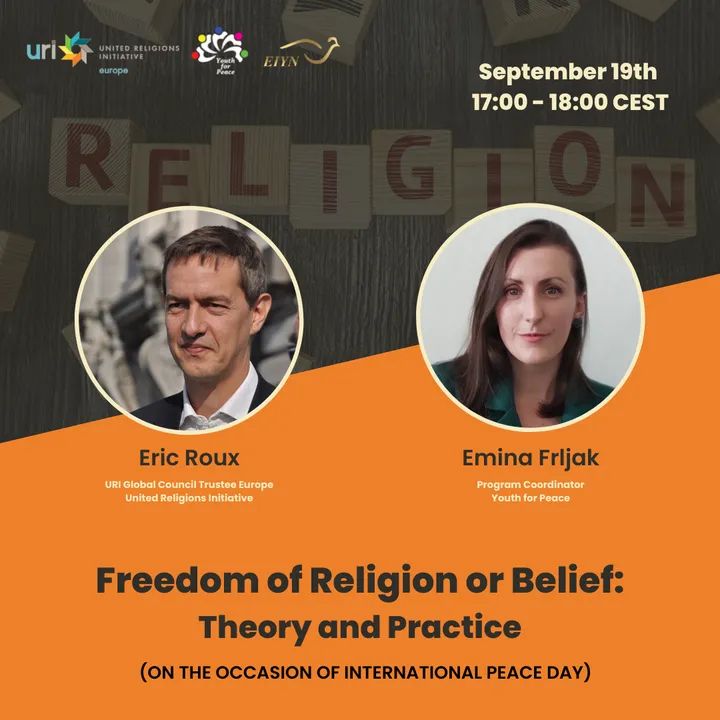 URI Cooperation Circle: Youth for Peace together with European Interfaith Youth Network
URI region: Europe 
URI Europe, Youth for Peace CC and EIYN (European Interafith Youth Newtrok) organized a webinar "Freedom of Religion or Belief: Theory and Practice." 
The Webinar was delivered on the occasion of the International Day of Peace. Emina Frljak, Youth for Peace CC Program Coordinator and Eric Roux URI GC Trustee were speakers at the event. This was great opportunity to strengthened collaboration between CC members and Trustees, to discuss about important topic and also to establish contact with organizations such as OSCE, whose participants were present at the webinar.
Read more about this event on the URI Europe website.
---
LATIN AMERICA AND THE CARIBBEAN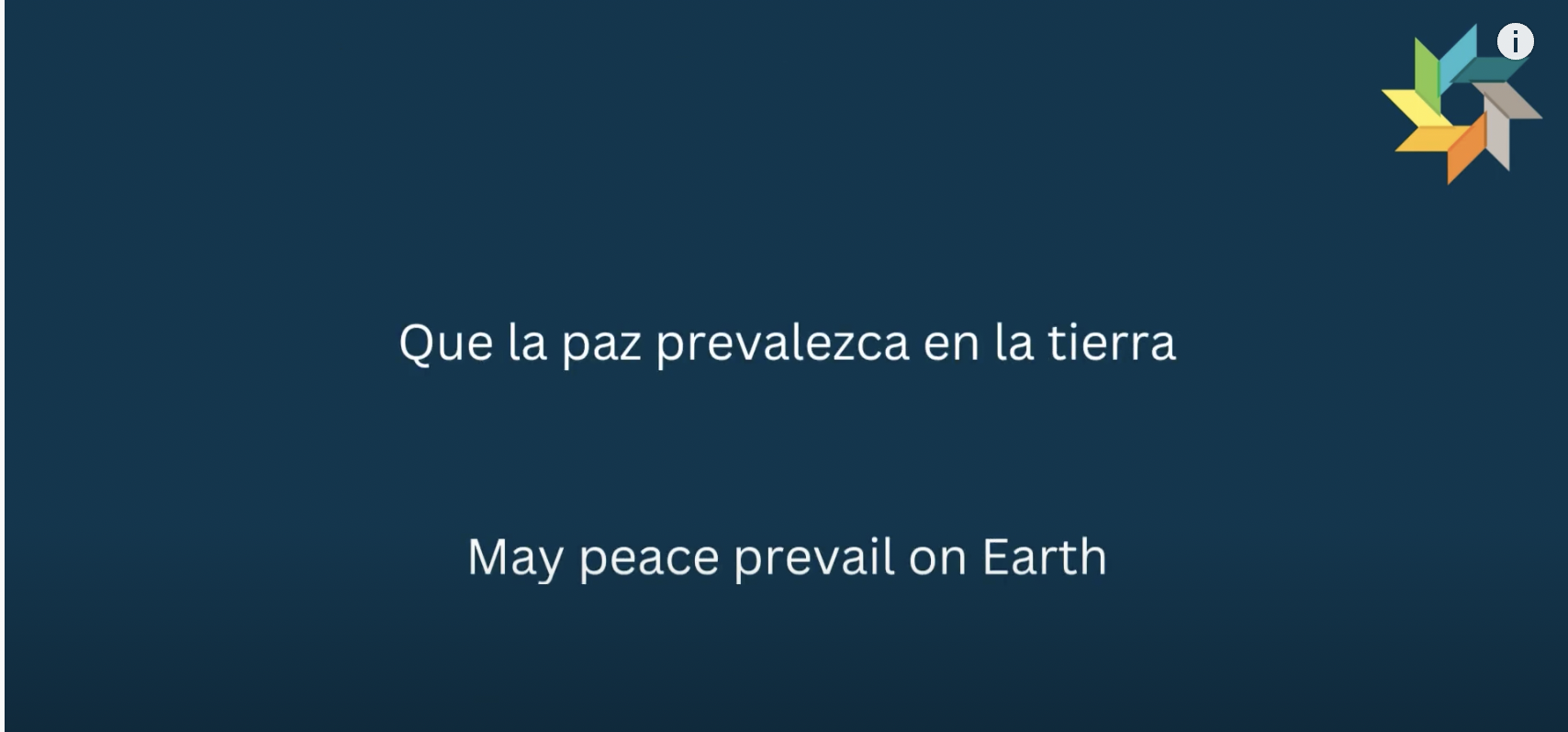 URI Region: Latin America and the Caribbean
Nestor, Ruth, Isa, Vasu, Valyloret & Yelitza, all young people from the Latin American & Caribbean region, shared their messages for the International Day of Peace that we invite you to watch here
---
MIDDLE EAST AND NORTH AFRICA
URI Cooperation Circle: Qudrat Association for Community Development
URI Region: MENA
Qudrat Association for Community Development CC, Qudrat Al-Mustaqbal Center and URI MENA region held a dialogue session on the role of international organizations and institutions in promoting the concepts of dialogue.
The attendees, including male and female activists in the local community of Mafraq Governorate, participated in the discussion of how to promote the values of dialogue through their institutions, projects, and initaitives, and their impact on their peers and communities.
URI Cooperation Cirlce: Desert Bloom, Jordan Seeds of Peace, and Mercy CC
URI Region: MENA
URI MENA office in Jordan, together with Desert Bloom, Jordan Seeds of Peace, and Mercy CCs, in cooperation with Yaffa Arabic Institute, hosted a dialogue event on the International Day of Peace's theme "End Racism. Build Peace". 
The key speakers of the event were, Sara Jan Barakat: a Holy Fire Reiki Practitioner, Intuitive Art Project facilitator and Humanitarian Activist and Rula Samain, a Journalist, Columnist and Author. She is a specialist in intercultural dialogues and reconciliation, and an international speaker on peace related topics. 
Both speakers shared their genuine thoughts on racism and peace building. Sara took us on a three minutes meditation journey to discover the racism inside ourselves. This experience helped us to know ourself and deal with our racism. 
The evening enabled us to talk openly about our hopes and wishes for the future and to engage in heart-to-heart dialogues. We were encouraged to contribute to any efforts to end racism and build peace.
For a detailed report, please visit URI MENA website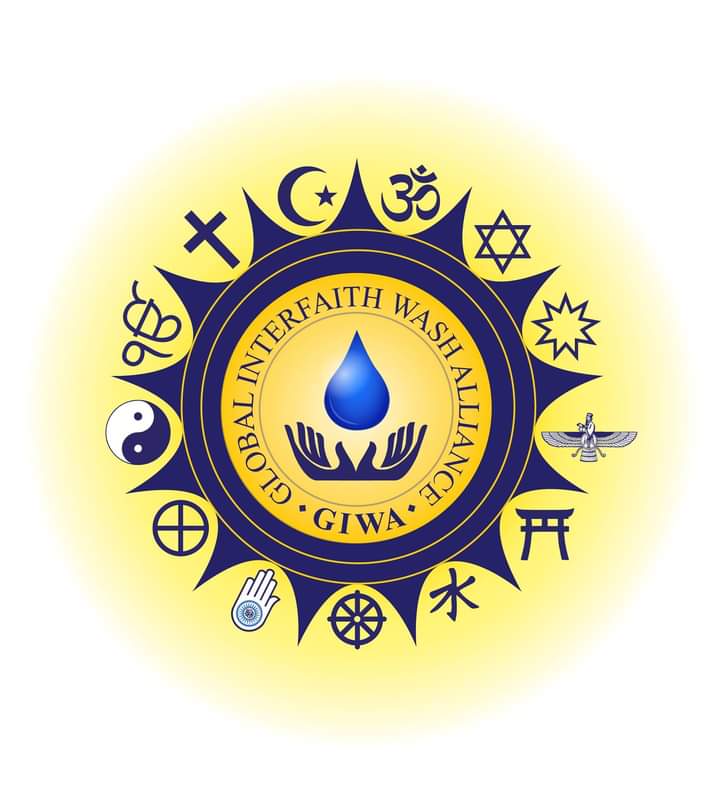 URI Cooperation Circle: Global Wash Alliance
URI Region: Multiregion 
Global WASH Alliance Cooperation Circle Celebrated the International Day of Peace by inviting participants to join the inaugural Congress of World Peace, gathering interfaith spiritual and religious leaders to popularize the practice of peace in our world.
Learn specific prayers, meditations, and practices that bring inner peace that may give rise to world peace.
In parallel to presentations from speakers, join a 24-hour Peace Prayer & Vigil in a collective zoom room.
The congress opens with a global synchronized prayer & meditation (15 minutes), starting at 9 am PST on September 21.
Watch this Event on Facebook.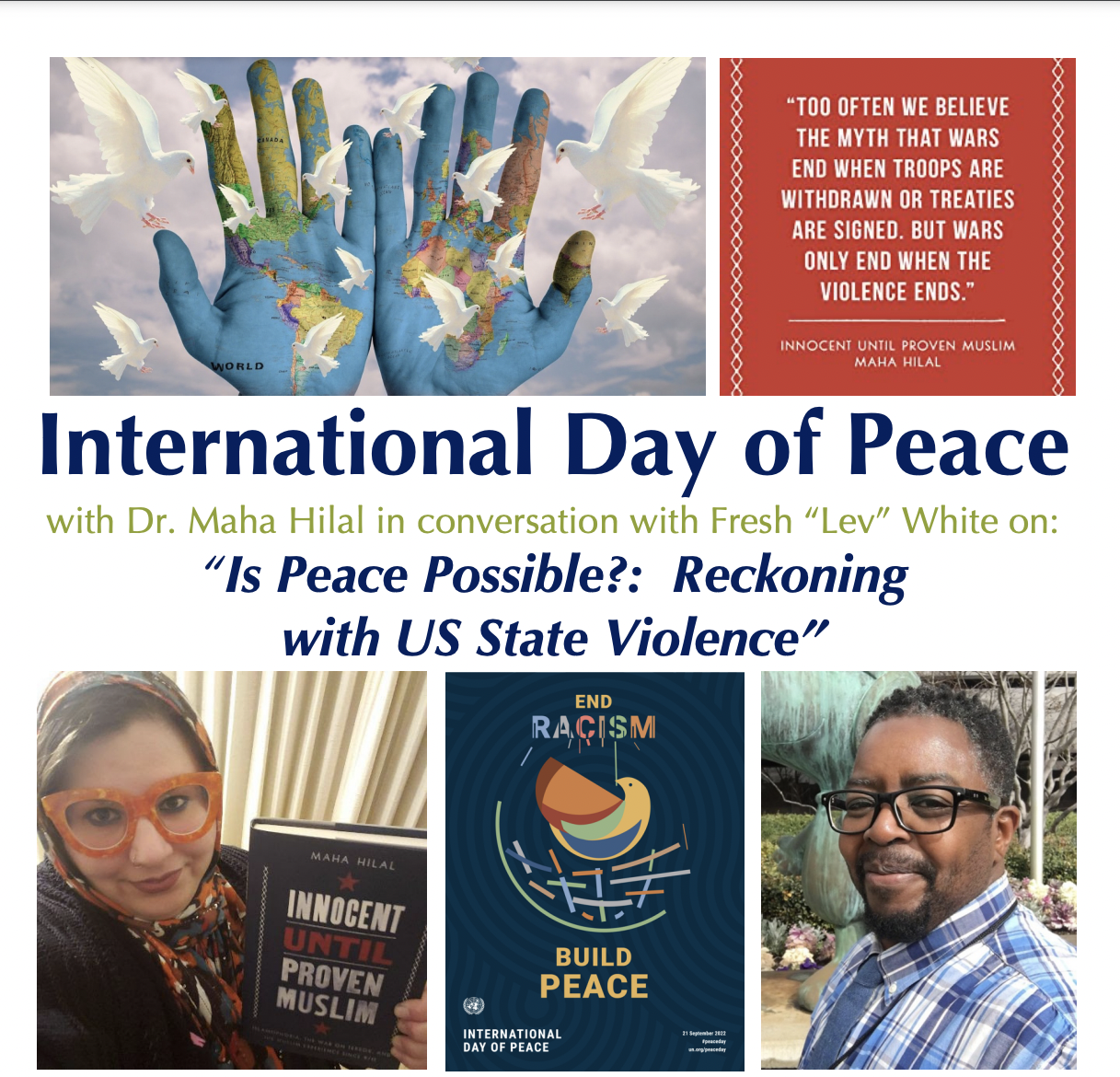 URI Region: North America
On the Occasion of International Day of Peace, Dr. Maha Hilal and Fresh "Lev" White facilitated a conversation on: "Is Peace Possible?  Reckoning with US State Violence"
Dr. Maha Hilal is a researcher and writer on institutionalized Islamophobia and the author of the book Innocent Until Proven Muslim: Islamophobia, the War on Terror, and the Muslim Experience Since 9/11. Her writings have appeared in Vox, Al Jazeera, Middle East Eye, Newsweek, Business Insider, and Truthout, among others. She is the founding Executive Director of the Muslim Counterpublics Lab and an organizer with Witness Against Torture.
Fresh "Lev" White is a love and compassion activist. He offers mindfulness, meditation, and diversity trainings as tools for shifting toward more authentic, conscious, and passionate living. He teaches and writes about how unconditional love and self-compassion are the ultimate gateways to honoring and understanding others; thus, healing our communities and our planet. Lev is a member of the East Bay Meditation Center and Kehilla Synagogue in Oakland, CA.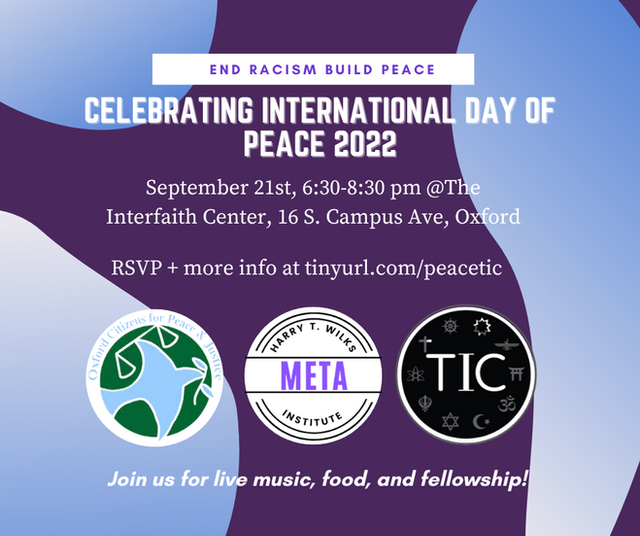 URI Cooperation Circle: The Interfaith Center
URI Region: North America
The Interfaith Center at Miami University marked the International day of Peace with live music, food and fellowship.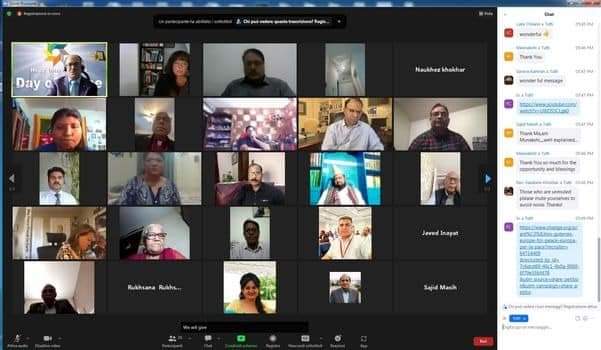 URI Cooperation Circle: A Better community For All Canada 
URI Region: North America
A Better Community For All Canada organized a virtual event to mark the International Day of Peace. Over 50 Participants with renowned Peace Ambassadors from around the world took part in this event.
---
SOUTHEAST ASIA AND THE PACIFIC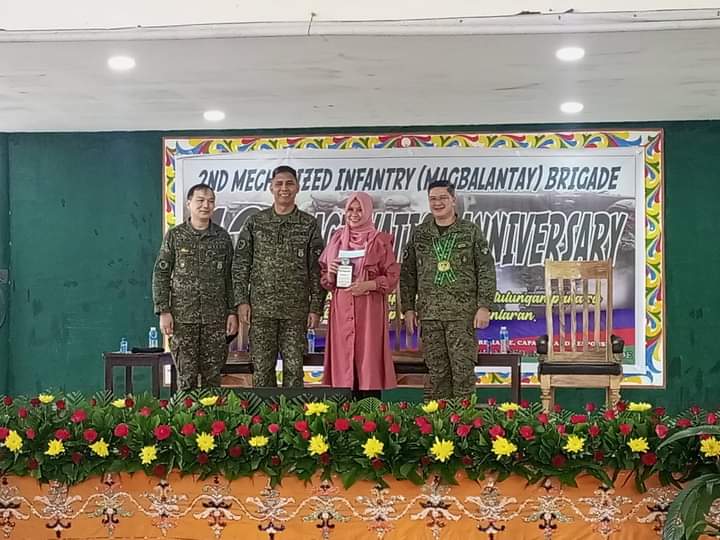 URI Cooperation Circle: Pakigdait CC
URI Region: Southeast Asia and the Pacific
Pakigdait Inc. is honored to participate and to be part of the significant ceremonies in recognizing and celebrating the efforts in sustaining the gains of peace which are the:  Change of Command Ceremony of the 5th Mechanized Infantry "Kaagapay" Battalion's Leadership to outgoing COL JULIUS C LIBRADA ARM (GSC) PA and the newly 5th Mechanized Infantry "Kaagapay" Battalion Commander LTC JUVEGLEEN S ESCANDOR GSC (ARM) PA. And also our participation in the  2nd Mechanized Infantry (Magbalantay Troopers) Brigade in celebration of their 12 Activation Anniversary with the theme "Magbalantay at 12: Kapit bisig sa pagtutulungan para sa pagbabago, kapayapaan at kaunlaran",  which the Pakigdait Inc. received the Plaque of Appreciation in recognizing as the partner in building Peace throughout the years and lastly the Lanao del Norte PPO  Provincial Office in celebrating their 121st Police Service Anniversary with the theme: " Matibay na Ugnayan ng Pulisya at Mamamayan, Tungo sa Pagkakaisa , Kayapaan where Pakigdait Inc. received also a Plaque of Recognition to our Secretary of Board of Interfaith Leaders (Pakigdait Inc) and Regional Coordinator of United Religions Initiative (URI) in South-East Asia and the Pacific Region (SEAPAC) Sir Musa Mohamad Sanguila,  in partnering the PNP-LDN through the years in sustaining the efforts of Interfaith and Peacebuilding works. 
These significant ceremonies and celebrations of peace are all happened in the month of September and this is our contribution in  Celebrating The National Peace Consciousness Month every September annually which is celebrated in the Philippines due to Presidential Proclamation No. 675, which was issued to instill consciousness and understanding of the importance of peace in the Filipino people with this year's theme: "Pagkakaisa at Paghilom: Isang Bansa para Kapayapaan," the Philippine adaptation of the International Celebration of peace which is the International Day of Peace of every September 21, with this year's theme: End racism. Build Peace. 
In nurturing the seeds of Peace, we have to recognize each effort in every stakeholder and peace actor who's done a great and big role in building peace because "There is no other way to Peace, Peace is the only Way" and this is the #Pakigdaitway 
Please Like and Share! Visit and Follow us on our Social Media Accounts for more Updates
Facebook: Pakigdait Inc.
Instagram: instagram.com/pakigdait17
Twitter: twitter.com/Pakigdait