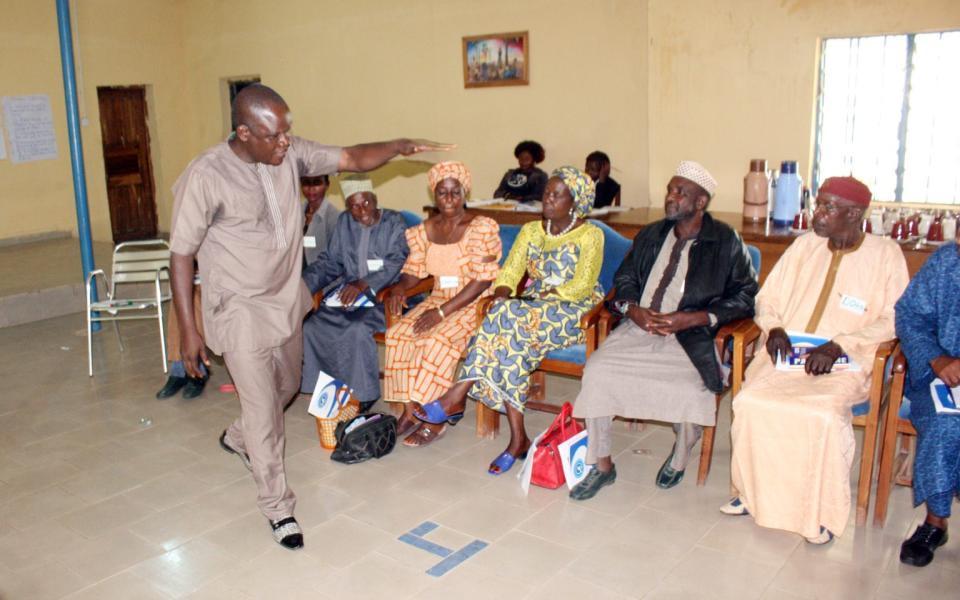 Hate speech has for a long time divided communities along religion, beliefs, traditions, politics, and tribe among other drivers. As we all strive to work together toward Peace, Justice, and Healing, hate speech, unfortunately, slows down the impact of our collective effort.
However, Cooperation Circles worldwide are committing to addressing hate speech in their communities through tailored programs and initiatives.
Today, over 340 CCs work in peacebuilding and conflict transformation, including in addressing the dangers of hate speech. 
Among Cooperation Circles creating impact in their communities is Youth for Peace CC, Bosnia and Herzegovina and Unique Centre for Peacebuilding and Trauma Healing .
Through interfaith projects, Youth for Peace contributes to peacebuilding and interfaith dialogue by highlighting the importance of young people in the process. They empower young people to be initiators of positive change in order to create a better future by building a society of equal opportunities without prejudices in local communities.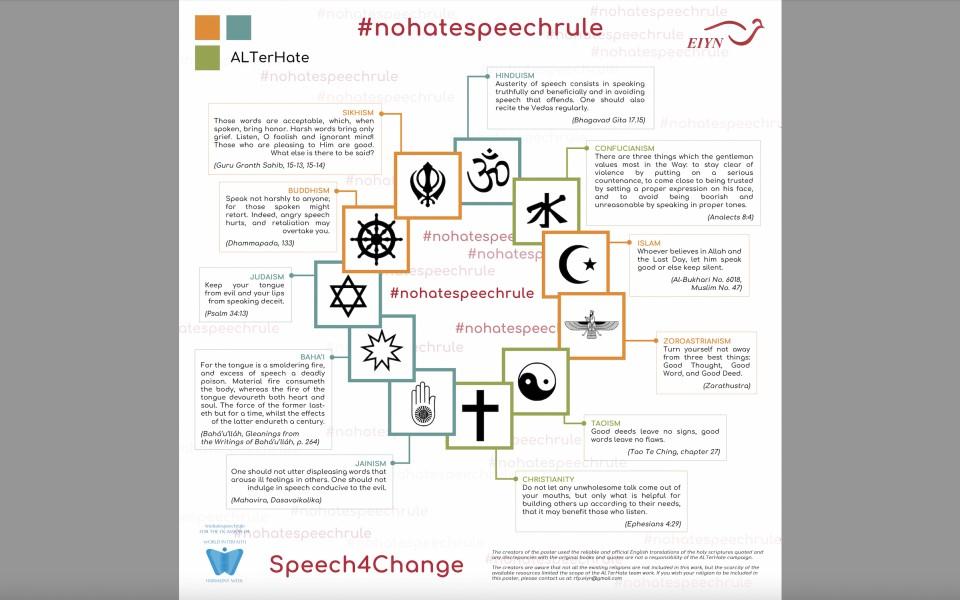 Unique Centre for Peacebuilding and Trauma Healing 

As an organization, UCPT has a five-year program tagged "TRAUMA FOR PEACE," and members have worked on different projects such as: Interfaith Relations, Alternatives to Violence Project (AVP), Trauma Healing for Internally Displaced Persons (IDPs) and Security Personnel's, Forgiveness and Reconciliation, as well as Hate Speech and Social Media. They have also trained facilitators on trauma healing alternatives to violence projects: Do No Harm, Early Warning and Early Response, Peace Clubs, Peace Education, Dialogue and Mediation, Peace and Security, human right and Advocacy, and ending violence against Children.
More About Ending Religiously Motived Violence
Countering Hate Speech Campaign
More on #WePrcvent Violence