"When music is made, certain relationships are formed." Renee Hattar from the Royal Institute of interfaith studies.
Music has the power to draw people together. It is a form of identity, speaks to the heart, evokes emotions, and connects us through harmonious sounds and melody. It has been integral in spirituality, traditions, practices, rituals, and worship for centuries.
Today, music has been embraced as a tool for peacebuilding, healing, and connecting people beyond religious, political, or cultural affiliations.
On 14 February 2023, URI Europe, URI Great Lakes, Baraza CC, and Faith Together CC organized a cross-regional webinar on "The Role of Music Harmonizing Dialogue" to mark UN World Interfaith Harmony Week.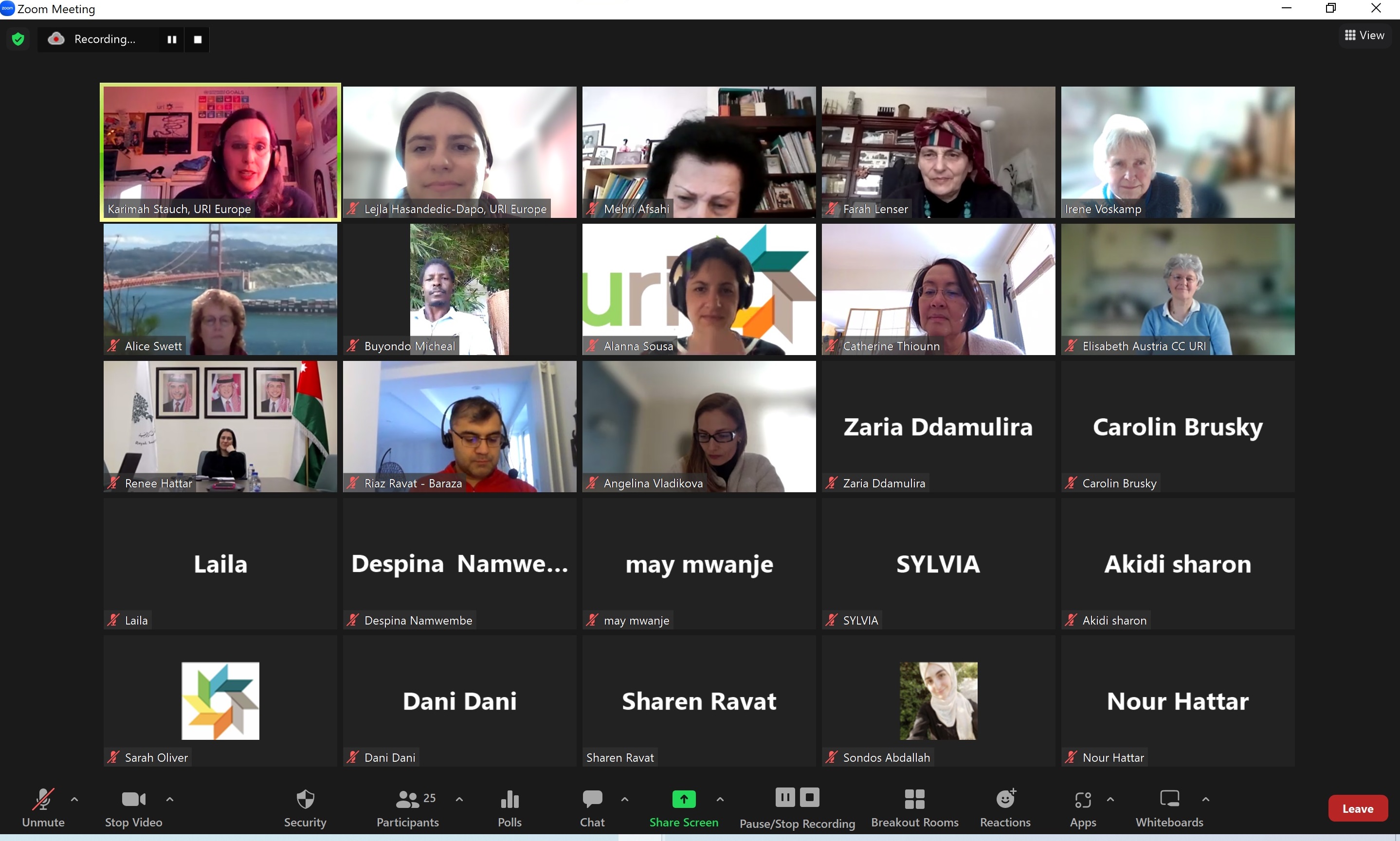 This collaboration brought together over 25 participants from 14 countries to share the beauty and importance of music in dialogue.
Michael Buyondo from Uganda shared his passion for peacebuilding through music. Through Faith Together Uganda CC, he has been able to spread the message of peace through traditional dances and the Peace Drums Initiative a project that uses drums to call to the attention of everyone to embrace peace, tolerance, and co-existence.
"The peace drums initiative brings together two people from warring communities and a mediator whose intention is to bring peace. Each will sound their drum while the mediator encourages them to resolve their issue and eventually. When the issue is resolved, the two will play the same sound which becomes their sound of peace."
Renee Hattar from the Royal Institute of Interfaith Studies shared about the joint choirs in the Middle East who sing scriptural or religious music and use the Arabic language to express several ideas.
Renee explained that the members of the choirs learn to listen, respect their differences, and overcome inequalities of all kinds that are normally part of their cultural practices in their communities. She said,
"In the choirs, members have the opportunity to share feelings, ideas, experiences, and the beauty of music."
Elisabeth from URI CC Lienz/ Austria shared her passion to support children in the Syria camps to have access to musical instruments and lessons to help them express their feelings.
"Music is much more important for the soul."
The call highlighted the power of music for peace, healing, and a bridge of communication between people.